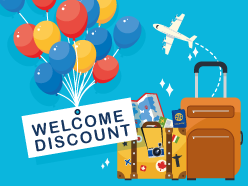 Welcome Discount for Every New Teacher
As a teacher/lecturer booking with us for the first time, you can SAVE £30pp on your next school/college trip to the USA and other long haul destinations and £10pp on UK and Europe destinations.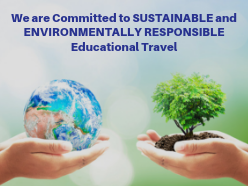 We Take Responsibility
For every school and college who take a trip with us, a Maya nut tree will be planted in Peru supporting reforestation and we pledge to offset an additional tonne of CO2 through the Brazilian Amazon deforestation project. Learn more here.
Great News About Booking your
School Trip with Us
European Study Tours are ABTA bonded members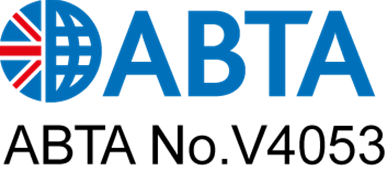 The travel association released new research findings which were published in Travel Weekly and Travel Daily this week, revealing that almost three quarters (73%) of UK families expect a company that organises school travel to be an ABTA member.
It also pointed out that if schools organise trips themselves by arranging their own bookings for transport, accommodation and other services, they might be liable under the package travel regulations. This means that they would have all of the responsibilities of a travel company – both legal and financial. There have been cases where school trips were cancelled and parents lost money when the trip was not covered by the regulations.

Under the package travel regulations the travel firm is responsible for sorting out any problems and making sure that if the trip cannot go ahead for any reason either an alternative is offered or a full refund provided. In addition, if the travel company goes out of business before the trip starts pupils will get their money back and, where the trip included transport, will be brought home at no additional cost if they are already away.

As a proud ABTA and School Travel Forum member we have access to the association's support and expertise – including 24-hour crisis support.

"With this peace of mind teachers can travel with confidence, knowing their students are in good hands and able to enjoy their travel experience to the full."

School Travel Forum spokeswoman Gill Harvey said: "While organising a school trip can be seen by some education providers as stressful and time consuming, there are ways to streamline the process and recruit third party help to ensure the trip runs smoothly.''

"Booking with an STF member, which is also an ABTA member, will provide teachers and parents alike with the confidence of a safe and successful trip."