Latest Offers
Book by the 31st May 2019 and SAVE!
Book your trip to the USA before the end of May and save a further £30pp off your tour!
Locate My Trip Included in Every Tour!
Live trip tracking allows parents and staff at school to locate your group whilst on tour and keep up to date with any changes to your travel plans as tehy happen, giving them reassurance and peace of mind.
Religious Studies Trips to New York
Inspire your pupils and deepen their understanding of key study topics with a religious studies school trip to New York. As the original immigration gateway to the USA a vast array of religions and cultures have made the city their home, making it a great place to study the concepts of citizenship and diversity. Visit the thought-provoking 9/11 memorial and museum which provideds a the unique opportunity to meet and hear from someone directly involved in the atrocities. Combine this with some of the city's must see attracions and you will create a poignant and memorable trip for your students
Return Air Travel
3 nights Room Only Accommodation on a Bedshare basis
Specialist Group Travel Insurance
Bespoke itinerary planning service
Free Place Ratios
Live Trip Tracking
Online trip organiser & Travel App
24/7 support whilst you are away
---
---
Reasons to Visit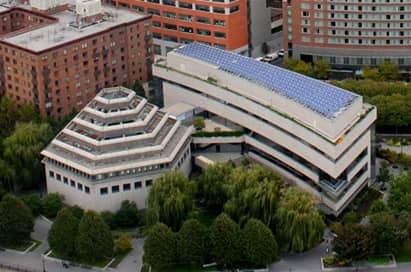 This museum explores Jewish life before, during and after the Nazi genocide. Documentary films, thousands of photos and artifacts, many donated by survivors families form a living memorial to the Holocaust. Special exhibitions tackle historical events or themes, such as "A Town Known as Auschwitz: The Life and Death of a Jewish Community." The core collection is brought to life with interactive displays, including "Voices of Liberty," a soundscape of immigrant and refugees reactions to their arrival in the U.S.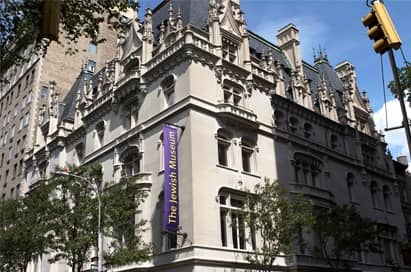 The Jewish Museum is housed in the 1908 Warburg Mansion, which was renovated in 1993. It contains a fascinating collection of art, artefacts and media installations. The permanent exhibition explains the Jewish cultural experience through exhibits of many objects and artefacts.
Lower East Side Immigration Experience
Feel history come alive as you walk among historic landmarks and hear from knowledgeable and experienced tour guides.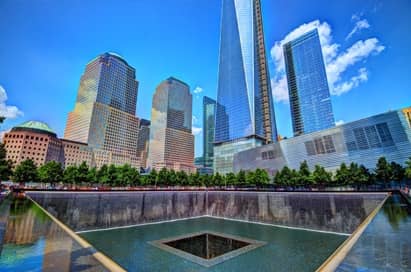 The 9/11 Memorial and Museum
The 9/11 Memorial and Museum is the principal institution dedicated to telling the story of 9/11, the people who lost their lives and the psychological scars that remain. Multimedia displays, archives, narratives and artefacts tell intimate stories of loss, compassion, reckoning, and recovery. Two hour workshops are available based on the themes of memorialization, remembrance and repercussions.
---
We Make Trip Planning Easy
Day to day support and advice from our team of travel experts
Easy-to-view online tour quotation
Market-leading trip organiser portal, My Tour Manager
Free Resources and templates to help launch your trip
Email reminders to keep you on track
Free and completely personalised Travel App to access your information on the go
Locate My Trip designed to provide reassurance to parents and teachers
Risk Assessment advice so you can make an informed decision on every tour component
Teacher Inspection Visits
---
---
What you say
I have now used European study tours 4 times and I personally wouldn't use anyone else...excellent service!
Darlington College
Thank you for your professionalism, flexibility, time and support which made the trip such a success!
Cathedral Academy
Really positive and helpful all the way through the booking and planning process - always on hand and really personable.
Melksham Oak Community School