Latest Offers
Locate My Trip Included in Every Tour!
Live trip tracking allows parents and staff at school to locate your group whilst on tour and keep up to date with any changes to your travel plans as tehy happen, giving them reassurance and peace of mind.
Tailor-made Trips to Athens
School Trips to Greece offer a land of mystery where myths about gods, heroic acts, mythical creatures and great philosophers reverberate around historic sites that have stood for four millennia. From Olympia in the west to Mycenae and Delphi, the sheer number of historic sites is astounding.
No visit to Greece is complete without school trips to Athens where you will find a modern and bustling capital with a pervading sense of its classical past as it lives in the shadow of the Acropolis and the mighty Parthenon.
In complete contrast, school trips to Tolon, a seaside town, offers the quintessential Greek atmosphere set in lush mountain countryside. With such historical wonders, school trips to Athens really do provide an unforgettable experience.
Travel
Accommodation
Bespoke itinerary planning service
Free Place Ratios
Live Trip Tracking
Online trip organiser & Travel App
24/7 support whilst you are away
---
Reasons to Visit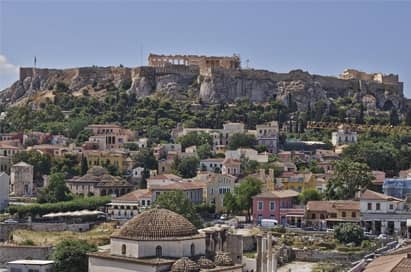 The pretty district of Plaka is filled with alleys, winding streets and stairs lined with 19th century neo-classical houses and mansions, with beautifully decorated tiled roofs depicting the head of Medusa, goddesses or foliage. This is the old working-class district of Athens but has been carefully renovated and is now one of the more expensive areas to live. It is almost completely pedestrianised and contains the famous flea market around Monastiraki Square, ancient sites and lots of cars, cafes, restaurants and shops.
Pireus has been the port of Athens since Classical times. Lying at the innermost point of the Saronic Gulf, from ancient times to the present, its destiny and function have been determined by location. There is a naval museum and the ruins of the Ancient wall of Themistocles. Beyond the port, the most impressive spots are the hill of Profitis llias and Kastela district.
The highest hill in Athens offers a panoramic view of the city. At the summit is a small 19th century chapel of St. George. You can reach the top either by foot, by car or by a funicular (railway) which can be taken from Kolonaki.
Island cruise to Hydra & Spetses
On the gulf of the Saronic bay there are a group of Greek islands known as the Argosonic Islands. You can reach these islands by hydrofoil or ferry boat starting from the port of Pireus. The shortest journeys are to Salamis and Aegina taking between 30-45 minutes and the longest journey is to Spetses which takes 2.5 hours. Hydra is a pretty town of small winding streets, tavernas and shops and donkeys are the only permitted form of transport. Spetses boasts a cosmopolitan atmosphere, lots of natural beauty, picturesque small bays and the main town has a museum.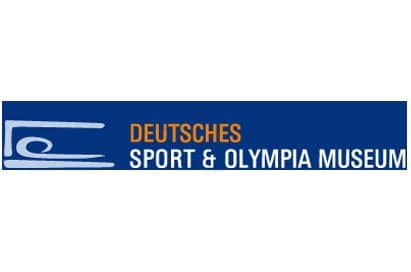 The Olympic Stadium is situated in central Athens, across the National Gardens and hosted the first Modern Olympic Games in 1896. The stadium can seat up to 90,000 spectators and is sometimes used for major sporting events and concerts. During the 2004 Olympic Games, the events of Archery and the Marathon finish will be hosted there. It is also called Panathinaiko Stadium or Kallimarmaron by the locals, and is located at the same site where the ancient Athenians had a stadium built in 330 BC.
If you are in the Peloponnese travelling between Olympia and Athens it is possible to take the train on the railway line between Dhiakofto and Kalavryta. It rises steeply and cuts inland through the Vouraikos gorge.
---
We Make Trip Planning Easy
Day to day support and advice from our team of travel experts
Easy-to-view online tour quotation
Market-leading trip organiser portal, My Tour Manager
Free Resources and templates to help launch your trip
Email reminders to keep you on track
Free and completely personalised Travel App to access your information on the go
Locate My Trip designed to provide reassurance to parents and teachers
Risk Assessment advice so you can make an informed decision on every tour component
Teacher Inspection Visits
---