Latest Offers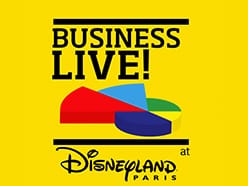 Student Conference
& Event
from ONLY £249!
Our immersive learning experience in March 2020 includes all this….
Travel, 2 nts accommodation & insurance
Conference & workbook
Park Hopper ticket
Event team services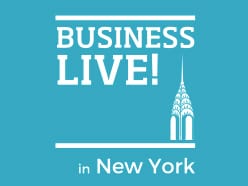 New York
Student Conference
& Event
Bring the curriculum to life and inspire your students future career in February 2020. Find out more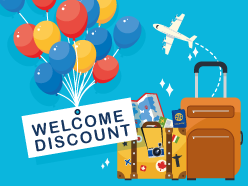 Welcome Discount for Every New Teacher
As a teacher/lecturer booking with us for the first time, you can SAVE £30pp on your next school/college trip to the USA and other long haul destinations and £10pp on UK and Europe destinations.
EXTRA! Double Your 'Welcome' Discount for February 2020 Trips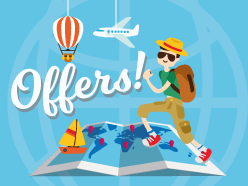 See All Offers
To view click here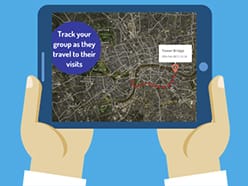 Locate My Trip Included in Every Tour
Locate My Trip is the easy, convenient way for your school to follow your group's location whilst on tour and, has been specifically designed to provide reassurance to both parents and teachers and is included as STANDARD in all our tours.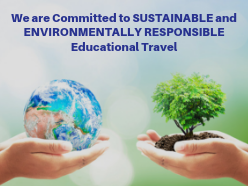 We Take Responsibility
For every school and college who take a trip with us, a Maya nut tree will be planted in Peru supporting reforestation and we pledge to offset an additional tonne of CO2 through the Brazilian Amazon deforestation project. Learn more here.
Business & Economics Trips to Belgium
As the European capital of politics and business and one of the world's most cosmopolitan cities, Brussels offers it all to Business and Economics students. Home to both the European Union and NATO, as well as a wealth of international trade and finance institutions it offers economic diversity, ideal to show a breadth of business situations to your business students.
Curriculum Topics Key Stage 4 & 5
Understanding the nature and purpose of Business
Understanding management, leadership and decision making
Decision making to improve marketing performance
Decision making to improve human resource performance
International trade and the global economy
Popular itinerary
Our sample itinerary provides you with an idea of the visits you can cover during your trip. We can tailor-make an itinerary to support your specific learning outcomes.
Morning
Afternoon
Evening
1
Depart school for Calais
Arrive Brussels and check in
Visit Living Tomorrow Exhibition
2
Visit to Concept Chocolate
Guided tour of National Bank of Belgium
Meal in a local restaurant
3
Day trip to visit Port of Antwerp, In Bev Brewery and Coca Cola European Visitors Centre
Meal in a local restaurant
4
Visit to the EU Commission Visitors Centre. Depart by coach for Calais. Free time at Citi Europe for shopping
Arrive School
| | |
| --- | --- |
| Morning | Depart school for Calais |
| Afternoon | Arrive Brussels and check in |
| Evening | Visit Living Tomorrow Exhibition |
| | |
| --- | --- |
| Morning | Visit to Concept Chocolate |
| Afternoon | Guided tour of National Bank of Belgium |
| Evening | Meal in a local restaurant |
Morning
Day trip to visit Port of Antwerp, In Bev Brewery and Coca Cola European Visitors Centre
Afternoon
Evening
Meal in a local restaurant
Morning
Visit to the EU Commission Visitors Centre. Depart by coach for Calais. Free time at Citi Europe for shopping
Afternoon
Evening
Arrive School
Return coach travel (based on 40 passengers)
3 nights B&B accommodation
Bespoke itinerary planning service
Free Place Ratios
Live Trip Tracking
Online trip organiser & Travel App
24/7 support whilst you are away
---
Places to Stay
This is a small sample of the available accommodation options. For expert advice on the most suitable accommodation to suit your group's specific needs speak to one of our expert Tour Consultants today.
---
Reasons to Visit
Visits can be arranged to In Bev breweries, including the home of the famous Stella Artois brand in Leuven. In Bev has a portfolio of more than 200 brands, including ®, Stella Artois®, Brahma ® and Beck's ®, its three global flagship brands. In Bev employ nearly 77,000 people, and run operations in 32 countries across the Americas, Europe and Asia Pacific. The visit consists of a guided tour to the brewing hall, the filtration and filling plant and an opportunity to taste Stella Artois.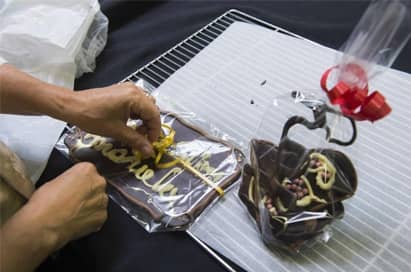 An excellent tour which includes an explanation on the origin of chocolate and the chocolate making process. The group will then be able to see the production in action. To finish the tour all students will be able to sample the finished product and buy the products in the shop. There is also a workshop to the end of the tour where students can participate in making their own chocolate products.
Coca - Cola European Visitors Centre
A behind the scenes peek inside Coca-cola's high-tech production and distribution center. Alongside the history of Coca-Cola, you'll discover all the innovation that goes into making today's soft drinks, and which Coca-Cola job is the right fit for you. And you'll learn all there is to know about Coca-Cola's commitment to sustainable packaging and recycling.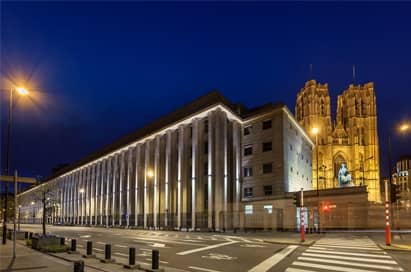 National Bank of Belgium Museum
In the Bank's museum, you can find out all about the history of different means of payment, the role and significance of money in the economy, the tasks and activities of the National Bank within the European framework, the features of euro banknotes, and, finally, money as a cultural phenomenon.
Het Belang van Limburg was founded in 1933 as a merger of several weekly magazines. The paper is owned and published by Concentra and is published in tabloid format as is its sister newspaper Gazet van Antwerpen. Take a guided tour of Het Belang van Limburg in Hasselt which is led by a newspaper editor.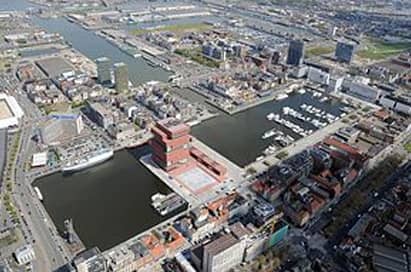 The Port of Antwerp is the maritime gateway for import, export, transit, storage, distribution and production in Belgium. The half-day tour of this large port will show students a video film introducing the Port of Antwerp and will continue with a tour around the lockage, container terminal, steel terminal and exhibition hall.
---
Study levels
Students enjoyed the visits, and for business they offered a real contrast in businesses.
The Broxbourne School
Both Coca Cola in Antwerp and Living Together were excellent tours, well presented, and feedback from the student group has been positive.
Oldham Sixth Form College
The Coca Cola visit was excellent, very informative and the guide was very knowledgeable. Stella visit and Concept Chocolate was also very good.
The Dronfield Henry Fanshawe School
The trip was fantastic!
Dr Robertson - University college Cambridge
This was the best Economics and Business trip I have done. We will certainly return to Brussels.
Abingdon School
---
We Make Trip Planning Easy
Day to day support and advice from our team of travel experts
Easy-to-view online tour quotation
Market-leading trip organiser portal, My Tour Manager
Free Resources and templates to help launch your trip
Email reminders to keep you on track
Free and completely personalised Travel App to access your information on the go
Locate My Trip designed to provide reassurance to parents and teachers
Risk Assessment advice so you can make an informed decision on every tour component
Teacher Inspection Visits
---