Latest Offers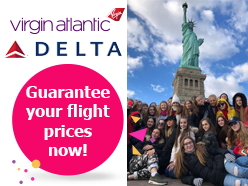 Exclusive Virgin & Delta Price Guarantee!
Book early to GUARANTEE Virgin Atlantic and Delta Air Lines fares to the USA even before they go on sale! This means your quoted tour price is GUARANTEED! See more details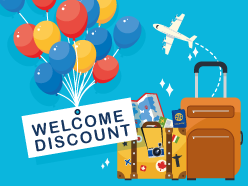 Welcome Discount for Every New Teacher
As a teacher/lecturer booking with us for the first time, you can SAVE £30pp on your next school/college trip to the USA and other long haul destinations and £10pp on UK and Europe destinations.
EXTRA! Double Your 'Welcome' Discount for February 2020 Trips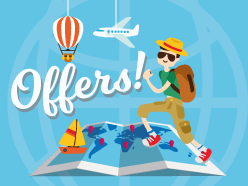 See All Offers
To view click here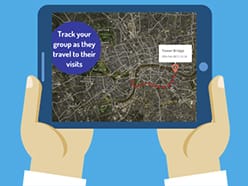 Locate My Trip Included in Every Tour
Locate My Trip is the easy, convenient way for your school to follow your group's location whilst on tour and, has been specifically designed to provide reassurance to both parents and teachers and is included as STANDARD in all our tours.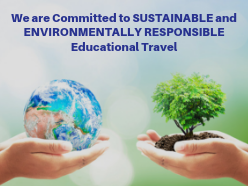 We Take Responsibility
For every school and college who take a trip with us, a Maya nut tree will be planted in Peru supporting reforestation and we pledge to offset an additional tonne of CO2 through the Brazilian Amazon deforestation project. Learn more here.
Performing Arts, Drama & Theatre Studies Trips to Los Angeles
School trips to Los Angeles are simply unforgettable. The glittering city offers fame, glamour and a sprinkling of movie magic that cannot fail to impress any budding performer or producer.
Students of film and performing arts will learn so much about their craft in the back-lots, theatres and studios of Los Angeles as well as find their favourite stars on the Hollywood Walk of Fame.
Return Air Travel
4 nights Room Only Accommodation in Los Angeles
Specialist Group Travel Insurance
Bespoke itinerary planning service
Free Place Ratios
Live Trip Tracking
Online trip organiser & Travel App
24/7 support whilst you are away
---
Places to Stay
Los Angeles
This is a small sample of the available accommodation options. For expert advice on the most suitable accommodation to suit your group's specific needs speak to one of our expert Tour Consultants today.
---
Reasons to Visit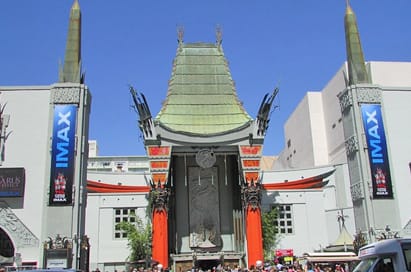 The Chinese Theatre in Hollywood is the most famous movie theatre in the world. Millions of visitors flock here each year, most of them drawn by its legendary forecourt with its footprints of the stars. Yet the Chinese Theatre is also a fine place to see a movie in its own right, a spectacular movie palace with a unique history.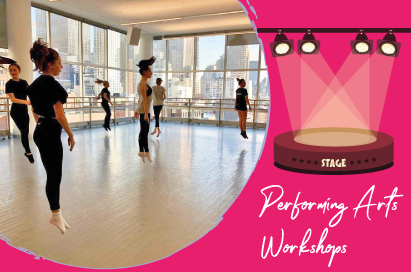 Performing Arts Workshops
Tours and workshops can be designed to meet the special interests and needs of your group. All are run by tour directors experienced in all art genres. Possible workshops include, screenwriting, auditioning, improvisation and film making. Please contact us for more information.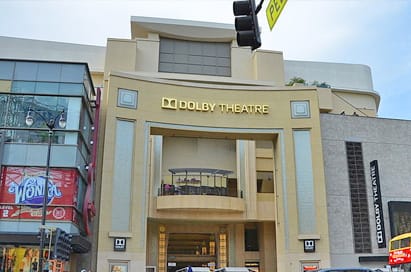 The Dolby Theater (Formerly the Kodak Theater)
Experience all of the renowned elegance and celebrity glamour that the Home of the Academy Awards® has to offer! See an Oscar® statuette, visit our Dolby Lounge and other exclusive celebrity hot spots, view images from previous Academy Awards® ceremonies. Inspired by the elegance of a European opera house, with state-of-the-art technical capabilities, Dolby Theatre offers walking tours daily to offers visitors architectural and historical highlights of the world-renowned venue.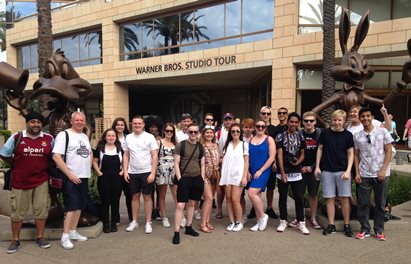 See "Behind-the-scenes" of your favorite shows and movies at the world's busiest motion picture and television studio. Guests of the Warner Bros VIP Tour are offered a rare and intimate glimpse into real Hollywood at work. The tour takes you through back lot streets, sound stages, sets and craft shops. Walk on to the set of a hit television show, watch as Foley artists create sound effects for movies, see how sets are constructed, peruse over 10 million items in the prop department, see your favorite vehicles from film and television up close, and the list goes on.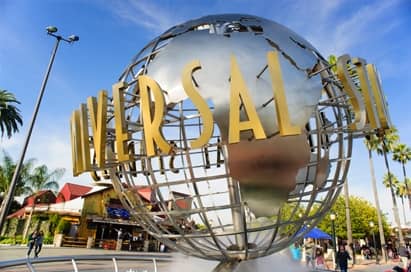 Day Trip to Universal Studios
Find a full day of action-packed entertainment all in one place: Universal Studios Hollywood. With thrilling park rides and shows, a real working movie studio and L.A's best shops, restaurants and all-new cinemas at CityWalk, Universal Studios Hollywood is a unique experience that's fun for students and group leaders alike.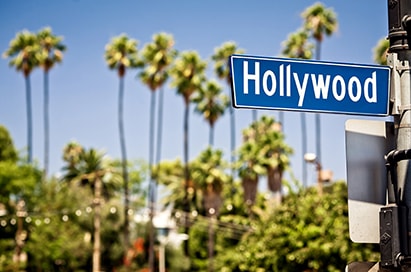 The Hollywood Museum has the most extensive collection of Hollywood memorabilia in the world. The museum is home to more than 10,000 authentic showbiz treasures – one of a kind costumes, props, photographs, scripts, stars' car collections and personal artefacts, posters, and vintage memorabilia. The museum also showcases the history of Hollywood and the Hollywood Walk of Fame.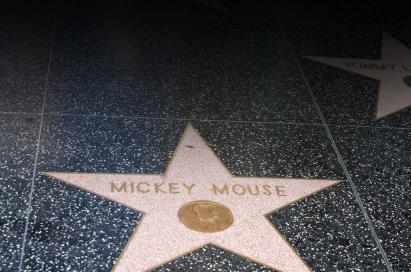 The Hollywood Walk of Fame comprises more than 2,500 stars embedded in the sidewalks along 15 blocks of Hollywood Boulevard and 3 blocks of Vine Street in Hollywood. The stars are permanent public monuments to achievement in the entertainment industry, bearing the names of actors, musicians, directors, producers, musical and theatrical groups, fictional characters, and others.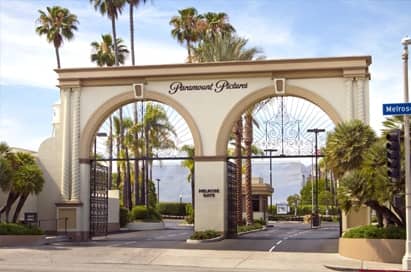 Paramount Pictures Studio Tours
Explore over a century of Hollywood history and witness more in the making with an intimate tour of the Paramount Pictures studio lot. During your visit, a knowledgeable guide will lead your small group on a behind-the-scenes look at the longest operating and only remaining major studio in Hollywood. You'll see where some of the most celebrated motion pictures and TV shows were made and leave feeling like a part of film history.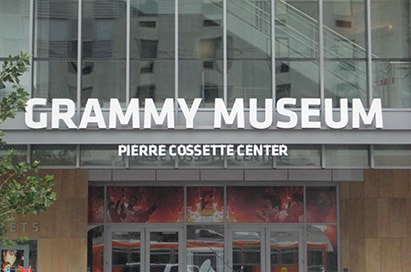 The GRAMMY Museum explores and celebrates the enduring
legacies of all forms of music; the creative process; the art and
technology of the recording process; and the history of the
GRAMMY Awards, the premier recognition of recorded music
accomplishment.
---
We Make Trip Planning Easy
Day to day support and advice from our team of travel experts
Easy-to-view online tour quotation
Market-leading trip organiser portal, My Tour Manager
Free Resources and templates to help launch your trip
Email reminders to keep you on track
Free and completely personalised Travel App to access your information on the go
Locate My Trip designed to provide reassurance to parents and teachers
Risk Assessment advice so you can make an informed decision on every tour component
Teacher Inspection Visits
---
---
What you say
Great communication, personal service, good connection between us as the college and EST as the provider. It's just so easy to use you guys.
South Essex College
EST were great, I don't think there was anything more they could have done.
South Essex College
We investigated six companies and EST provided by far the best value for money with impressive organisation and support structure. Thank you very much for making this an outstanding trip for every member of our party.
Beech Hall School