Latest Offers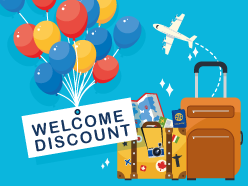 Welcome Discount for Every New Teacher
As a teacher/lecturer booking with us for the first time, you can SAVE £30pp on your next school/college trip to the USA and other long haul destinations and £10pp on UK and Europe destinations.
EXTRA! Double Your 'Welcome' Discount for February 2020 Trips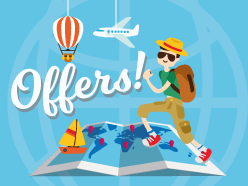 See All Offers
To view click here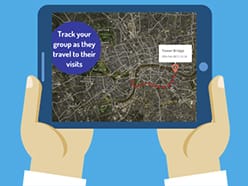 Locate My Trip Included in Every Tour
Locate My Trip is the easy, convenient way for your school to follow your group's location whilst on tour and, has been specifically designed to provide reassurance to both parents and teachers and is included as STANDARD in all our tours.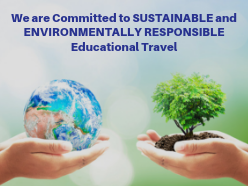 We Take Responsibility
For every school and college who take a trip with us, a Maya nut tree will be planted in Peru supporting reforestation and we pledge to offset an additional tonne of CO2 through the Brazilian Amazon deforestation project. Learn more here.
Food Technology Trips to Barcelona
Barcelona is a great place for any student studying Hospitality and Catering as there are lots visits and experiences, such as: wineries and factories all producing local specialities. Visits can also be arranged to the champagne caves where students can see the production process and go on a guided tour of a luxury hotel.
Return Air Travel
3 nights B&B Accommodation
Specialist Group Travel Insurance
Bespoke itinerary planning service
Free Place Ratios
Live Trip Tracking
Online trip organiser & Travel App
24/7 support whilst you are away
---
Places to Stay
Barcelona & Catalonia
This is a small sample of the available accommodation options. For expert advice on the most suitable accommodation to suit your group's specific needs speak to one of our expert Tour Consultants today.
---
Reasons to Visit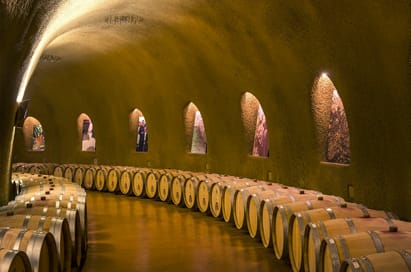 The winery tour starts with a twenty-minute film presentation about the company and its products, followed by a tour of the vineyard by coach to see the fermentation vats, cellars and bottling plant. The visit ends with a wine tasting. There will also be time to discuss what the students have seen and develop some of the topics with the guide.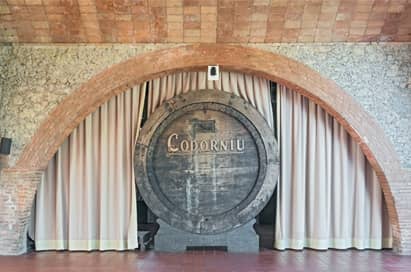 The Penedes valley just North of Barcelona is famous for its sparkling wine producers 'Cava', of which Codorniu is the most important. The visit starts with a film and is followed by a mini-train tour of the vast cellars, bottling plant and packaging facilities. The visit ends with a tasting.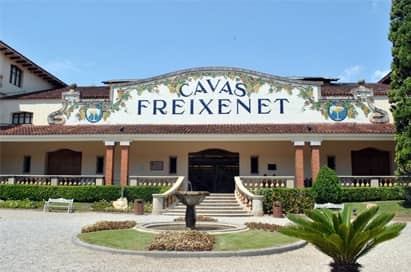 The Penedes Valley, just west of Barcelona, is famous for its Cava, or sparkling wine, produced using the Methode Champenoise. Several producers offer free guided tours for the general public. The best known is Freixenet who offer an audio-visual show, visit to the caves and observation of the production process. Visitors are offered a complimentary glass of Cava at the end of the tour which can also include a Tapas tasting.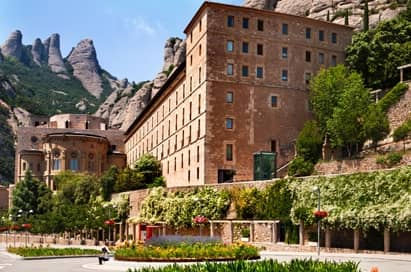 Montserrat & Champagne Caves
The mountain and Benedictine Monatsery of Montserrat, which was founded in the 11th century, is located in a natural park on the top of a marvellous geological formation. The Patron of Catalonia, St Mary of Montserrat, is worshipped at the shrine in the Monastery. Tours can include a visit to the Royal Basilica with its black Madonna, one of only two black Madonnas in existence in the world. The Museum of Art is also one of the richest in Spain and includes works by Picasso, Gaudi, Dali, El Greco, Caravaggio, Monet and Sisley. Visits can also be arranged to the champagne caves where students can see the production process.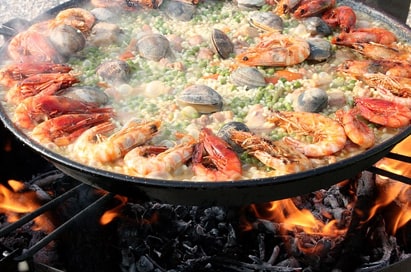 Students can enjoy two sessions and tastings with a Spanish chef including a visit to the market to buy ingredients. All students will receive an end of course certificate.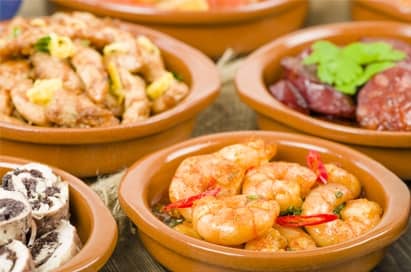 Go where the locals go and have fun while learning something in the experience. Spend an evening strolling along the historic streets of Barcelona with a knowledgeable guide while tasting a variety of Spain's culinary treasures.
---
We Make Trip Planning Easy
Day to day support and advice from our team of travel experts
Easy-to-view online tour quotation
Market-leading trip organiser portal, My Tour Manager
Free Resources and templates to help launch your trip
Email reminders to keep you on track
Free and completely personalised Travel App to access your information on the go
Locate My Trip designed to provide reassurance to parents and teachers
Risk Assessment advice so you can make an informed decision on every tour component
Teacher Inspection Visits
---
---
What you say
Very helpful and easy to contact whenever I had a question. The guide at the Olympic stadium was very good and friendly. Everything was very well organised and I felt supported at all times.
All Saints RC Upper School
The Tapas restaurant was very enlightening for our group. It was brilliant to have a live Flamenco show which we didn't anticipate.
Mill Chase Academy
Booking our visit with EST was an enjoyable and easy experience...Faultless customer service. Thank you!
Turton High School
We cannot thank you enough for making this tour so memorable. This was my first visit abroad with students but I really felt like someone was with me all the time - it was perfect.
Winton Community Academy
Great company who I will certainly use again! Our trip went without a hitch :).
Rainham School for Girls
I don't bother shopping around - I only use EST and enjoy and appreciate the friendliness, helpfulness and patience from all of the staff!
Pershore High School