Latest Offers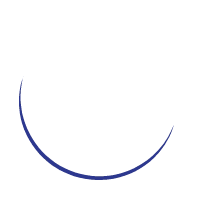 Welcome Discount for Every New Teacher
As a teacher/lecturer booking with us for the first time, you can SAVE £30pp on your next school/college trip to the USA and other long haul destinations and £10pp on UK and Europe destinations.
EXTRA! Double Your 'Welcome' Discount for February 2020 Trips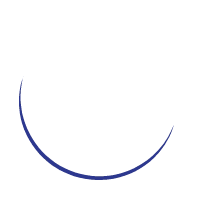 See All Offers
To view click here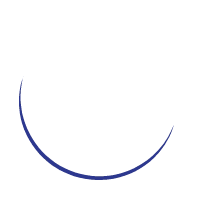 Locate My Trip Included in Every Tour
Locate My Trip is the easy, convenient way for your school to follow your group's location whilst on tour and, has been specifically designed to provide reassurance to both parents and teachers and is included as STANDARD in all our tours.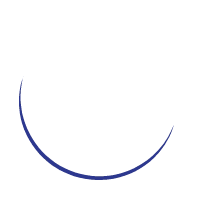 We Take Responsibility
For every school and college who take a trip with us, a Maya nut tree will be planted in Peru supporting reforestation and we pledge to offset an additional tonne of CO2 through the Brazilian Amazon deforestation project. Learn more here.
English Trips to London
Few countries can lay claim to as many great writers as England, home to some of history's most renowned scribes. Strolling around the capital, be sure to look for the blue plaques marking where people of importance, both literary and otherwise, have lived and worked throughout history.
No visit to London for students of English and English literature would be complete without exploring the home of Charles Dickens and Shakespeare's Globe Theatre. Our wide range of tailored activities allows your learners to explore the different aspects of English Literature as well as the history and workings of stage and screen.
Curriculum Topics Key Stage 4
English Literary Heritage
Roles & responsibilities of theatre producers
The work of live theatre makers: performers, designers, directors, producers
Curriculum Topics Key Stage 5
Literary Genres: Shakespeare
Theatrical processes and practices in interpreting and performing theatre
Popular itinerary
Our sample itinerary provides you with an idea of the visits you can cover during your trip. We can tailor-make an itinerary to support your specific learning outcomes.
| | Morning | Afternoon | Evening |
| --- | --- | --- | --- |
| 1 | Group Rail to London and drop bags at your accommodation | Charles Dickens Walking Tour | Check in to your accommodation. Evening meal and London Eye or West End Show |
| 2 | Shakespeare's Globe guided tour and workshop | Thames River Cruise | Return group Rail travel |
| | |
| --- | --- |
| Morning | Group Rail to London and drop bags at your accommodation |
| Afternoon | Charles Dickens Walking Tour |
| Evening | Check in to your accommodation. Evening meal and London Eye or West End Show |
| | |
| --- | --- |
| Morning | Shakespeare's Globe guided tour and workshop |
| Afternoon | Thames River Cruise |
| Evening | Return group Rail travel |
Return rail travel (based on the fare from Birmingham stations)
1 night B&B accommodation
Specialist group travel insurance
Bespoke itinerary planning service
Free place ratios
Locate My Trip - live trip tracking app
Online trip organiser & travel app
24/7 support whilst you are away
---
Places to Stay
London
This is a small sample of the available accommodation options. For expert advice on the most suitable accommodation to suit your group's specific needs speak to one of our expert Tour Consultants today.
---
Reasons to Visit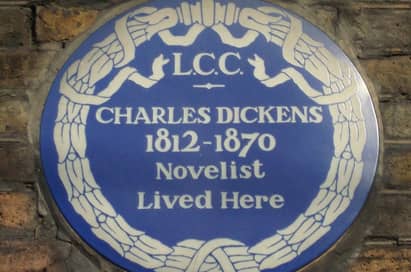 Dickens Museum and Workshops
The museum holds over 100,000 items including manuscripts, rare editions, personal items, paintings and other visual sources relating to the life of Charles Dickens and his works. The museum offers taught workshops for KS3, 4 and 5 students where pupils understand how texts relate to the social and historical context in which they were written and learn to shape meaning and evaluate ideas and effect in their own writing.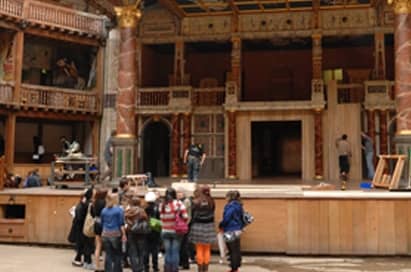 Shakespeare's Globe Workshop & Exhibition Tour
Alongside a visit to tour the Globe Theatre and exhibition, study days can be linked to classroom work on Shakespeare's plays. A guide will give an introductory lecture exploring the historical and social context of the Globe playhouse followed by a visit to the Globe Theatre and exhibition. This can be followed by a practical workshop exploring your choice of play in relation to the playhouse for which it was written.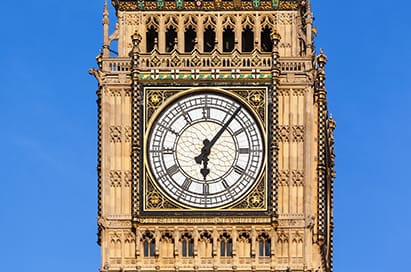 Visit places where Dickens lived and worked, and locations nearby which he used in his books, such as Fagin's Den, the Thieves Kitchen and Mr Tulkinghorn's house. See where he had a fateful meeting with his first illustrator, the spot where he was given his first break, as well as other literary points of interest.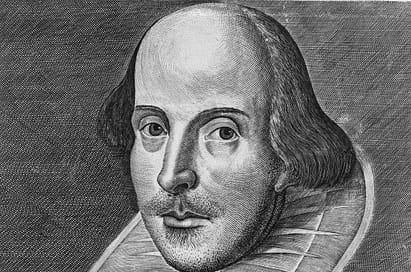 West End Workshop - Shakespeare 2000
Explore the works of Shakespeare with your students during this no-nonsense practical intro to Shakespeare. The workshop includes an hour with a teaching artist followed by a 30 minute Q&A session with a West End professional.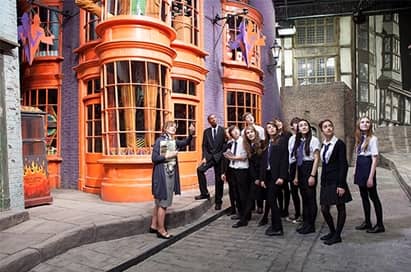 Warner Bros. Studio Tour – English Workshop
Excite your students with a relevant learning experience outside the classroom designed to meet KS2, KS3, KS4 and KS5 learning objectives and outcomes in a fun and interactive way. Set within an age-appropriate environment, our workshops are taught by fully qualified, award winning teachers with engaging English lessons and teaching resources.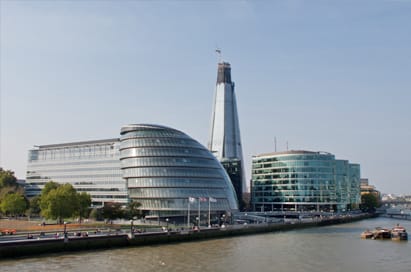 Southwark is one of the most fascinating and historic areas of London, and was one of the first locations south of the river to be developed, as London expanded. Southwark has a colourful and vibrant past. From its Roman origins, it went on to become 'London's Playground' during medieval times and into the 17th century, home to raucous and dubious entertainments which defied the jurisdiction of the City of London, whilst at the same time becoming the location for the flowering of the world's most prodigious literary talent, William Shakespeare. Join us on this walking tour of the Bankside part of 'The Borough' as we take you on a memorable journey to discover numerous literary connections with the iconic figures of Charles Dickens and Shakespeare, amongst others. Borough Tube station is the starting point for our adventure, and from here our specialist and knowledgeable guide will lead you on a circular tour around key locations such as the site of the Tabard Inn, with its links to 'The Canterbury Tales', Guy's Hospital and the old St Thomas' Hospital, London and Southwark Bridges, Southwark Cathedral, The Clink Prison and Shakespeare's Globe, finishing with a walk back to Borough Station through the Marshalsea area, which contains streets named after famous Dickensian characters.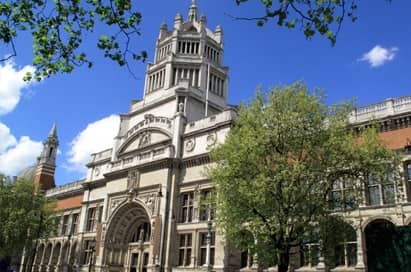 Victoria & Albert Museum Workshops
The V&A museum houses the national collection of performing arts which teaches about the history and process of performance from rehearsals to opening night through its display of posters, set and costume designs. It also runs a programme of workshops to support students of English, Drama and Performing Arts at both KS4 and 5. Examples include 'Texts in Practice', 'Design for Performance' and 'Stage makeup'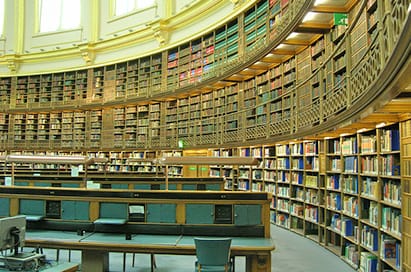 British Library Visits and Workshops
Exploring English workshops offer students the opportunity to develop skills in language analysis and interpretation. Through discussions, creative activities and source-based learning, students will develop an understanding of the diversity of the English language and investigate the impact of power, technology and standardisation on language production. Other workshops also available, see website for details.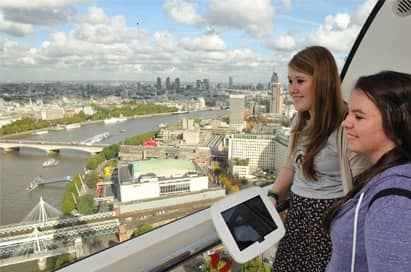 The famous Coca-Cola London Eye is one of the world's highest observation wheels, standing at 135 metres high. The wheel has thirty-two capsules, each of which holds 25 people and views possible as far away as twenty-five miles on a clear day.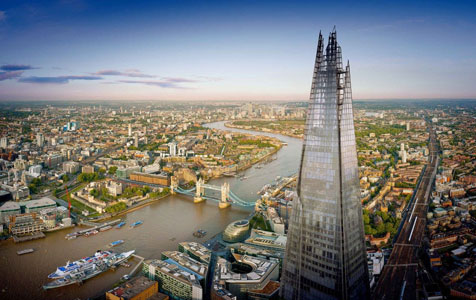 The view from the Shard is situated on floors 68, 69 and 72, almost twice the height of any other viewing platform in London, where you can take in all of London at once with 360 degree views of up to 40 miles long.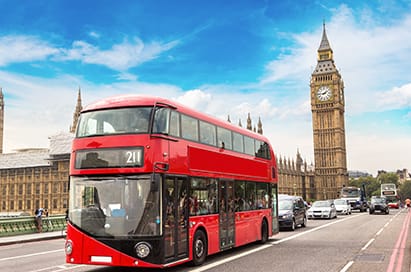 Hop-on hop-off bus tours are great for general sightseeing, giving access to all the major sites. Departing from Grosvenor Gardens it includes Buckingham Palace, the Tower of London, Tower Bridge, St Paul's Cathedral, Trafalgar Square, Big Ben, London Eye and Piccadilly Circus.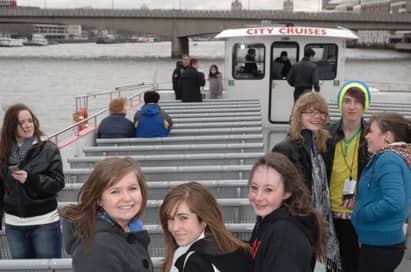 A great opportunity for you to discover the 'must-see' sights in London. Watch as the River Thames weaves its way through the heart of London and see the history of this city around every bend. Cruises depart frequently from Westminster Pier, Waterloo (London Eye) Pier, Tower Pier and Greenwich Pier.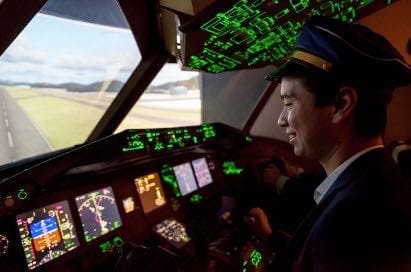 Rising to a height of 90 metres, Emirates Air Line offers you an exciting 1.1km cable car journey across the Thames on the UK's only urban cable car. Emirates Air Line connects the Greenwich Peninsula and the Royal Victoria Dock.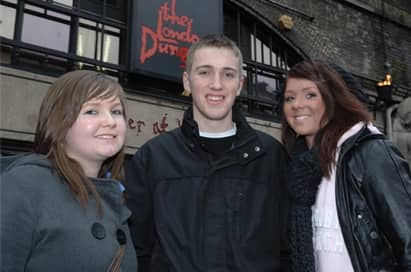 Transport yourself back to the darkest moments in the capital's history within the deep depths of the London Dungeons.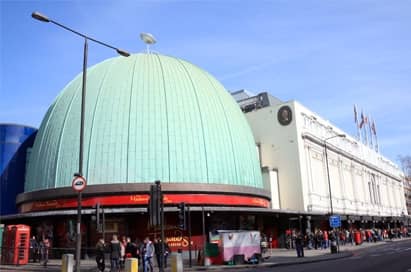 Madame Tussauds is one of London's most popular tourist attractions with over 400 wax works of celebrities, politicians, pop stars and actors. A fully interactive experience, Madame Tussauds will inspire, enthuse and immerse pupils in celebrity culture and modern media as they walk among the stars!
Downloadable lesson plans are available to enhance and support your visit which will explore the media, fake news and celebrity culture.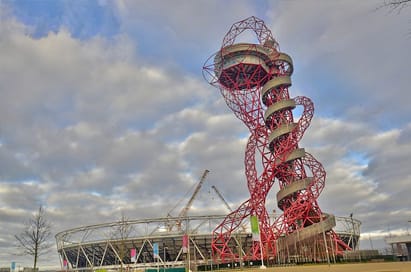 The ArcelorMittal Orbit in the Queen Elizabeth Park, Stratford which is the iconic structure of the London 2012 Games and has the longest and tallest tunnel slide in the world.
Take the lift up to the viewing platform, 80 meters high, and after marvelling at the view take the slide down which lasts a thrilling 40 seconds! Go back to the top and take some time learning about the city on the interactive touchscreens or making use of the free Key Stage 1-4 resources before walking back down the winding staircase with its 455 steps.
You can book with or without the slide and you can choose to stay the whole day in the park by taking a behind the scenes tour at the iconic London Stadium, swimming at the London Aquatics Centre or visiting the Lee Valley Velopark; alternatively, explore the parklands and waterways with a local Blue Badge guide.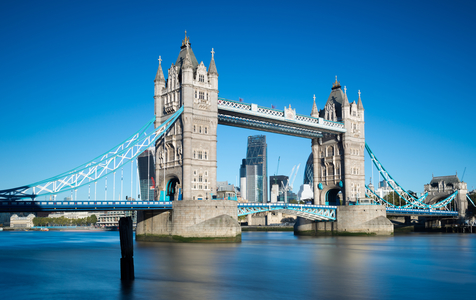 Tower Bridge, which crosses the River Thames, was built between 1886 and 1894 and is an iconic symbol of London with its two towers and bridge deck which opens to allow tall ships through. You can walk across the lower bridge deck but the twin towers and high-level glass walkways and Victorian engine rooms are part of the Tower Bridge Exhibition.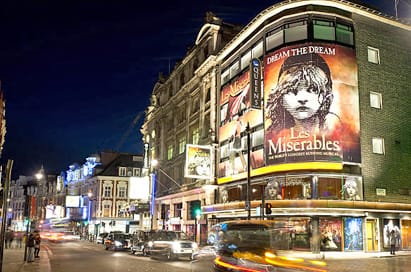 The majority of student groups who visit London like to round off their trip by seeing a show. We can also book pre-theatre meals at nearby restaurants for you. Save up to 50% on the normal ticket price by attending a midweek (Mon-Thurs) evening or matinee performance. The majority of top West End shows offer these affordable discounted tickets to student groups year round (excluding school holiday dates).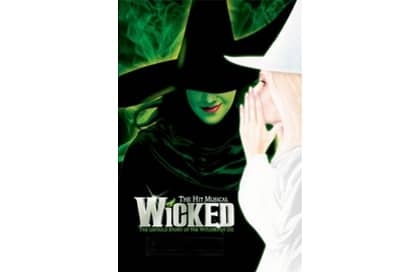 THE UNTOLD STORY OF THE WITCHES OF OZ...
WICKED tells the incredible untold story of an unlikely but profound friendship between two young women who first meet as sorcery students at Shiz University: the blonde and very popular Glinda and a misunderstood green girl named Elphaba. Following an encounter with The Wonderful Wizard, their friendship reaches a crossroads and their lives take very different paths. Glinda's unflinching desire for popularity sees her seduced by power while Elphaba's determination to remain true to herself, and to those around her, will have unexpected and shocking consequences for her future. Their extraordinary adventures in Oz will ultimately see them fulfil their destinies as Glinda The Good and the Wicked Witch of the West.
WICKED is suitable for a general audience. As a guide to parents and guardians, it is recommended for ages 7+
(Source: https://www.wickedthemusical.co.uk/london/about/synopsis)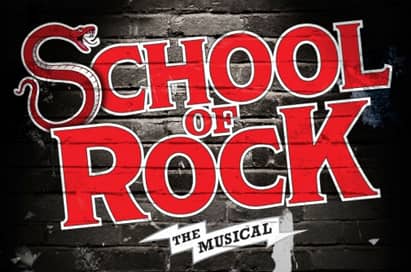 Based on the cult film and with a rocking new score from Andrew Lloyd Webber, School of Rock follows slacker Dewey Finn as he turns a class of straight – A students into an ear-popping, riff-scorching, all-conquering rock band! As they prepare for the Battle of the Bands, can Dewey make them embrace the empowering message of rock?
Recommended for ages 8 and above.
(source: https://schoolofrockthemusical.com/)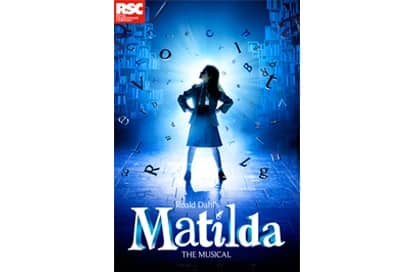 Matilda The Musical is the multi-award winning musical from the Royal Shakespeare Company, inspired by the beloved book by the incomparable Roald Dahl. With book by Dennis Kelly and original songs by Tim Minchin, Matilda The Musical is the story of an extraordinary little girl who, armed with a vivid imagination and a sharp mind, dares to take a stand and change her own destiny.
Recommended for ages 6 and above.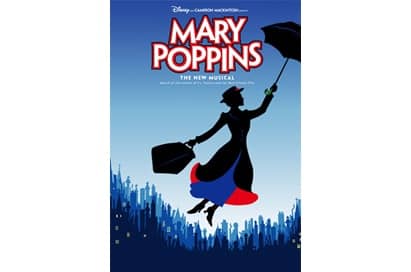 Disney and Cameron Mackintosh's multi award-winning musical Mary Poppins returns to the Prince Edward Theatre, it's original West End home, this October.
The magical story of the world's favourite Nanny is triumphantly and spectacularly brought to the stage with dazzling choreography, incredible effects and unforgettable songs.
(Source: https://disney.co.uk/shows/mary-poppins-musical-tickets)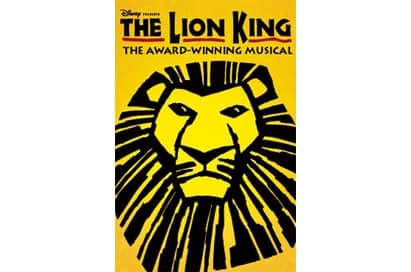 Set against the majesty of the Serengeti Plains and to the evocative rhythms of Africa, Disney's multi award-winning musical uses breath-taking masks and puppetry to create pure theatrical magic. At its heart is the powerful and moving story of Simba - the epic adventure of his journey from wide-eyed cub to his destined role as King of the Pridelands.
(Source: https://disney.co.uk/shows/the-lion-king-musical-tickets)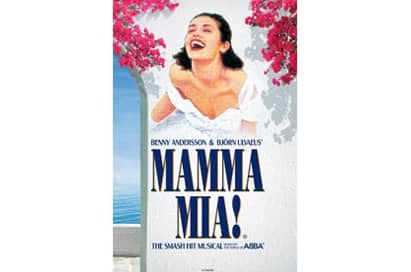 Set on a Greek Island Paradise, the story of a daughter on the eve of her wedding and her quest to discover the identify of her father, all set to the music of ABBA.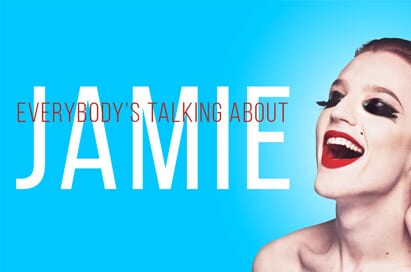 Everybody's Talking About Jamie
Jamie New is sixteen and lives on a council estate in Sheffield. Jamie doesn't quite fit in.
Jamie is terrified about the future. He is going to be a sensation. Supported by his brilliant loving mum and surrounded by his friends, Jamie overcomes prejudice, beats the bullies and steps out of the darkness, into the spotlight.
Recommended for ages 14 and above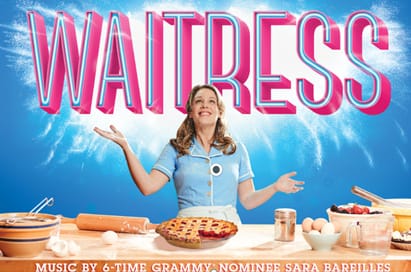 Meet Jenna, a waitress and expert pie-maker who dreams of some happiness in her life. When a hot new doctor arrives in town, life gets complicated. With the support of her workmates Becky and Dawn, Jenna overcomes the challenges she faces and finds that laughter, love and friendship can provide the perfect recipe for happiness.
Suitable for 13 years plus
(Source: https://waitressthemusical.co.uk/about/)
---
We Make Trip Planning Easy
Day to day support and advice from our team of travel experts
Easy-to-view online tour quotation
Market-leading trip organiser portal, My Tour Manager
Free Resources and templates to help launch your trip
Email reminders to keep you on track
Free and completely personalised Travel App to access your information on the go
Locate My Trip designed to provide reassurance to parents and teachers
Risk Assessment advice so you can make an informed decision on every tour component
Teacher Inspection Visits
---
---
What you say
The Itinerary was thorough and action packed! Organisation meticulous and excellent service once again! Thank you! The British School in Colombo
This was my second journey via European Study tours and I would highly recommend the company to anyone bringing groups to London. Pianca School
The Director's Chair workshop was very good. The practitioner delivered just the right balance of practical exploration and discussion. Ivybridge Community College