Latest Offers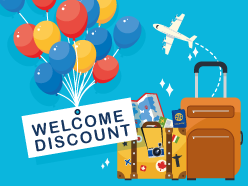 Welcome Discount for Every New Teacher
As a teacher/lecturer booking with us for the first time, you can SAVE £30pp on your next school/college trip to the USA and other long haul destinations and £10pp on UK and Europe destinations.
EXTRA! Double Your 'Welcome' Discount for February 2020 Trips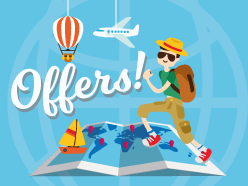 See All Offers
To view click here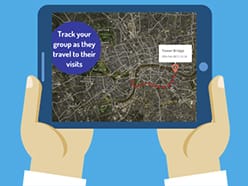 Locate My Trip Included in Every Tour
Locate My Trip is the easy, convenient way for your school to follow your group's location whilst on tour and, has been specifically designed to provide reassurance to both parents and teachers and is included as STANDARD in all our tours.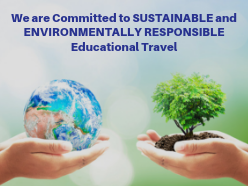 We Take Responsibility
For every school and college who take a trip with us, a Maya nut tree will be planted in Peru supporting reforestation and we pledge to offset an additional tonne of CO2 through the Brazilian Amazon deforestation project. Learn more here.
English Trips to London
Few countries can lay claim to as many great writers as England, home to some of history's most renowned scribes. Strolling around the capital, be sure to look for the blue plaques marking where people of importance, both literary and otherwise, have lived and worked throughout history.
No visit to London for students of English and English literature would be complete without exploring the home of Charles Dickens and Shakespeare's Globe Theatre. Our wide range of tailored activities allows your learners to explore the different aspects of English Literature as well as the history and workings of stage and screen.
Curriculum Topics Key Stage 4
English Literary Heritage
Roles & responsibilities of theatre producers
The work of live theatre makers: performers, designers, directors, producers
Curriculum Topics Key Stage 5
Literary Genres: Shakespeare
Theatrical processes and practices in interpreting and performing theatre
Popular itinerary
Our sample itinerary provides you with an idea of the visits you can cover during your trip. We can tailor-make an itinerary to support your specific learning outcomes.
| | Morning | Afternoon | Evening |
| --- | --- | --- | --- |
| 1 | Group Rail to London and drop bags at your accommodation | Charles Dickens Walking Tour | Check in to your accommodation. Evening meal and London Eye or West End Show |
| 2 | Shakespeare's Globe guided tour and workshop | Thames River Cruise | Return group Rail travel |
| | |
| --- | --- |
| Morning | Group Rail to London and drop bags at your accommodation |
| Afternoon | Charles Dickens Walking Tour |
| Evening | Check in to your accommodation. Evening meal and London Eye or West End Show |
| | |
| --- | --- |
| Morning | Shakespeare's Globe guided tour and workshop |
| Afternoon | Thames River Cruise |
| Evening | Return group Rail travel |
Return rail travel (based on the fare from Birmingham stations)
1 night B&B accommodation
Specialist group travel insurance
Bespoke itinerary planning service
Free place ratios
Locate My Trip - live trip tracking app
Online trip organiser & travel app
24/7 support whilst you are away
---
Places to Stay
London
This is a small sample of the available accommodation options. For expert advice on the most suitable accommodation to suit your group's specific needs speak to one of our expert Tour Consultants today.
---
Reasons to Visit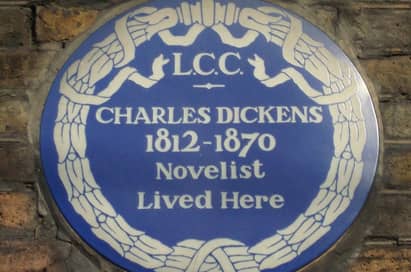 Dickens Museum and Workshops
The museum holds over 100,000 items including manuscripts, rare editions, personal items, paintings and other visual sources relating to the life of Charles Dickens and his works. The museum offers taught workshops for KS3, 4 and 5 students where pupils understand how texts relate to the social and historical context in which they were written and learn to shape meaning and evaluate ideas and effect in their own writing.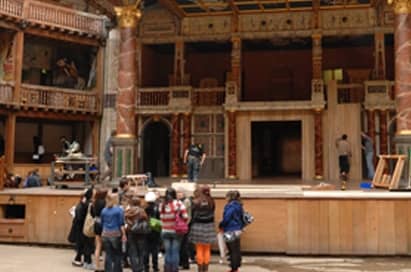 Shakespeare's Globe Workshop & Exhibition Tour
Alongside a visit to tour the Globe Theatre and exhibition, study days can be linked to classroom work on Shakespeare's plays. A guide will give an introductory lecture exploring the historical and social context of the Globe playhouse followed by a visit to the Globe Theatre and exhibition. This can be followed by a practical workshop exploring your choice of play in relation to the playhouse for which it was written.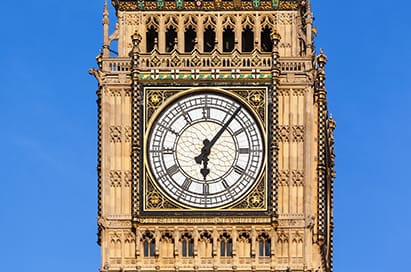 Visit places where Dickens lived and worked, and locations nearby which he used in his books, such as Fagin's Den, the Thieves Kitchen and Mr Tulkinghorn's house. See where he had a fateful meeting with his first illustrator, the spot where he was given his first break, as well as other literary points of interest.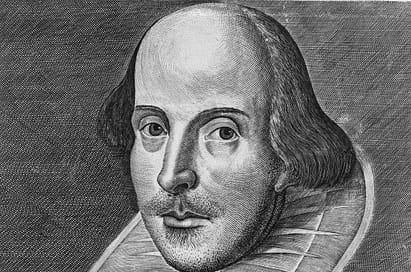 West End Workshop - Shakespeare 2000
Explore the works of Shakespeare with your students during this no-nonsense practical intro to Shakespeare. The workshop includes an hour with a teaching artist followed by a 30 minute Q&A session with a West End professional.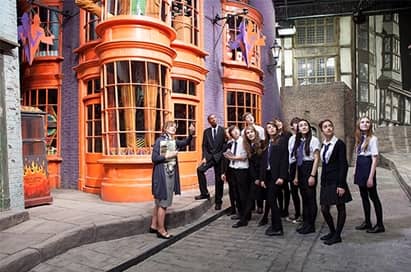 Warner Bros. Studio Tour – English Workshop
Excite your students with a relevant learning experience outside the classroom designed to meet KS2, KS3, KS4 and KS5 learning objectives and outcomes in a fun and interactive way. Set within an age-appropriate environment, our workshops are taught by fully qualified, award winning teachers with engaging English lessons and teaching resources.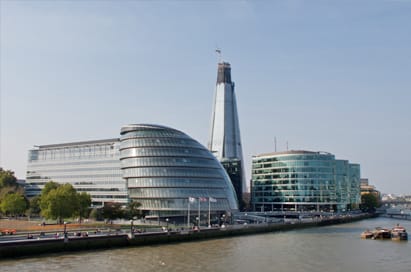 Southwark is one of the most fascinating and historic areas of London, and was one of the first locations south of the river to be developed, as London expanded. Southwark has a colourful and vibrant past. From its Roman origins, it went on to become 'London's Playground' during medieval times and into the 17th century, home to raucous and dubious entertainments which defied the jurisdiction of the City of London, whilst at the same time becoming the location for the flowering of the world's most prodigious literary talent, William Shakespeare. Join us on this walking tour of the Bankside part of 'The Borough' as we take you on a memorable journey to discover numerous literary connections with the iconic figures of Charles Dickens and Shakespeare, amongst others. Borough Tube station is the starting point for our adventure, and from here our specialist and knowledgeable guide will lead you on a circular tour around key locations such as the site of the Tabard Inn, with its links to 'The Canterbury Tales', Guy's Hospital and the old St Thomas' Hospital, London and Southwark Bridges, Southwark Cathedral, The Clink Prison and Shakespeare's Globe, finishing with a walk back to Borough Station through the Marshalsea area, which contains streets named after famous Dickensian characters.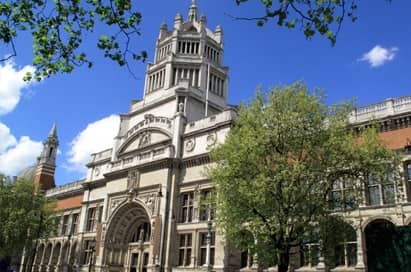 Victoria & Albert Museum Workshops
The V&A museum houses the national collection of performing arts which teaches about the history and process of performance from rehearsals to opening night through its display of posters, set and costume designs. It also runs a programme of workshops to support students of English, Drama and Performing Arts at both KS4 and 5. Examples include 'Texts in Practice', 'Design for Performance' and 'Stage makeup'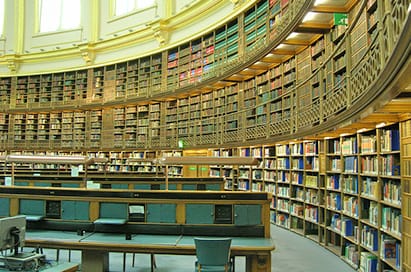 British Library Visits and Workshops
Exploring English workshops offer students the opportunity to develop skills in language analysis and interpretation. Through discussions, creative activities and source-based learning, students will develop an understanding of the diversity of the English language and investigate the impact of power, technology and standardisation on language production. Other workshops also available, see website for details.
---
We Make Trip Planning Easy
Day to day support and advice from our team of travel experts
Easy-to-view online tour quotation
Market-leading trip organiser portal, My Tour Manager
Free Resources and templates to help launch your trip
Email reminders to keep you on track
Free and completely personalised Travel App to access your information on the go
Locate My Trip designed to provide reassurance to parents and teachers
Risk Assessment advice so you can make an informed decision on every tour component
Teacher Inspection Visits
---
---
What you say
The Itinerary was thorough and action packed! Organisation meticulous and excellent service once again! Thank you!
The British School in Colombo
This was my second journey via European Study tours and I would highly recommend the company to anyone bringing groups to London.
Pianca School
The Director's Chair workshop was very good. The practitioner delivered just the right balance of practical exploration and discussion.
Ivybridge Community College