Latest Offers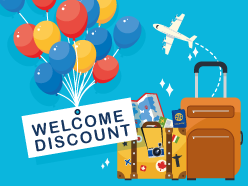 Welcome Discount for Every New Teacher
As a teacher/lecturer booking with us for the first time, you can SAVE £30pp on your next school/college trip to the USA and other long haul destinations and £10pp on UK and Europe destinations.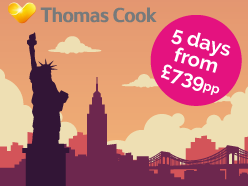 Our Exclusive Deal with Thomas Cook
Book with European Study Tours today to receive this exclusive offer with Thomas Cook from just £739pp.
Price includes 3 nights accommodation, insurance, flights and NYC airport transfers.
Start planning your next trip with us today!
Tailor-made Trips to Cologne
School trips to Cologne, provide students with a trip to the Rhineland's economic and cultural capital. With over 2000 years of history, Cologne is the oldest of the major German cities and famous for it's cathedral, a UNESCO world Heritage Site. Each December the city is transformed as world renowned Christmas markets attract visitors from all over the world.
Students can take a panoramic boat trip on the Rhine or visit a wide choice of museums. School trips to Cologne are also great for Film and Media studies as Cologne is also Germany's leading city for film, radio and television production. The city has an active art scene making it a great destination for a school trip or educational tour.
Travel
Accommodation
Bespoke itinerary planning service
Free Place Ratios
Live Trip Tracking
Online trip organiser & Travel App
24/7 support whilst you are away
---
Reasons to Visit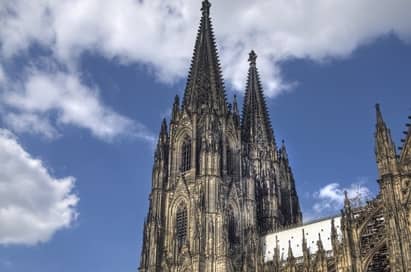 Cologne's cathedral is one of the best-known architectural monuments in Germany. The cathedral is under the administration of the Roman Catholic Church and is the seat of the Archbishop of Cologne as well as housing the remains of the Three Wise Men. The two Bell Towers dominate the city skyline and can be climbed for panoramic views of the city.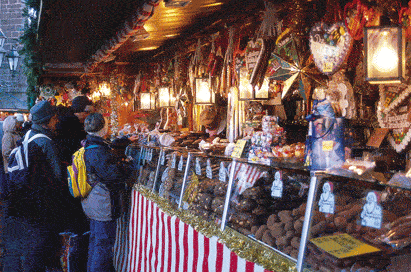 Every year the centre of Cologne is touched by the magic of Christmas markets, attracting over four million visitors a year. With seven different markets open daily, and well into the evening, the city is a magical place to visit at this time of year. Beneath the largest Christmas tree in the Rhineland, you can sample sweet delicacies, watch artisans at work or head to the old market to visit the nostalgic childrens roundabout.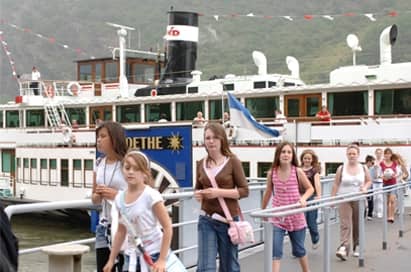 What would Cologne be without the Rhine? The Rhine has been a significant traffic artery for transporting goods to the city as well as a popular route for river cruise tourism. As well as round trip cruises which offer your students a pleasant way to get to know the city, it makes for a more leisurely way to travel to and from your visits.
Take a guided tour of this unique museum located in front of the old town near Cologne Cathedral. Presenting the entire history to the present day of cocoa and chocolate production, pupils can watch the manufacturing process and learn about the history of chocolate with free samples for pupils and teachers.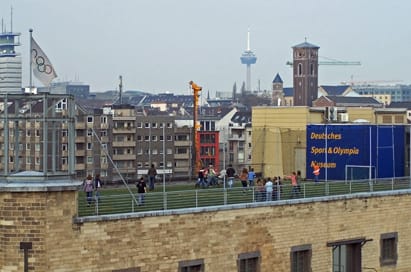 German Sports and Olympic Museum
Enjoy a fascinating journey through 2500 years of sport and Olympic history, with unique exhibits from ancient Greek athletics to the professional sport of the 21st century. Pupils can also take a guided tour, in German or English, to gain an insight into sports history and look at memorabilia.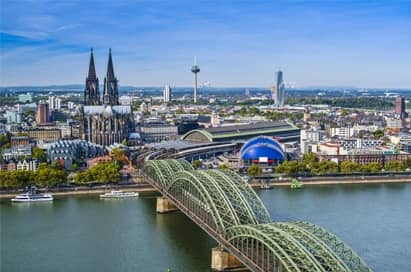 The cable car offers you the most attractive bird's-eye view of the city. Take a leisurely trip across "Old Father Rhine" and admire the city's fascinating panorama. Enjoy a relaxing view of Cologne as you cross unhurriedly from one bank to the other.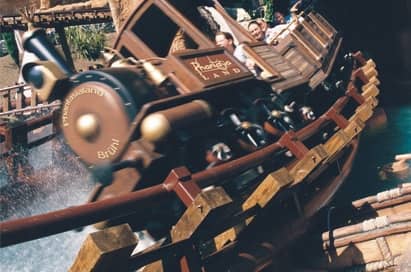 Phantasialand is one of Europe's top entertainment parks. Situated in Brühl near Cologne in the heart of the Rhineland, seven themed areas promise a fun and educational experience for all your students. Each themed area has its own individual character but they all have one thing in common: the potential for learning through experience.
Bimmelbahn Mini-Train Ride
Bimmelbahn Mini Trains run daily through the Old Town to the Chocolate Museum and German Sports and Olympics Museum, or along the Rhine promenade to the Cologne Zoo, Flora Botanical Gardens, Rhine cable cars and back. During Advent, there are trains going to Cologne's popular Christmas Markets.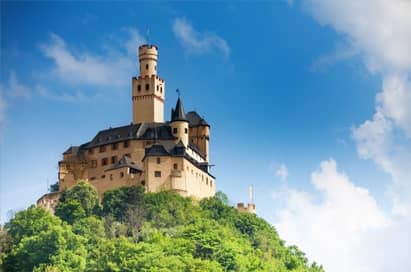 Along the Rhine Gorge UNESCO World Heritage Site, there is a castle on average every 2.5 kilometres. The Marksburg Castle is one of the few castles that have survived the centuries without destruction and parts of it date back to medieval times. A guided tour will show students around the castle providing them with a true glance back into previous centuries.
---
We Make Trip Planning Easy
Day to day support and advice from our team of travel experts
Easy-to-view online tour quotation
Market-leading trip organiser portal, My Tour Manager
Free Resources and templates to help launch your trip
Email reminders to keep you on track
Free and completely personalised Travel App to access your information on the go
Locate My Trip designed to provide reassurance to parents and teachers
Risk Assessment advice so you can make an informed decision on every tour component
Teacher Inspection Visits
---