Latest Offers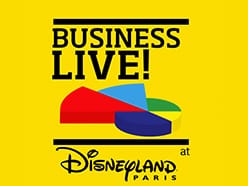 Student Conference
& Event
from ONLY £249!
Our immersive learning experience in March 2020 includes all this….
Travel, 2 nts accommodation & insurance
Conference & workbook
Park Hopper ticket
Event team services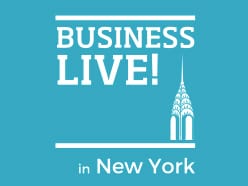 New York
Student Conference
& Event
Bring the curriculum to life and inspire your students future career in February 2020. Find out more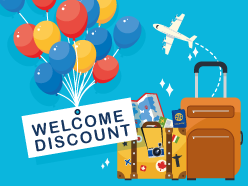 Welcome Discount for Every New Teacher
As a teacher/lecturer booking with us for the first time, you can SAVE £30pp on your next school/college trip to the USA and other long haul destinations and £10pp on UK and Europe destinations.
EXTRA! Double Your 'Welcome' Discount for February 2020 Trips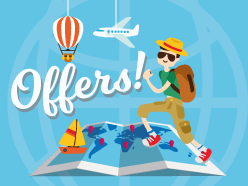 See All Offers
To view click here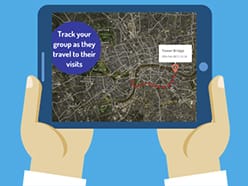 Locate My Trip Included in Every Tour
Locate My Trip is the easy, convenient way for your school to follow your group's location whilst on tour and, has been specifically designed to provide reassurance to both parents and teachers and is included as STANDARD in all our tours.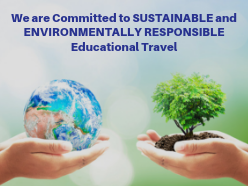 We Take Responsibility
For every school and college who take a trip with us, a Maya nut tree will be planted in Peru supporting reforestation and we pledge to offset an additional tonne of CO2 through the Brazilian Amazon deforestation project. Learn more here.
Business & Economics Trips to London
The City of London is a world leader in business and financial services where companies and investors from around the world meet and do business. Many Business Studies students will aspire to work in the city and on a visit to the capital they can visit some of London's oldest financial institutions along with some of the new kids on the block.
Businesses, sporting venues and even theme parks offer visits and workshops from industry professionals on all aspects of the syllabus including marketing, operations management, people and finance.
Curriculum Topics Key Stage 4 & 5
Understanding the nature and purpose of Business
Understanding management, leadership and decision making
Decision making to improve marketing performance
Decision making to improve human resource performance
How the government manages the economy
Popular itinerary
Our sample itinerary provides you with an idea of the visits you can cover during your trip. We can tailor-make an itinerary to support your specific learning outcomes.
| | Morning | Afternoon | Evening |
| --- | --- | --- | --- |
| 1 | Group Rail travel to London, drop bags at your accommodation | Visit to Bank of England presentation and tour | Dinner followed by West End Show or flight on the London Eye |
| 2 | Visit to Chelsea Football Club | Business workshop at St Paul's Cathedral | Return Group Rail Travel |
| | |
| --- | --- |
| Morning | Group Rail travel to London, drop bags at your accommodation |
| Afternoon | Visit to Bank of England presentation and tour |
| Evening | Dinner followed by West End Show or flight on the London Eye |
| | |
| --- | --- |
| Morning | Visit to Chelsea Football Club |
| Afternoon | Business workshop at St Paul's Cathedral |
| Evening | Return Group Rail Travel |
Return rail travel (based on the fare from Birmingham stations)
1 night B&B accommodation
Specialist group travel insurance
Bespoke itinerary planning service
Free place ratios
Locate My Trip - live trip tracking app
Online trip organiser & travel app
24/7 support whilst you are away
---
Places to Stay
London
This is a small sample of the available accommodation options. For expert advice on the most suitable accommodation to suit your group's specific needs speak to one of our expert Tour Consultants today.
---
Reasons to Visit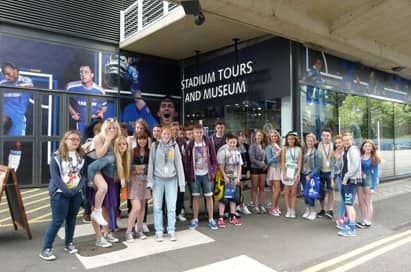 Business of Football Tour - Chelsea FC
This tour is aimed at GCSE and vocational business students. It provides an exciting insight into match day and non-match day operations at the club focusing on merchandise, marketing, finance and staffing. Students complete a workbook during the visit with answers provided by an experienced guide.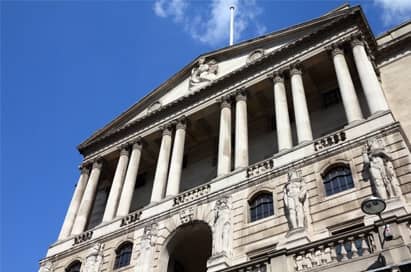 Aimed at A level Economics and GNVQ Business Studies students. The visit begins with a film which gives a broad overview of the Bank's role and the subsequent question and answer session gives students the opportunity to expand topics covered in the film. Groups are also encouraged to visit the Museum with its collection of gold bars, coins, notes and award-winning interactive systems.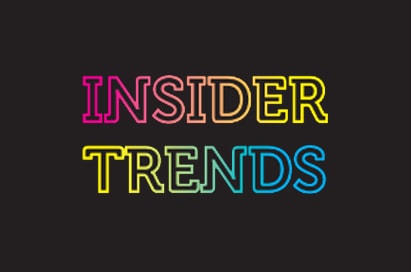 Insider Trends is a London-based startup that gives clients such as Philips, Lego, JWT and SMEs a no-nonsense look into the future. Topics covered include the future of social media, sustainability, retail, the ageing population and more. Your group will go on to learn how to spot trends for themselves. Questions will be welcomed throughout the session.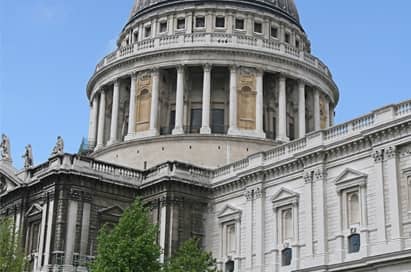 St Paul's Cathedral - "A Fine Line"
This visit offers a unique 'dual' opportunity for students to discover the beauty and spirituality of the Cathedral and to investigate its role as a business, a venue for corporate events and centre for the Arts plus its function as a major employer in the city of London. This visit is linked specifically with the Business Studies syllabus.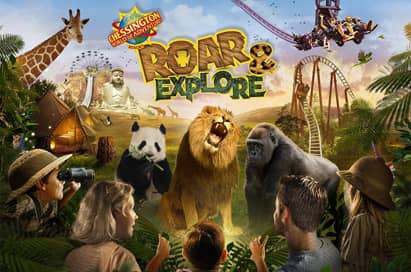 Chessington World of Adventures and Thorpe Park
Key Stage 4 & 5 Business, Human Resources and Marketing workshops are available at these two popular theme parks. During these unique events, students can meet our leisure industry experts face-to-face as they reveal the secrets behind operating a leading leisure and tourism business.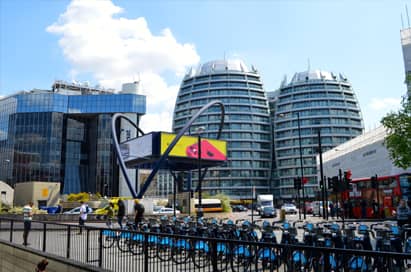 During this guided tour you will explore Europe's fastest growing tech and innovation cluster and take in some of the most innovative businesses in the area. Your students will gain a sense of the area's history, how it is being used now and why it is home to so many cutting-edge businesses.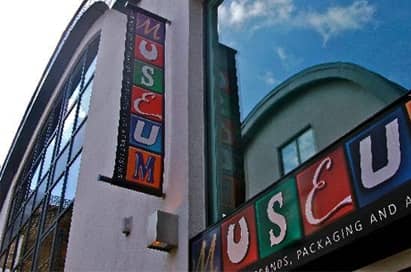 Museum of Brands, Packaging & Advertising
Evocative and inspiring, this museum displays images and iconic brands which chart the history of consumer culture. Using household products and shopping basket favourites, their 'time tunnel' explores the nostalgic journey from Victorian times to the present day.Student Worksheets are available on a variety of subjects including Business Studies and Business Marketing.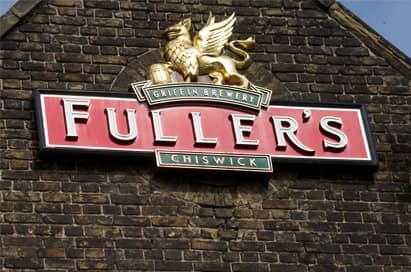 One of the UK's leading independent brewers and retailers, famous for its beers, pubs, bars and hotels. Fuller's brewers use traditional ingredients, great care in the brewing process and stringent quality controls. Their excellent guides will show you around and will try to answer any tricky questions you may still be harbouring. Minimum 16 years of age.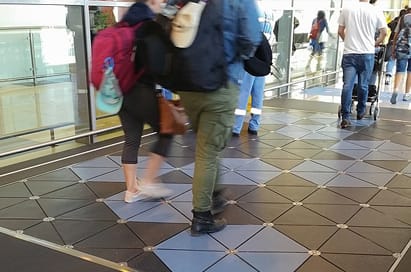 Pavegen have developed a paving unit which converts the kinetic energy from footfall to renewable electricity. The paving units are an interactive and educational way for people to engage directly with renewable energy generation and clean-technology. Your group will meet a representative from Pavegen to talk about getting new technology to market and the challenges facing new business.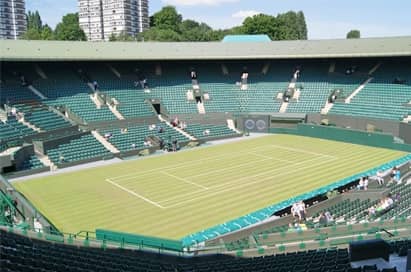 Wimbledon Business Presentation
Learn the history of this most famous tennis tournament. The Museum includes memorabilia from famous players and includes views of Centre Court and a state of the art Audio/Visual Theatre showing highlights of great players in action. Themed guided tours will give your students a unique insight into the 'Business of Wimbledon' or 'Marketing an Attraction'.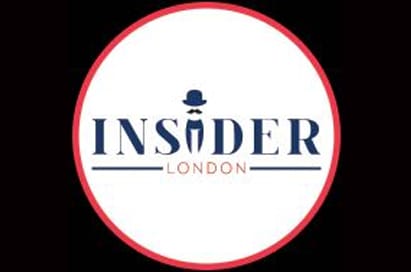 Insider London Business Visits & Workshops
On a Business Visit students will have to the opportunity to visit an inspirational company and get the full immersive experience of what it's like to run a business. They will also have the chance to meet the talented individuals behind the brands and discover their unique story through engaging presentations.
The Business Model Workshop lets the students plan their very own business strategy and delve deep into practical entrepreneurship thinking.
The Big Data Workshops explain how big data can improve the today's world and explore his advanced used of technology and analytics.
---
We Make Trip Planning Easy
Day to day support and advice from our team of travel experts
Easy-to-view online tour quotation
Market-leading trip organiser portal, My Tour Manager
Free Resources and templates to help launch your trip
Email reminders to keep you on track
Free and completely personalised Travel App to access your information on the go
Locate My Trip designed to provide reassurance to parents and teachers
Risk Assessment advice so you can make an informed decision on every tour component
Teacher Inspection Visits
---
Expert's comment
St Pauls was an excellent visit. We looked at the business of running St Pauls and this gave our students a different perspective on businesses in the UK.
Bishop Burton College​
The tour of Wimbledon was fantastic and the tour guide was excellent. The students gained a lot from this visit and it gave them a great insight into the Business side of Wimbledon - this was the highlight of the tour for us.
St Ambrose High School
All staff were attentive and quic​k to respond...I found Lauren and Rachelle brilliant. The visit to the Royal Academy was brilliant.
The Brooksbank School​
I will continue to use EST as each year our annual London trip gets better and better.
Kings Leadership Academy
An excellent trip which was thoroughly enjoyed by staff and students. I received great support throughout.
Sir John Deanes College
This was my second journey via European Study tours and I would highly recommend the company to anyone bringing groups to London.
Pianca School
---