Latest Offers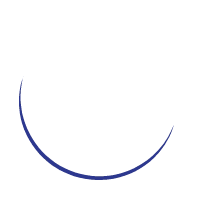 Exclusive Virgin & Delta Price Guarantee!
Book early to GUARANTEE Virgin Atlantic and Delta Air Lines fares to the USA even before they go on sale! This means your quoted tour price is GUARANTEED! See more details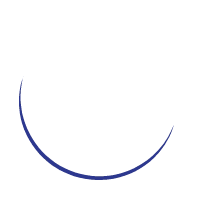 New York LIVE! 2021 Now On Sale...
Book early for the 2021 LIVE! Conference in New York and you will save £50 for every student*.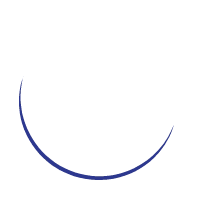 Welcome Discount for Every New Teacher
As a teacher/lecturer booking with us for the first time, you can SAVE £30pp on your next school/college trip to the USA and other long haul destinations and £10pp on UK and Europe destinations.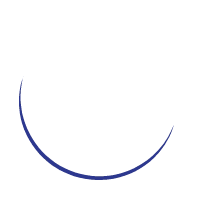 See All Offers
To view click here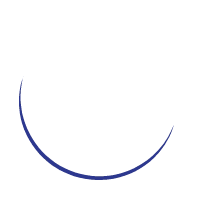 Locate My Trip Included in Every Tour
Locate My Trip is the easy, convenient way for your school to follow your group's location whilst on tour and, has been specifically designed to provide reassurance to both parents and teachers and is included as STANDARD in all our tours.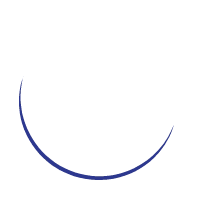 We Take Responsibility
For every school and college who take a trip with us, a Maya nut tree will be planted in Peru supporting reforestation and we pledge to offset an additional tonne of CO2 through the Brazilian Amazon deforestation project. Learn more here.
School Trips to New York
What better way to educate and inspire students than by taking them on an unforgettable college or school trip to New York.
An educational trip to 'The Big Apple' offers so many events, experiences and landmarks; its five boroughs are home to some of the world's most famous and recognisable attractions which makes school tours to New York hugely popular.
No New York school trip is complete without a visit to the Empire State Building Observatory, located on the 86th floor, which offers panoramic views from within a glass enclosed pavilion.
For art lovers there is the Metropolitan Museum of Art (the Met) which houses more than three million works of art from all over the world and The Museum of Modern Art (MoMA) which contains the finest and most comprehensive collection of 20th Century Art in the world.
Take a ride on the Staten Island Ferry to see the impressive Manhattan skyline and the Statue of Liberty and visit Ellis Island to discover an important part of New York's immigration history. Take a stroll through the iconic surprisingly expansive Central Park and glitzy Times Square and take some time to reflect at the 9/11 Tribute Center and honour the thousands who died.
Finally, for entertainment you can take in a Broadway Show or experience a New York Knicks Basketball Game, New York Rangers Ice Hockey Game or take a tour of the New York Yankees Baseball Stadium.
On an educational visit to New York you have so many choices, whatever your subject area. Below you will find further information on some more potential places to visit as well as the opportunity to browse by specific subject area.
When booking your college or school trip to New York with us, our experienced Tour Consultants can guide you to make the right choices by recommending appropriate educational visits and/or cultural and enrichment activities to add a bit of fun!
Return flights
4 nights accommodation
Bespoke itinerary planning service
Free Place Ratios
Live Trip Tracking
Online trip organiser & Travel App
24/7 support whilst you are away
---
Reasons to Visit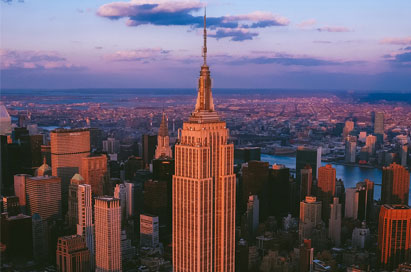 Empire State Building Observatory
New York's famous Empire State building soars more than a quarter of a mile above the heart of Manhattan. Located on the 86th floor, the observatory offers panoramic views from within a glass enclosed pavilion.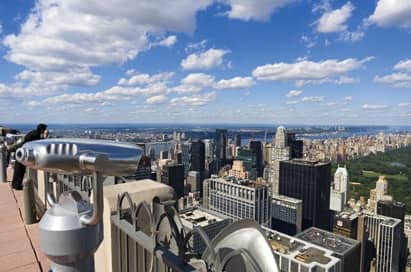 Top of the Rock Observation Deck
The newly renovated Observation Deck on the 70th floor of 30 Rockefeller Plaza, in the heart of midtown Manhattan at Rockefeller Center. The view itself is unique and astonishing, unobstructed for 360 degrees and stretching for miles in every direction.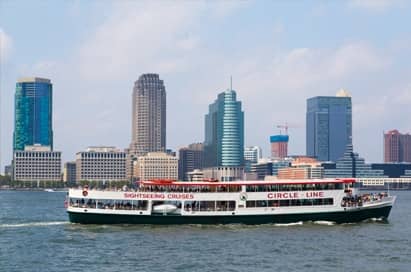 Circle Line Tour (Boat Cruise)
This cruise circumnavigates Manhattan Island allowing you to see all its highlights (dependant on length of cruise chosen) 3 rivers, 7 major bridges, 5 boroughs, over 25 world renowned landmarks and, of course, a magnificent close-up of the Statue of Liberty. Beverages, food and souvenirs are available on board.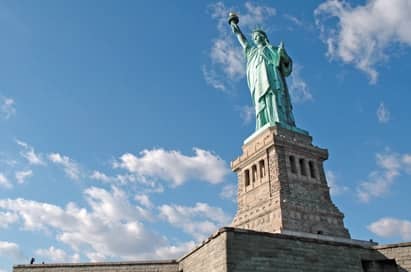 Statue of Liberty & Ellis Island
The Statue of Liberty is New York's most symbolic structure. The Auguste Bartholdi statue was given as a gift from the people of France and stands at 111 feet 6 inches from the toe to the crown. In the base of the statue there is an interesting museum devoted to the statue's history.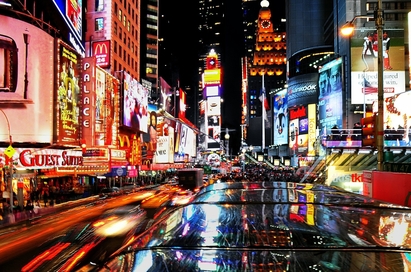 Broadway Theatre & Dinner Packages
Make the most of your stay by rounding off the day with a Broadway show. The best value tickets are available for mid-week performances and can be combined with dinner in a nearby restaurant before the performance.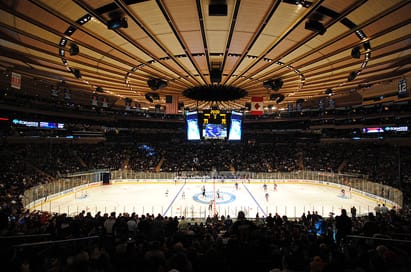 Basketball and Ice Hockey Matches
Tickets to the New York Knicks Basketball and New York Rangers Ice Hockey Games range from $25 and upwards depending upon availability.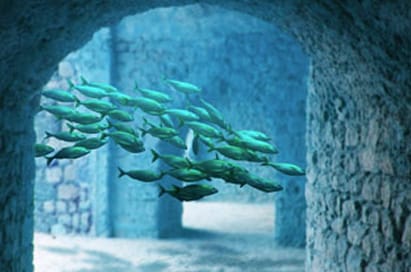 National Geographic Encounter Ocean Odyssey
You'll come face-to-face with humpback whales and great white sharks, Humboldt squid and sea lions, and animals you've never dreamed of…in ways you've never seen. All without getting wet! All in the heart of Times Square! From the creative minds at SPE Partners, with a team of Academy, Emmy, and Grammy Award-winning artists, National Geographic Encounter is a brand-new kind of entertainment experience.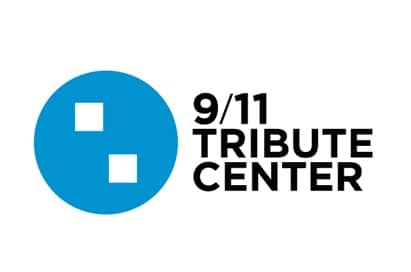 Remember and honour the thousands murdered by terrorists in the horrific attacks of February 26, 1993 and September 11, 2011. It further recognises the thousands who survived and all who demonstrated extraordinary compassion in the aftermath.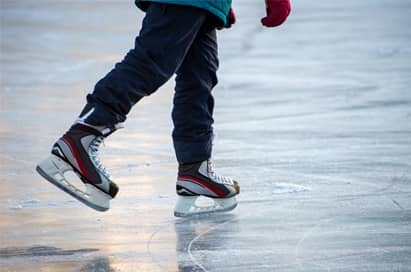 Ice Skating at Wollman Rink
Wollman Rink provides 26,600 square feet of ice for skaters in the winter. Wollman Rink, located near the Parkside Avenue/Ocean Avenue entrance to Central Park, is open for ice skating from late November through March. The Rink features a snack bar, skate shop, skate rental and free lockers.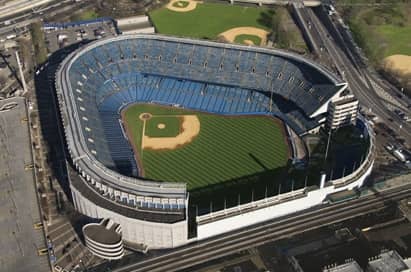 New York Yankees Stadium Tour
The tour includes the New York Yankees Museum, Monument Park and the dugout. Guests will pass through the batting cages and Yankees clubhouse area before ending the tour in the Great Hall near the team store.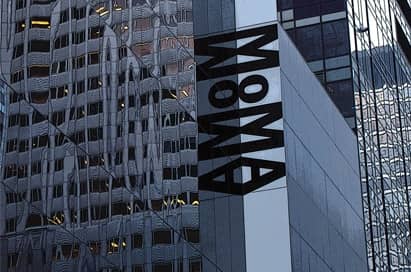 The Museum of Modern Art (MoMA) contains the finest and most comprehensive collection of 20th Century Art in the world. The contemporary design is a masterpiece of glass spaces and high ceilings creating the perfect setting for its collections of modern art. The MoMA also has revolving series of retrospectives of past masters and shows from leading artists today.
The museum's collection offers an overview of modern and contemporary art, including works of architecture and design, drawing, painting, sculpture, photography, prints, illustrated and artists books, film and electronic media. At the heart of the Museum is the four story Marron Atrium. The permanent collections feature some of the famous works of Jasper John's Flag, Van Gogh's The Starry Night and Picasso's Les Demoiselles dAvignon as well as Jackson Pollock's drip paintings. The museum offers a great experience for those wishing to submerge into modern art.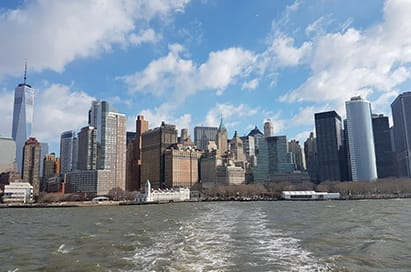 This free ferry ride to Staten Island offers impressive panoramas of Manhattan and the Statue of Liberty. The ferry departs from Battery Park every thirty minutes.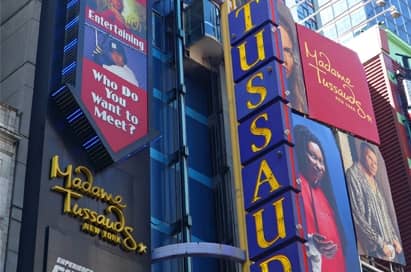 This attraction holds models of a whole host of celebrities including Brad Pitt, Woody Allen, Whoopi Goldberg and Madonna. Madame Tussauds NY provides visitors with an entertaining educational opportunity to experience the world's most fascinating celebrities, influential world leaders, historical figures and sports icons.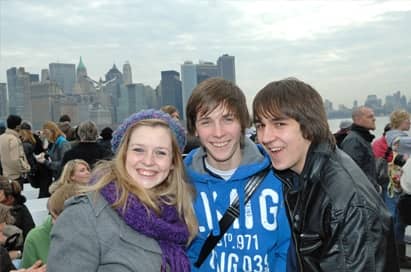 Ripleys' Believe It or Not!
Located in the heart of Times Square, the collection of more than 500 astonishing artifacts, displayed in more than 20 distinct, interactive galleries includes the bizarre, incredible, mysterious and fascinating. Including a baseball uniform worn by Babe Ruth to the world's largest collection of shrunken heads!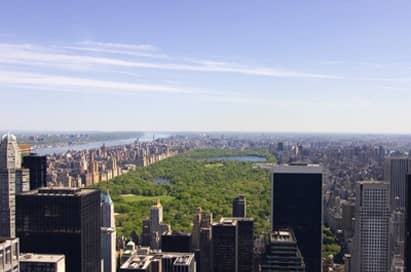 One of the great pleasures New Yorkers and tourists enjoy is getting away from it all in Central Park. Stretching 51 blocks between 59th and 110th streets, this 843-acre area, green rectangle has served its city well since 1859. From famous statues to castles, there is so much to see within this pastoral landmark.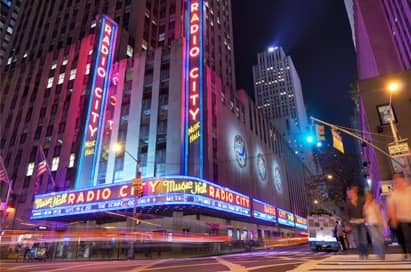 Radio City Music Hall Tour
A tour round the building will explain the history of the building and show the beautiful art deco interiors. You will learn the secrets of the Great Stage, one of the largest indoor performance stages in the world; the stage's hydraulic system, and their impressive new technological features. For those thinking of a career in theatre they can give an insight into the behind-the-scenes aspects of what it takes to run Radio City Music Hall.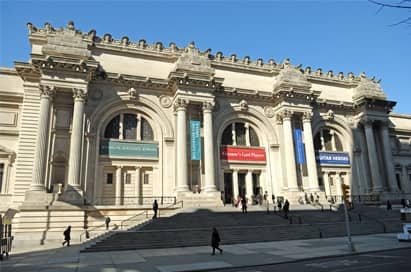 Metropolitan Museum of Art
The Metropolitan Museum of Art houses more than three million works of art from all over the world across history.
It is almost impossible to see everything in one day: the two million square feet too much for even the most organised visitor. Instead of wandering through all the galleries, visiting one of the themed exhibitions is a good plan. There is also a roof top garden overlooking Central Park, which is open in the summer.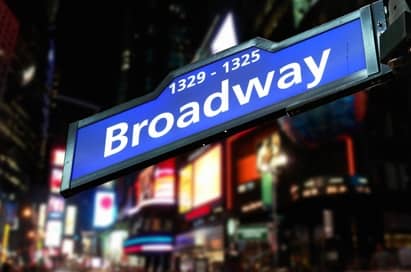 Examples of current shows on offer are: Aladdin, Wicked, Chicago, Mean Girls, The Phantom of the Opera and Beetlejuice.
There are other shows/plays on offer not featured. All are subject to availability - so book early for your favourite show!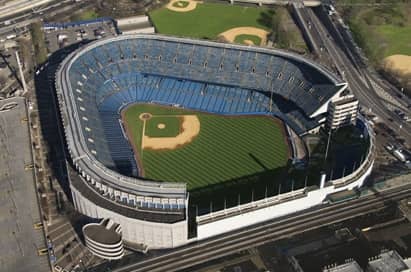 This classic tour of Yankee Stadium allows you to absorb the history of one of the most iconic of American sports teams. The Yankees are 27-time World Series Champions, the tour will take you to famous locations such as Monument Park, get you up close to historic baseball memorabilia as well teach you more about how the stadium is used and the events hosted here which go beyond baseball. Each tour is led by an expert guide and culminates in the chance to purchase some of its famous merchandise.
---
We Make Trip Planning Easy
Day to day support and advice from our team of travel experts
Easy-to-view online tour quotation
Market-leading trip organiser portal, My Tour Manager
Free Resources and templates to help launch your trip
Email reminders to keep you on track
Free and completely personalised Travel App to access your information on the go
Locate My Trip designed to provide reassurance to parents and teachers
Risk Assessment advice so you can make an informed decision on every tour component
---