Latest Offers
Book by end 31st May and SAVE!
Book your School Trip to Europe before the end of May and save a further £10pp!
Tailor-made Trips to Valencia
Valencia is Spain's third largest city and has undergone a major regeneration to emerge as one of the most modern cities in Europe, successfully combining both the old and the new.
The old city, contained within Moorish walls, has a rich architectural history with religious buildings, and palaces that were built over many centuries. In contrast, major projects such as the futuristic City of Arts and Sciences, which includes a planetarium, oceanarium and interactive museum have revamped its cultural infrastructure. It also has several superb beaches and a green ribbon of park winding right through the city, making it one of the best urban destinations for a Spanish language school trip.
Travel
Accommodation
Bespoke itinerary planning service
Free Place Ratios
Live Trip Tracking
Online trip organiser & Travel App
24/7 support whilst you are away
---
Reasons to Visit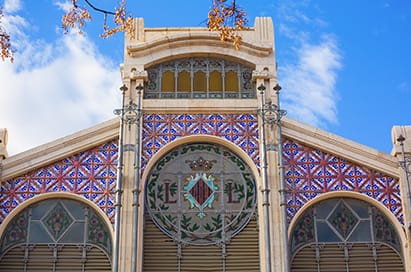 Constructed in 1928, Valencia's central market is one of the most beautiful in all of Spain; a vast Modernista concoction of wrought iron and stained glass, surmounted with cupolas and whimsical weathervanes. The region of Valenciana is not known as Spain's orchard for nothing and inside you'll find a breathtaking array of colourful, fresh produce with almost 1,000 stalls to choose from.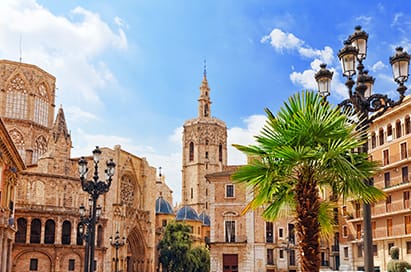 The Gothic-style Cathedral tower is a symbol of the city. It rises to a height of 50.85 metres, which is also the size of its perimeter. This eight-sided tower owes its name to one of its twelve bells, specifically the bell that marks the hours. The climb up the 207 steps rewards with splendid views over the ancient city.
On the coast 16 miles north of Valencia, Sagunto is a town piled onto a hillside under a ruined castle. Occupied by Iberians, Romans, Moors and Christians it is packed with vestiges of this rich history. The Jewish quarter, one of the oldest in Spain, is a dense labyrinth of compact, whitewashed houses, tiny passages and archways.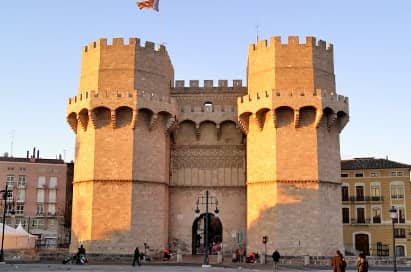 Day trip to Requena and Torre Oria Winery
Requena is a monumental city in the Ayora Valley and has a wine growing tradition going back many centuries. Underneath the town is an extensive network of caves which have been used in various ways throughout the centuries including storage places and wine cellars. There is a guided visit of the Torre Oria winery with a wine tasting at the end of the visit.
Although descended upon every year by thousands of tourists, it nevertheless has managed to remain authentic and pleasingly Spanish. Elegant, palm-lined boulevards stretch along the seafront, decorated with colourful azulejo tiles, and the old town is an atmospheric huddle of narrow streets. Must do's include a visit to the Santa Barbara Medieval fortress, and the Modern Art Museum, that includes works by Dali, Picasso and Miro.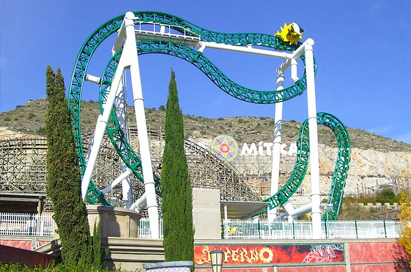 Terra Mitica Theme Park (Alicante)
The leading theme park in the area offering all the usual thrills and spills themed around 5 Mediterranean civilizations. Starting in Ancient Egypt, visitors can see the Pyramid of Keops or slide down the Cataracts of the Nile before heading to Greece, the Land of the Gods, with its huge Olympia theatre. Rome is next, offering the dizzy Flight of the Phoenix and the largest wooden roller coaster in Europe. A guaranteed crowd pleaser.
---
We Make Trip Planning Easy
Day to day support and advice from our team of travel experts
Easy-to-view online tour quotation
Market-leading trip organiser portal, My Tour Manager
Free Resources and templates to help launch your trip
Email reminders to keep you on track
Free and completely personalised Travel App to access your information on the go
Locate My Trip designed to provide reassurance to parents and teachers
Risk Assessment advice so you can make an informed decision on every tour component
Teacher Inspection Visits
---