Latest Offers
Book by end 31st May and SAVE!
Book your School Trip to Europe before the end of May and save a further £10pp!
Locate My Trip Included in Every Tour!
Live trip tracking allows parents and staff at school to locate your group whilst on tour and keep up to date with any changes to your travel plans as tehy happen, giving them reassurance and peace of mind.
Modern Foreign Languages Trips to Madrid
As the capital city of Spain, seat of government, and residence of the Spanish monarch, Madrid is the political, economic and cultural centre of Spain. It is a bustling and energetic metropolis that buzzes in a way that only a capital can, and is the perfect place to practice Spanish language and get a taste of that special "madrileño" spirit.
Madrid offers attractions for both culture and amusement. The city is full of great monuments, like the Royal Palace and Plaza Mayor, and it's art museums; Del Prado, Reina Sofia or Thyssen are world renowned. Football is a national passion and here you can tour Bernabeu stadium home of Real Madrid before enjoying the atmosphere of the city eating tapas and enjoying flamenco. Landlocked in the centre of the Iberian peninsular the city is surrounded by enchanting historical gems like Toledo and Segovia. In short it is easy to entertain and inspire your students in this rich European capital.
Curriculum Topics
Key Stage 4
Identity and culture
Local area, holiday and travel
School
Key Stage 5
Regional culture & heritage
The world around us
Popular itinerary
Our sample itinerary provides you with an idea of the visits you can cover during your trip. We can tailor-make an itinerary to support your specific learning outcomes.
Morning
Afternoon
Evening
1
Check in to UK airport for flight
Arrive Madrid and transfer to your accommodation
Guided Walking Tour
2
Spanish workshop at Madrid Language School
Visit to the Prado
Meal in a Tapas restaurant
3
Day Trip to El Escorial & Valley of the Fallen
Flamenco Show and evening meal
4
Visit the Bernabeu Stadium
Transfer to Madrid airport for return flight
Arrive UK, onward travel to school
| | |
| --- | --- |
| Morning | Check in to UK airport for flight |
| Afternoon | Arrive Madrid and transfer to your accommodation |
| Evening | Guided Walking Tour |
| | |
| --- | --- |
| Morning | Spanish workshop at Madrid Language School |
| Afternoon | Visit to the Prado |
| Evening | Meal in a Tapas restaurant |
Morning
Day Trip to El Escorial & Valley of the Fallen
Afternoon
Evening
Flamenco Show and evening meal
| | |
| --- | --- |
| Morning | Visit the Bernabeu Stadium |
| Afternoon | Transfer to Madrid airport for return flight |
| Evening | Arrive UK, onward travel to school |
Return Air Travel
3 nights B&B Accommodation
Specialist Group Travel Insurance
Bespoke itinerary planning service
Free Place Ratios
Live Trip Tracking
Online trip organiser & Travel App
24/7 support whilst you are away
---
---
Reasons to Visit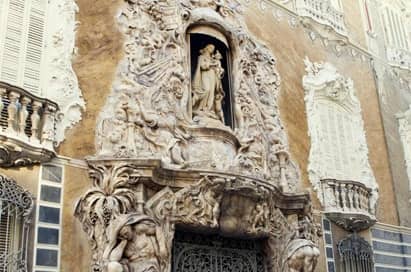 The official residence of Spain's royal family, this 3,000 room palace, commissioned by Philip V. is truly awe-inspiring. Highlights of this majestic palace include some fine 17th century sculptures of commissioned by Velazquez and the extravagantly ornate private apartments of Charles III. School groups can benefit from a reduced admission charge provided they have identification in the form of a signed letter on headed school/college paper.
Discover the emblematic Bernabeu Stadium, home of the Real Madrid Football Club, from the VIP box to the changing rooms, from the pitch to the Trophy Exhibition. The Exhibition of the Best Trophies offers a full tour of the legend of Real Madrid. All the European Cups are on show, as well as the rest of the Club's trophies and the most important matches of its history in a modern audio-visual room.
Visit the House where Lope Felix de Vega (1562-1635) lived during the last 25 years of his life. The House pays tribute to the Golden Age comedy playwright and poet. Declared to be an Historic-Artisitc Monument in 1935, the House is an example of a restored Madrid family home from the end of the 16th century, with large scale alterations from the 17th century.
Cervantes House and Museum (Alcala)
Miguel de Cervantes was born in this house in 1547.The various rooms contain an interesting collection of paintings, carvings, furniture and decorative articles of Cervantes' time, as well as an extensive collection of old and new editions of the author's writings.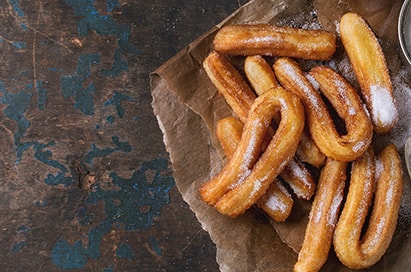 We maintain relationships with many language schools in the Madrid area and they can tailor make your lesson programme according to your requirements. Please ask for more details.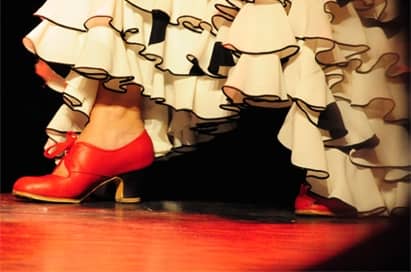 We have contacts with different tablados in Madrid who offer shows all year round. Prices are available for either a drink & a show or a diner & a show. Please contact us for more details.
Las Ventas is one of the most impressive buildings in Madrid and with a 23,000-seat capacity, it is the largest arena in Spain. If you're interested in this deeply-rooted Spanish tradition a guided tour of the bullring will give you the history and legend of bullfighting and an understand of what fighting a bull in the ring is like.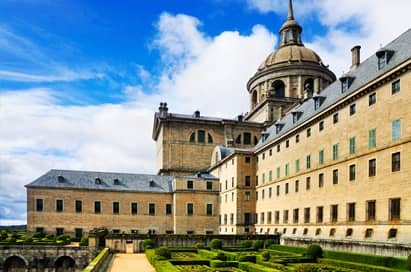 Day Trip to El Escorial & the Valley of the Fallen
The town of El Escorial is home to the Monastery San Lorenzo el Real built during the period of King Philip II. The monastery is the Pantheon of the Spanish Kings as well as a Palace, Monastery and Church. The Valley of the Fallen is an impressive memorial to those who died during the Spanish Civil War.
---
We Make Trip Planning Easy
Day to day support and advice from our team of travel experts
Easy-to-view online tour quotation
Market-leading trip organiser portal, My Tour Manager
Free Resources and templates to help launch your trip
Email reminders to keep you on track
Free and completely personalised Travel App to access your information on the go
Locate My Trip designed to provide reassurance to parents and teachers
Risk Assessment advice so you can make an informed decision on every tour component
Teacher Inspection Visits
---
---
What You Say
The Bernabeu and the Las Ventas tour were absolutely fantastic and well-loved by our students!
Regents Park Community
The flamenco show was a real highlight and I would certainly recommend and do that again. The pupils absolutely loved it!!... I can't tell you how much I sincerely appreciate all your help, advice and the amazing service you gave us. The trip was a complete success.
St Thomas of Aquins RC High School
Overall, the trip was excellent. The activities were well-planned and timed; the students really enjoyed their stay and all wish to return to Madrid which was the entire purpose of the trip. Thank you!
The Clarendon Academy
No further support could be provided... absolutely everything was taken care of.
Carshalton Boys Sports College
Everything that could have been done was done - the service was excellent from both the Tour Consultant and the Tour Planner.
St Ambrose High School