Latest Offers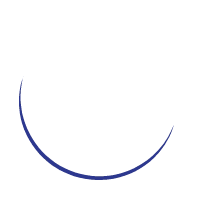 Student Conference
& Event
from ONLY £249!
Our immersive learning experience includes all this….
Travel, 2 nts accommodation & insurance
Conference & workbook
Park Hopper ticket
Event team services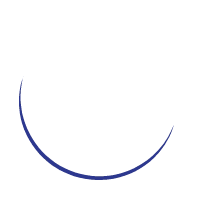 Welcome Discount for Every New Teacher
As a teacher/lecturer booking with us for the first time, you can SAVE £30pp on your next school/college trip to the USA and other long haul destinations and £10pp on UK and Europe destinations.
EXTRA! Double Your 'Welcome' Discount for February 2020 Trips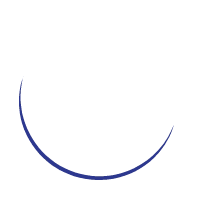 See All Offers
To view click here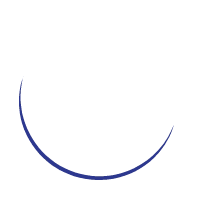 Locate My Trip Included in Every Tour
Locate My Trip is the easy, convenient way for your school to follow your group's location whilst on tour and, has been specifically designed to provide reassurance to both parents and teachers and is included as STANDARD in all our tours.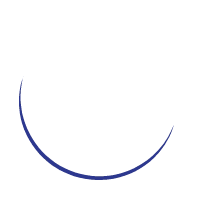 We Take Responsibility
For every school and college who take a trip with us, a Maya nut tree will be planted in Peru supporting reforestation and we pledge to offset an additional tonne of CO2 through the Brazilian Amazon deforestation project. Learn more here.
Maths Trips to London
Take the study of mathematics out of the classroom with a visit to the capital city to explore the use of maths in everyday life. From the London Eye, the Wembley Arch to the Olympic Park, you can use the capital's famous landmarks as inspiring educational tools to illustrate just how omnipotent maths really is.
Enjoy a bit of code breaking at Bletchley Park, see mathematical principles illustrated at the British or Science Museums, and learn how maths was used in the design, architecture and engineering of the city's greatest landmarks. There is really no limit to the places you can visit that will bring this subject off the page.
Popular itinerary
Our sample itinerary provides you with an idea of the visits you can cover during your trip. We can tailor-make an itinerary to support your specific learning outcomes.
| | Morning | Afternoon | Evening |
| --- | --- | --- | --- |
| 1 | Group Rail travel to London, drop bags at your accommodation | Visit to Mathematics Gallery at the Science Museum | Dinner and West End Show or London Eye |
| 2 | Visit the British Museum, maths challenge | Wembley Stadium Tour | Return Group Rail Travel |
| | |
| --- | --- |
| Morning | Group Rail travel to London, drop bags at your accommodation |
| Afternoon | Visit to Mathematics Gallery at the Science Museum |
| Evening | Dinner and West End Show or London Eye |
| | |
| --- | --- |
| Morning | Visit the British Museum, maths challenge |
| Afternoon | Wembley Stadium Tour |
| Evening | Return Group Rail Travel |
Return rail travel (based on the fare from Birmingham stations)
1 night B&B accommodation
Specialist group travel insurance
Bespoke itinerary planning service
Free place ratios
Locate My Trip - live trip tracking app
Online trip organiser & travel app
24/7 support whilst you are away
---
Places to Stay
London
This is a small sample of the available accommodation options. For expert advice on the most suitable accommodation to suit your group's specific needs speak to one of our expert Tour Consultants today.
---
Reasons to Visit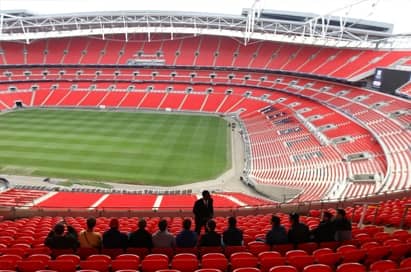 Wembley Stadium Tours are both entertaining and educational, allowing students the opportunity to witness first hand where their heroes prepare while learning valuable insights into the operational workings of the most famous sport and music venue in the world. Students of maths and statistics will be amazed by the mind blowing wealth of numerical data on offer as they learn all of the facts and figures about this unique building.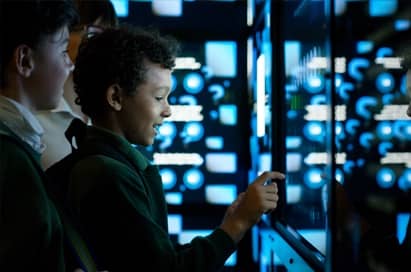 As well as visiting this fantastic museum to see the Enigma machines your students could take part in a targeted workshop aimed at either Key Stage 3,4 or 5. Students will use their understanding of mathematics to calculate the number of possible settings for an Enigma cipher machine. The aim of the workshop is for students to grasp the magnitude of the task that faced Bletchley Park's Codebreakers.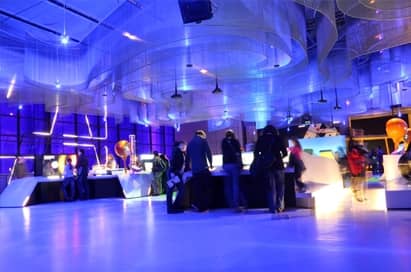 Mathematics Gallery at Science Museum
This gallery is unique in showing a range of mathematical instruments accompanied by displays which illustrate mathematical principles. Students can explore the use of maths in everyday life from carpentry to mapping and packaging.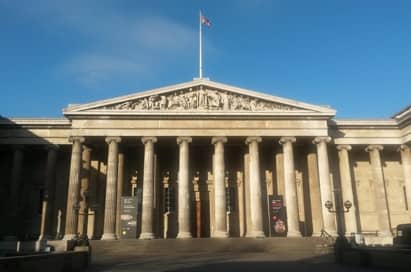 British Museum Maths Challenge
During the Maths Challenge groups of students rotate through nine activities in different galleries, including the recently opened Citi Money Gallery. The challenges are designed to focus on developing students' mathematical thinking by using key processes and applying a variety of mathematical concepts to unfamiliar challenges.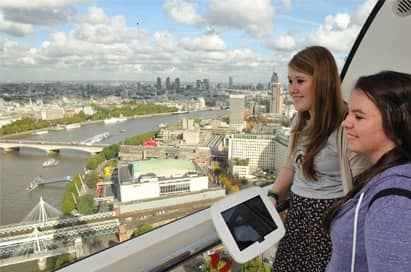 From every angle, the London Eye is an exceptionally useful and inspiring educational tool. So many different disciplines went into its creation and there are many example of how Maths was used in its design, architecture and engineering.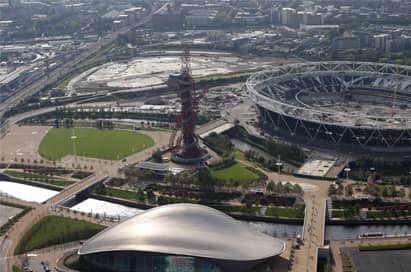 Queen Elizabeth Olympic Park - Outdoor Classroom
During a visit to the Queen Elizabeth Olympic Park, your students will be able to use the parklands, venues and waterways as an inspiring learning environment. Resources up to Key Stage 3 are available for download.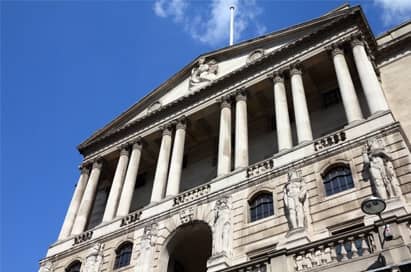 The Bank of England has a unique role promoting the good of the people of the United Kingdom by maintaining monetary and financial stability. It offers free talks about a variety of subjects Explains what the Bank does to an even keel keep inflation low, maintain trust in its banknotes and keep the financial system stable.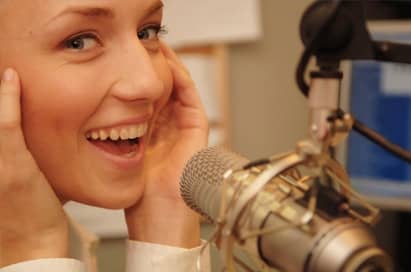 The visit includes a behind the scenes tour of Sky Studios, a hands on learning experience at Skills Studios where students will create their own television report and a chance to work with a team of experts and cutting edge technology. Each topic is available for Key Stage 2, 3 and 4 in subjects such as Science, Maths, English, Sport & Citizenship.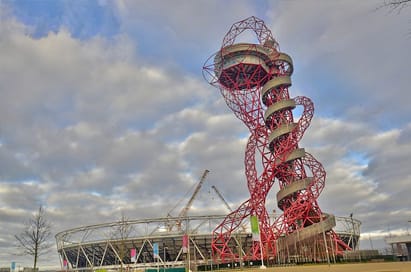 The ArcelorMittal Orbit in the Queen Elizabeth Park, Stratford which is the iconic structure of the London 2012 Games and has the longest and tallest tunnel slide in the world.
Take the lift up to the viewing platform, 80 meters high, and after marvelling at the view take the slide down which lasts a thrilling 40 seconds! Go back to the top and take some time learning about the city on the interactive touchscreens or making use of the free Key Stage 3/4 Maths resources before walking back down the winding staircase with its 455 steps.
You can book with or without the slide and you can choose to stay the whole day in the park by taking a behind the scenes tour at the iconic London Stadium, swimming at the London Aquatics Centre or visiting the Lee Valley Velopark; alternatively, explore the parklands and waterways with a local Blue Badge guide.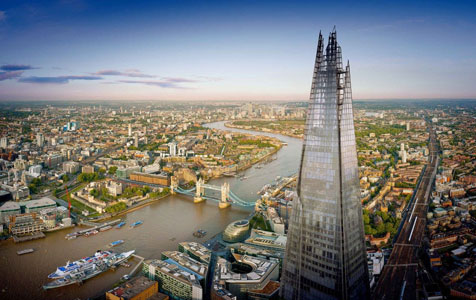 The view from the Shard is situated on floors 68, 69 and 72, almost twice the height of any other viewing platform in London, where you can take in all of London at once with 360 degree views of up to 40 miles long.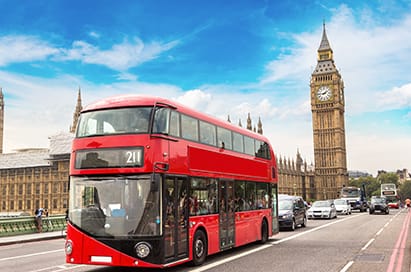 Hop-on hop-off bus tours are great for general sightseeing, giving access to all the major sites. Departing from Grosvenor Gardens it includes Buckingham Palace, the Tower of London, Tower Bridge, St Paul's Cathedral, Trafalgar Square, Big Ben, London Eye and Piccadilly Circus.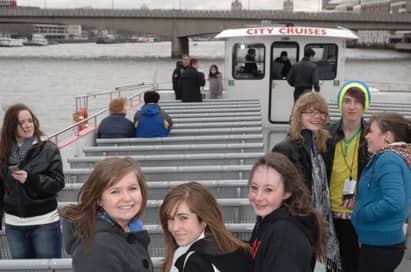 A great opportunity for you to discover the 'must-see' sights in London. Watch as the River Thames weaves its way through the heart of London and see the history of this city around every bend. Cruises depart frequently from Westminster Pier, Waterloo (London Eye) Pier, Tower Pier and Greenwich Pier.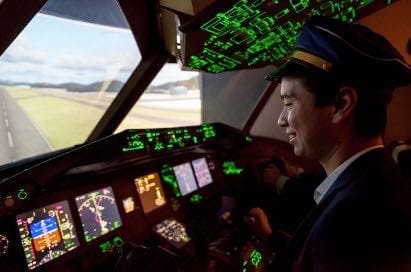 Rising to a height of 90 metres, Emirates Air Line offers you an exciting 1.1km cable car journey across the Thames on the UK's only urban cable car. Emirates Air Line connects the Greenwich Peninsula and the Royal Victoria Dock.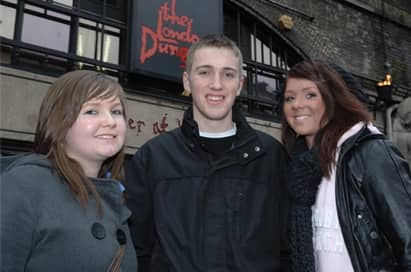 Transport yourself back to the darkest moments in the capital's history within the deep depths of the London Dungeons.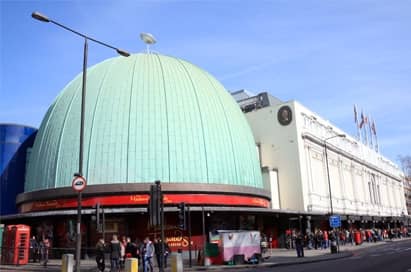 Madame Tussauds is one of London's most popular tourist attractions with over 400 wax works of celebrities, politicians, pop stars and actors. A fully interactive experience, Madame Tussauds will inspire, enthuse and immerse pupils in celebrity culture and modern media as they walk among the stars!
Downloadable lesson plans are available to enhance and support your visit which will explore the media, fake news and celebrity culture.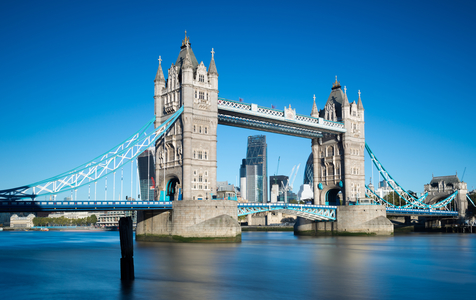 Tower Bridge, which crosses the River Thames, was built between 1886 and 1894 and is an iconic symbol of London with its two towers and bridge deck which opens to allow tall ships through. You can walk across the lower bridge deck but the twin towers and high-level glass walkways and Victorian engine rooms are part of the Tower Bridge Exhibition.
---
We Make Trip Planning Easy
Day to day support and advice from our team of travel experts
Easy-to-view online tour quotation
Market-leading trip organiser portal, My Tour Manager
Free Resources and templates to help launch your trip
Email reminders to keep you on track
Free and completely personalised Travel App to access your information on the go
Locate My Trip designed to provide reassurance to parents and teachers
Risk Assessment advice so you can make an informed decision on every tour component
Teacher Inspection Visits
---
---
What you say
Once again delighted with the service we have received from beginning to end with EST.
Queen Elizabeths Grammar School
I will continue to use EST as each year our annual London trip gets better and better.
Kings Leadership Academy
An excellent trip which was thoroughly enjoyed by staff and students. I received great support throughout.
Sir John Deanes College
This was my second journey via European Study tours and I would highly recommend the company to anyone bringing groups to London.
Pianca School