Latest Offers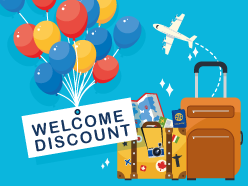 Welcome Discount for Every New Teacher
As a teacher/lecturer booking with us for the first time, you can SAVE £30pp on your next school/college trip to the USA and other long haul destinations and £10pp on UK and Europe destinations.
EXTRA! Double Your 'Welcome' Discount for February 2020 Trips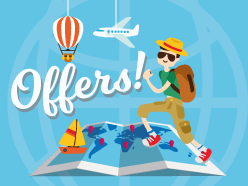 See All Offers
To view click here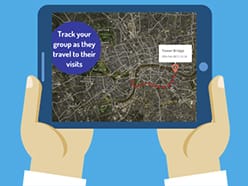 Locate My Trip Included in Every Tour
Locate My Trip is the easy, convenient way for your school to follow your group's location whilst on tour and, has been specifically designed to provide reassurance to both parents and teachers and is included as STANDARD in all our tours.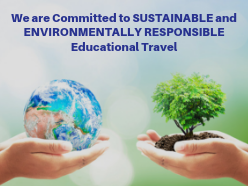 We Take Responsibility
For every school and college who take a trip with us, a Maya nut tree will be planted in Peru supporting reforestation and we pledge to offset an additional tonne of CO2 through the Brazilian Amazon deforestation project. Learn more here.
Performing Arts, Drama & Theatre Studies Trips to Stratford Upon Avon
Stratford-upon-Avon is the the birthplace of William Shakespeare, and is unsurprisingly steeped in culture and history. Set in the beautiful rural Warwickshire countryside, on the banks of the river Avon, it is one of the most important tourist destinations in the UK.
School trips to Stratford upon Avon are an inspired choice because it gives students the chance to visit to the famous Swan Theatre, a modern theatre space based on the design of playhouses in Elizabethan England, as well as Shakespeare's Birthplace and Holy Trinity Church, his actual burial location.
Return Coach Travel
2 nights B&B Accommodation
Specialist Group Travel Insurance
Bespoke itinerary planning service
Free Place Ratios
Live Trip Tracking
Online trip organiser & Travel App
24/7 support whilst you are away
---
Places to Stay
Stratford
This is a small sample of the available accommodation options. For expert advice on the most suitable accommodation to suit your group's specific needs speak to one of our expert Tour Consultants today.
---
Reasons to Visit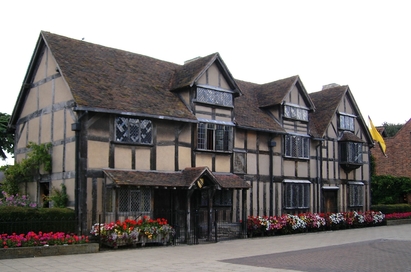 Shakespeare Birthplace Museum
The half-timbered house where William Shakespeare was born in 1564 is Stratford's most cherished historic place. It is the most frequently visited of all the tourist places. Descendants of the dramatist lived there until the nineteenth century, and it has been a place of pilgrimage for over 250 years.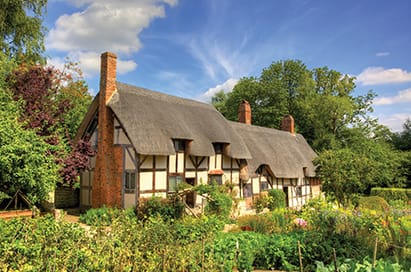 Anne Hathaway's Cottage & Gardens
Anne Hathaway's Cottage is situated one mile from Stratford-upon-Avon and offers a cultural wonder in that it is the childhood home of Shakespeare's wife. This thatched cottage is often described as the most romantic in England and is said to be the location of which Shakespeare courted his late wife. The cottage displays many rare family items including furniture and students can also enjoy a delightful Woodland Walk within its grounds.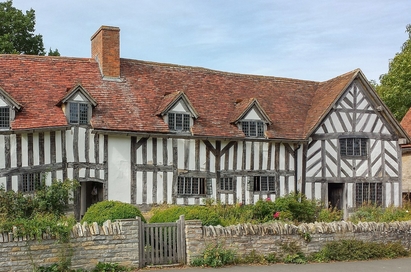 Shakespeare's Houses Pass
Passes are available for two, three, four or five houses and can be used over 2 days. Sites include Shakespeare's Birthplace, Mary Arden's Farm, Anne Hathaway's Cottage & Gardens, Hall's Croft, and Nash's House and New Place.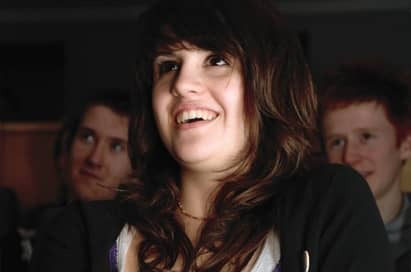 Behind the Scenes Tour— Royal Shakespeare Company
Starting in the Royal Shakespeare Company's Theatre Cloakroom, you will learn about the history of the RSC and its theatres in Stratford, as well as exploring a production in more depth to learn about the theatre making process.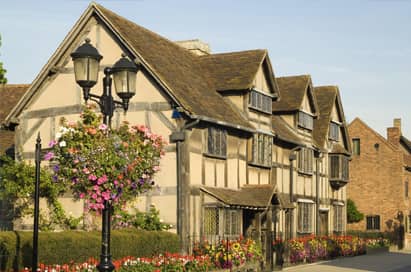 Shakespeare's Birthplace Workshops
The half-timbered house where William Shakespeare was born in 1564 is Stratford's most cherished historic place. Workshops are delivered by a team of experts and are informative and inspiring, bringing Shakespeare and his works to life. Students explore ideas in depth and are illustrated with materials from their our world-renowned library and archive.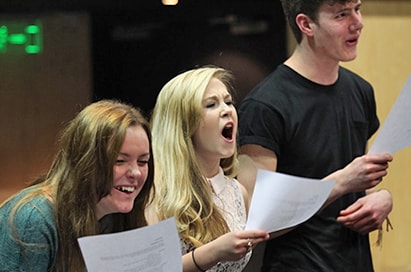 Royal Shakespeare Company Workshops
A wide range of workshops and events to connect students practically with Shakespeare's plays and those of his contemporaries, exploring the creative decisions around current and past productions. Available for current RSC plays and any Shakespeare plays, workshops can be tailored to suit the students age and aim to develop their understanding and explore characters, language and action.
---
We Make Trip Planning Easy
Day to day support and advice from our team of travel experts
Easy-to-view online tour quotation
Market-leading trip organiser portal, My Tour Manager
Free Resources and templates to help launch your trip
Email reminders to keep you on track
Free and completely personalised Travel App to access your information on the go
Locate My Trip designed to provide reassurance to parents and teachers
Risk Assessment advice so you can make an informed decision on every tour component
Teacher Inspection Visits
---