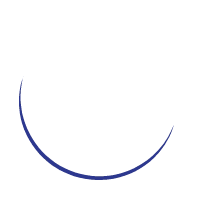 Welcome Discount for Every New Teacher
As a teacher/lecturer booking with us for the first time, you can SAVE £30pp on your next school/college trip to the USA and other long haul destinations and £10pp on UK and Europe destinations.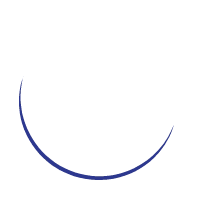 See All Offers
To view click here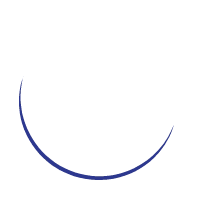 Locate My Trip Included in Every Tour
Locate My Trip is the easy, convenient way for your school to follow your group's location whilst on tour and, has been specifically designed to provide reassurance to both parents and teachers and is included as STANDARD in all our tours.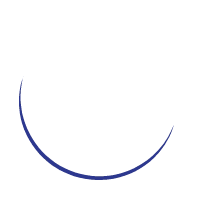 We Take Responsibility
For every school and college who take a trip with us, a Maya nut tree will be planted in Peru supporting reforestation and we pledge to offset an additional tonne of CO2 through the Brazilian Amazon deforestation project. Learn more here.
School Trips to Krakow
World War destruction and years of communist rule have done much to damage Poland's heritage. Yet amazingly the ancient royal city of Krakow survives and with its medieval market square and Grand Cloth Hall, the city rivals the beauty of Prague and Vienna. Krakow is also home to the Jewish quarter where Schindler's List was filmed.
School trips to Krakow are ideal for modern History, Psychology and Religious Studies students due to its part at the centre of World War II. Students can really get to grips with life under Nazi occupation as they tour the Kazimierz Jewish District which formed the Krakow Ghetto and achieved notoriety as a place of starvation and disease. Follow on to Auschwitz-Birkenau, perhaps the best known and preserved camp, where students follow the Jewish story to its grim Final Solution. For the most personal experience your students may Talk to a Survivor of the Holocaust which could also form a great case study for any student of psychology and sociology.
A visit to Krakow is both poignant and enlightening and sure to add depth to your students understanding of the subject.
Travel
Accommodation
Bespoke itinerary planning service
Free Place Ratios
Live Trip Tracking
Online trip organiser & Travel App
24/7 support whilst you are away
---
Reasons to Visit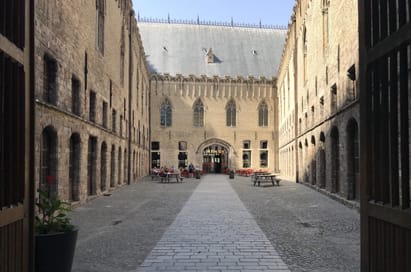 The Cloth Hall in the Old Town Square was built in the 1550's is one of the most distinctive sights in Krakow. Once the main focus of Krakow's trade, the hall is still used today with stalls and shops on the ground floor. A great place to purchase trip souvenirs!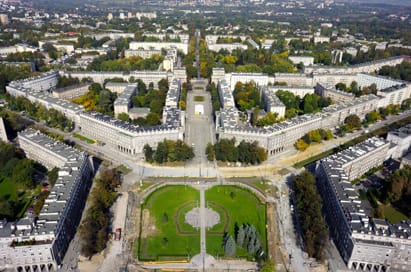 Crazy Communist Tour to Nowa Huta
Discover Krakow's centrally planned Socialist district of Nowa Huta. This unique project was meant to be a model Communist city, but later came to be a centre of revolution and resistance within Poland. During the tour you will discover how the average Pole lived, worked and played under Communism.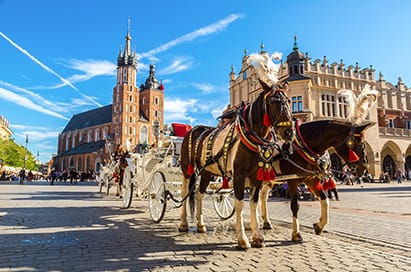 Folklore Evening with Dinner, music and Dancing: Held in a cellar restaurant your students will experience an atmospheric evening enjoying traditional Polish cuisine accompanied by folklore music and dancing.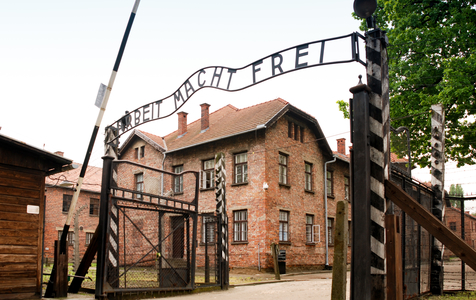 Auschwitz was etched forever in the history books when it became the chosen site of the largest death camp in the Third Reich. Between 1.1 million and 1.5 million people were exterminated here as part of the Nazi Final Solution. Visit the brick blocks where prisoners were kept, the infamous gas chambers and the crematorium. Although harrowing, this exhibition is thought provoking and poignant and arguably an essential visit for students no matter what they study.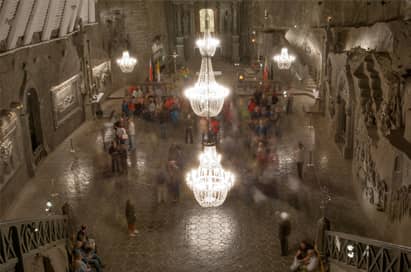 Wieliczka is one of the oldest salt mines in Europe, which has been working for over 700 years. The oldest part of the mine has been opened to the public as a museum. A tour of the mine takes in the galleries, chambers and chapels on three upper levels, between 64 and 135 metres below ground. All exposed figures and monuments are carved of salt. The high-light is the richly ornamented Chapel of Blessed Kings.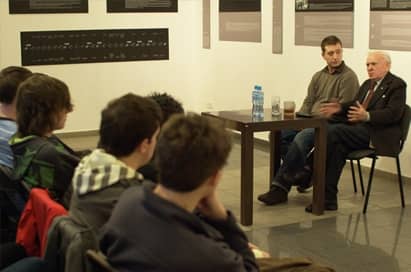 Talk with a Holocaust Survivor
We are able to arrange specialist talks for student groups upon request from survivors of the Holocaust. This is a rare opportunity to hear their account of events and will give your students a fascinating insight into life at that time.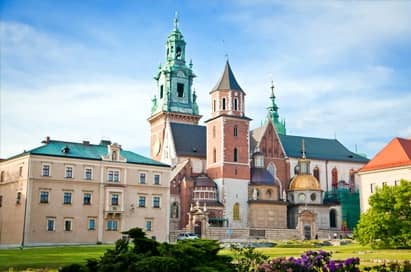 The Wawel Royal Castle and Cathedral on Wawel Hill was built at the time of Casimir III the Great, who reigned from 1333 to 1370. It is the most historically and culturally important site in Poland. The castle is a combination of Medieval Romanesque, Renaissance styles all brought by different rulers and houses extremely valuable museum collections.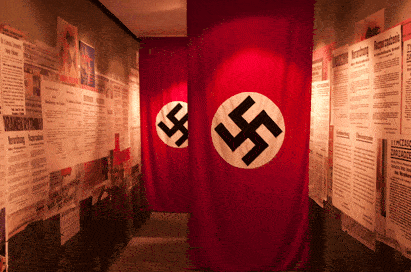 The first floor houses a large and varied collection relating to the historical development of the city. Interspersed among the historical exhibits is an interesting spread of paintings by artists with connections with the city.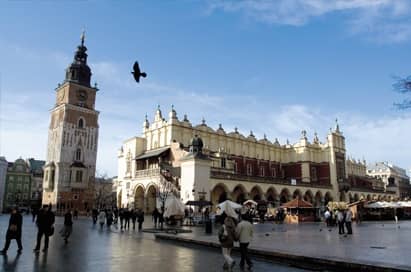 Guided sightseeing tour of Krakow
Half day walking tour of the Old Town takes in some of Krakow's major sights, including Kazimierz – the former Jewish quarter, Remuh and Isaac Synagogues, Wawel Cathedral, St Mary's Church and Collegium Maius.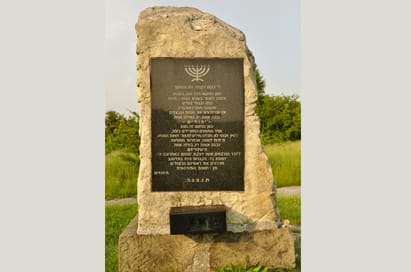 Plaszow Concentration Camp
The Plaszow camp established in 1942, was initially a forced-labour camp for Jews. The original site of the camp included two Jewish cemeteries. It reached its maximum size in 1944, the same year that it became a concentration camp. This can be combined with a visit to the glazery established by German industrialist Oskar Schindler.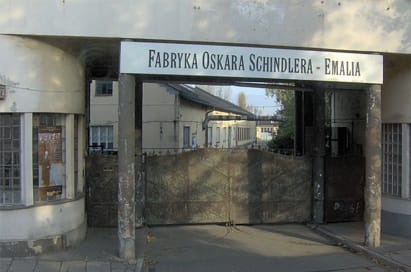 This modern museum, on the site of Oskar Schindler's enamel factory, is devoted to the events that took place during 5 years of Nazi occupation during World War II. A guide is recommended to accompany your group round the ingenious exhibits, artefacts, photos and documents.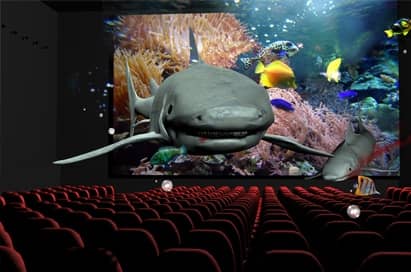 Water Parks and IMAX Theatre
There is an IMAX theatre in Krakow as well as Water Park Wodny which is Polands biggest indoor aquapark and offers slides, flumes and wave pools. Both these visits are often booked after a visit to Auschwitz to offer your students some light relief.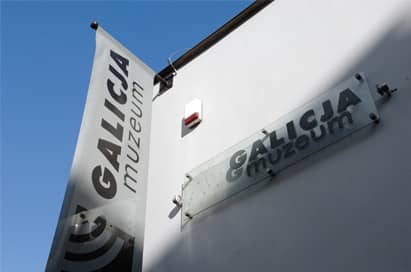 This museum located in the Jewish Quarter of Kazimierz exists to commemorate and celebrate Jewish culture in Polish Galicia from pre-war to present day. Your guide will take you around the exhibition presenting Jewish history from a new perspective.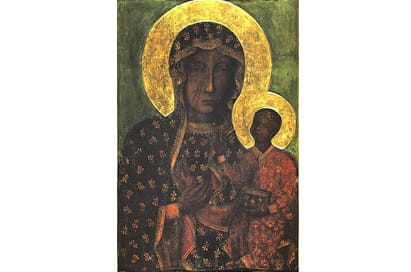 To understand the central role that Catholicism still holds in contemporary Poland, the Czestochawa Monastery is one of the world's greatest places to pilgrimage as people flock to see it's famous icon, the Black Madonna, reproductions of which exist in almost every Polish church.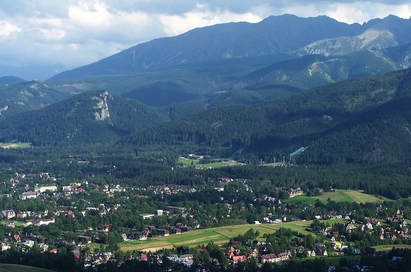 Zakopane, the winter capital of Poland is located about 100km south of Krakow, close to the Slovak border and on the edge of the Tatra Mountains National Park. It has gradually evolved from a little village, to the region's primary health-resort and the undisputed winter capital of Poland. It is popular for activities such as skiing, mountaineering and tourism.
---
We Make Trip Planning Easy
Day to day support and advice from our team of travel experts
Easy-to-view online tour quotation
Market-leading trip organiser portal, My Tour Manager
Free Resources and templates to help launch your trip
Email reminders to keep you on track
Free and completely personalised Travel App to access your information on the go
Locate My Trip designed to provide reassurance to parents and teachers
Risk Assessment advice so you can make an informed decision on every tour component
Teacher Inspection Visits
---