Latest Offers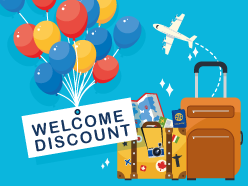 Welcome Discount for Every New Teacher
As a teacher/lecturer booking with us for the first time, you can SAVE £30pp on your next school/college trip to the USA and other long haul destinations and £10pp on UK and Europe destinations.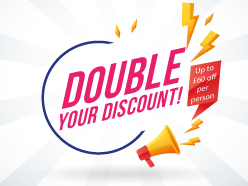 Double Your Discount for Feb 2020 Trips
Double from £30pp TO £60pp on US & Worldwide destinations
Double from £10pp TO £20pp on UK & European destinations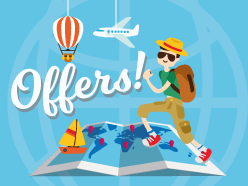 See All Offers
To view click here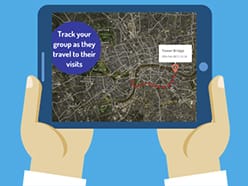 Locate My Trip Included in Every Tour
Locate My Trip is the easy, convenient way for your school to follow your group's location whilst on tour and, has been specifically designed to provide reassurance to both parents and teachers and is included as STANDARD in all our tours.
Tailor-made Trips to Stratford-upon-Avon
Stratford-upon-Avon is the the birthplace of William Shakespeare, and is unsurprisingly steeped in culture and history. Set in the beautiful rural Warwickshire countryside, on the banks of the river Avon, it is one of the most important tourist destinations in the UK.
School trips to Stratford upon Avon are an inspired choice because it gives students the chance to visit to the famous Swan Theatre, a modern theatre space based on the design of playhouses in Elizabethan England, as well as Shakespeare's Birthplace and Holy Trinity Church, his actual burial location.
Travel
Accommodation
Bespoke itinerary planning service
Free Place Ratios
Live Trip Tracking
Online trip organiser & Travel App
24/7 support whilst you are away
---
Reasons to Visit
Shakespeare Birthplace Museum
The half-timbered house where William Shakespeare was born in 1564 is Stratford's most cherished historic place. It is the most frequently visited of all the tourist places. Descendants of the dramatist lived there until the nineteenth century, and it has been a place of pilgrimage for over 250 years.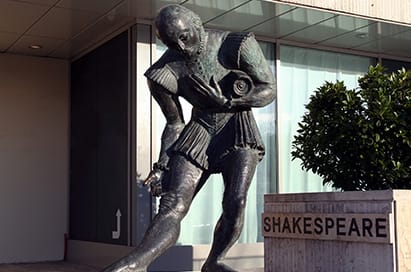 Take a guided walk through the town and hear the special stories about Stratford's most famous son, William Shakespeare and discover the places connected with his life and his family such as the Royal Shakespeare Theatre, the Shakespeare Centre, Shakespeare's birthplace, Nash's House and Hall's Croft.
The Bancroft Gardens are located on the River Avon adjacent to the Royal Shakespeare Theatre. The wide grass lawns and gardens offer a stunning view, and the backdrop of the river compliments this perfectly. The Bancroft Gardens also display the magnificent swan fountain, Gower memorial (featuring Shakespeare and four characters from his plays) an array of statues, flowers and seating areas.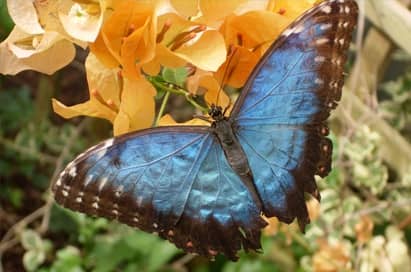 School trips to Stratford upon Avon also offer an opportunity to visit Europe's largest butterfly farm, home to many of the world's most beautiful butterflies, in an exotic environment of tropical blossom with splashing waterfalls and fish filled pools. See the amazing lifecycle of a butterfly in action in the Caterpillar Room, as well as some of the world's largest and most camouflaged caterpillars, cocoons and giant silk moths.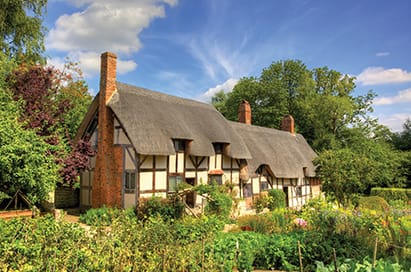 Anne Hathaway's Cottage & Gardens
Anne Hathaway's Cottage is situated one mile from Stratford-upon-Avon and offers a cultural wonder in that it is the childhood home of Shakespeare's wife. This thatched cottage is often described as the most romantic in England and is said to be the location of which Shakespeare courted his late wife. The cottage displays many rare family items including furniture and students can also enjoy a delightful Woodland Walk within its grounds.
---
We Make Trip Planning Easy
Day to day support and advice from our team of travel experts
Easy-to-view online tour quotation
Market-leading trip organiser portal, My Tour Manager
Free Resources and templates to help launch your trip
Email reminders to keep you on track
Free and completely personalised Travel App to access your information on the go
Locate My Trip designed to provide reassurance to parents and teachers
Risk Assessment advice so you can make an informed decision on every tour component
Teacher Inspection Visits
---