Latest Offers
Book by end 31st May and SAVE!
Book your School Trip to Europe before the end of May and save a further £10pp!
Tailor-made Trips to Lille
The city of Lille has a vast and rich history and is a popular destination for a school trip. The attractive centre is nestled around the Grand Place and is resplendent with classic French architecture, extensive art collections and is lined with cafes and restaurants with a Flemish atmosphere.
Lille also plays host to the oldest and largest Christmas Market in Northern France and is a great place for your students to experience the unique atmosphere of a European city at Christmas. With the convenience of Eurostar this modern continental city can be reached in less than 2 hours from London, making it ideal for a day trip or overnight stay.
Return Travel - Day Trip Only
Specialist Group Travel Insurance
Bespoke itinerary planning service
Free Place Ratios
Live Trip Tracking
Online trip organiser & Travel App
24/7 support whilst you are away
---
Reasons to Visit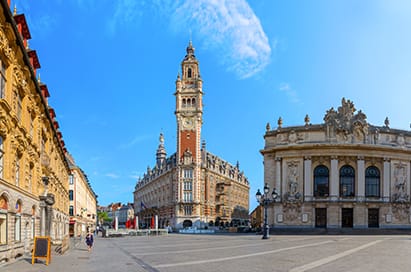 Guided Sightseeing Tour of Lille
A sightseeing tour of Lille will offer your group the opportunity to see the city's main attractions. A professional, experienced, English-speaking guide will give an insight into the history and culture of the city and will be able to answer any questions you may have.
A superb shopping centre that no visitor should miss. With nearly 200 shops, both big and small, you'll find a range of goods and services to satisfy any requirement. When you fancy a break from shopping, you'll be spoilt for choice, with 30 places to eat and drink.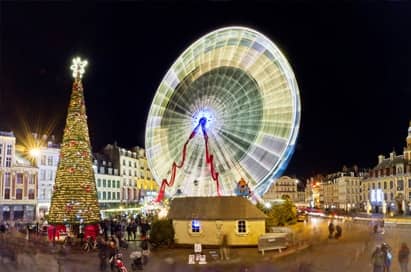 The Christmas Market in Lille is the largest and oldest in Northern France. It is a great choice for a day trip or overnight stay due to the Eurostar link which gets you to this winter wonderland in less than 2 hours. The festival is held in the Place Rihour in the towns centre with over 50 stalls offering a vast range of local products and original gifts. A Ferris Wheel turns on the main square, which is transformed into a winter wonderland, dominated by an 18-meter high Christmas tree.
Septentrion Foundation and Vert Blois Castle
The Vert Bois domain at Bondues stretches over 30 hectares. It maintains a cultural current through its temporary shows and the permanent exhibition of its works of art. The castle's 18th-century interiors constitute a real museum of decorative arts, with furniture of outstanding quality, taste and charm. The foundation, the park and castle can be seen throughout the year.
Science Museum and Planetarium
The forum aims to foster the pleasure of discovery in science and technology by setting them in the context of contemporary life. Science without tears through exhibition halls, a cabinet of curiosities, a planetarium and a section for the young.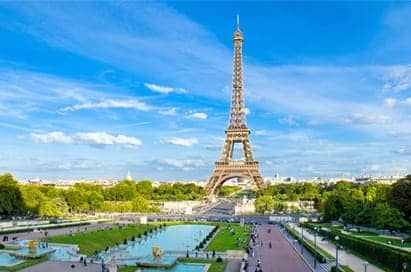 A sightseeing tour of Paris will offer the opportunity to see all Paris's main attractions including the Arc de Triomphe, The Louvre, Eiffel Tower, Champs Elysees, Sacre Coeur and Notre Dame. An experienced guide will give information on the history of the city and will be able to answer any questions you have.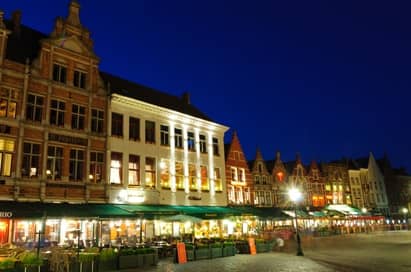 Bruges is a beautifully preserved medieval city. A major port until the 16th century, Bruges' outlet to the sea silted and trading ceased for 300 years. This extended hibernation period has meant that the city's historical centre has remained unchanged for centuries. Students can wander the maze of paved streets or take a canal trip to experience the delights of this lovely Flemish city.
---
We Make Trip Planning Easy
Day to day support and advice from our team of travel experts
Easy-to-view online tour quotation
Market-leading trip organiser portal, My Tour Manager
Free Resources and templates to help launch your trip
Email reminders to keep you on track
Free and completely personalised Travel App to access your information on the go
Locate My Trip designed to provide reassurance to parents and teachers
Risk Assessment advice so you can make an informed decision on every tour component
Teacher Inspection Visits
---