Latest Offers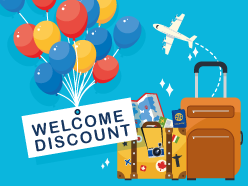 Welcome Discount for Every New Teacher
As a teacher/lecturer booking with us for the first time, you can SAVE £30pp on your next school/college trip to the USA and other long haul destinations and £10pp on UK and Europe destinations.
EXTRA! Double Your 'Welcome' Discount for February 2020 Trips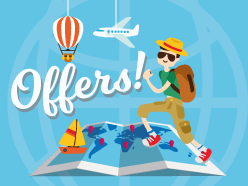 See All Offers
To view click here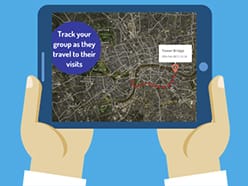 Locate My Trip Included in Every Tour
Locate My Trip is the easy, convenient way for your school to follow your group's location whilst on tour and, has been specifically designed to provide reassurance to both parents and teachers and is included as STANDARD in all our tours.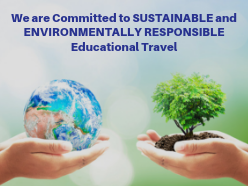 We Take Responsibility
For every school and college who take a trip with us, a Maya nut tree will be planted in Peru supporting reforestation and we pledge to offset an additional tonne of CO2 through the Brazilian Amazon deforestation project. Learn more here.
Spanish Language Trips to Andalucia
A school trip to the Andalucia region will both meet all your expectations of Spain as well as defy them. The home of the passionate flamenco, the dramatic bullfight, beautiful Moorish architecture and the majestic Sierra Nevada mountains; for many this region encapsulates the essence of Spain. All this lies only miles inland from the Costa del Sol, which in complete contrast is one of Europe's most developed holiday resorts.
A school trip to Andalucia has it all; whether you choose the coastal resorts with all their facilities or the charming inland towns as your base there is a diversity of attractions, and places to visit that will captivate your language group and capture the true essence of Spain.
Return Air Travel
3 nights Half Board Accommodation
Specialist Group Travel Insurance
Bespoke itinerary planning service
Free Place Ratios
Live Trip Tracking
Online trip organiser & Travel App
24/7 support whilst you are away
---
Places to Stay
Andalucia
This is a small sample of the available accommodation options. For expert advice on the most suitable accommodation to suit your group's specific needs speak to one of our expert Tour Consultants today.
---
Reasons to Visit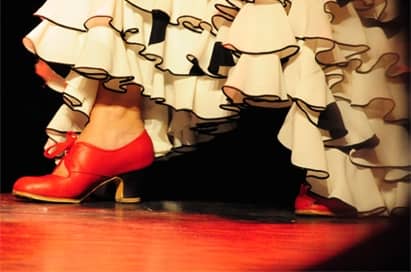 Flamenco is a passionate and seductive art form, a mysterious and misunderstood culture that has been burning in Andalucía for nearly five hundred years. The colourful polka-dot dresses, castanets, and mellow tones of the acoustic guitar have become emblematic of the region. Tickets to see this truly Spanish phenomena can be arranged in Seville, Cordoba or Granada.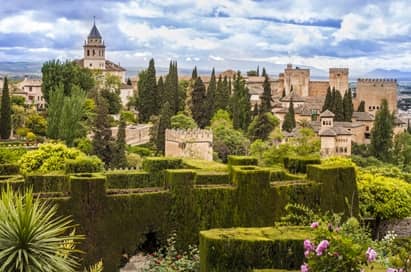 House of Federico Garcia Lorca (Granada)
Federico Garcia Lorca is undoubtedly the most important Spanish dramatist of the 20th century as well as being a talented musician, pianist and actor. Born in 1898 in the village of Fuente Vaqueros, his birthplace now houses a small, but beautifully laid-out museum. He was assassinated at the beginning of the Spanish Civil War in 1936.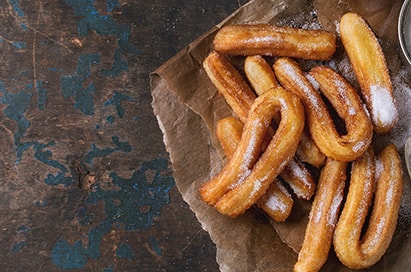 We have contacts with language schools in Andalucía who can offer a short course or programme, usually a minimum of 10 - 15 hours, which can be tailored to your requirements to really improve your students language skills.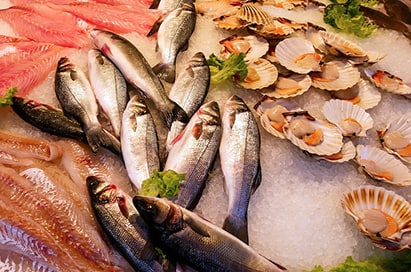 What better way to learn about local specialities and practice language skills at the same time than with an interactive tapas or paella lesson from a local chef at the Colegio Maravillas.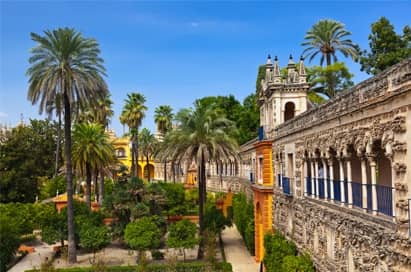 Plaza de Espana (Seville)
The stunning and fascinating Plaza de Espana is a huge semi-circular complex of buildings decorated in bright tiles representing each of the 40 regions of Spain. It was built for the 1929 Iberian American Exhibition. Wander around from 08h00-22h00 daily.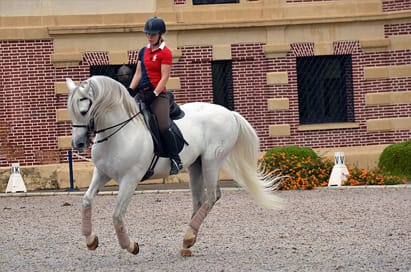 Royal School of Equestrian Art (Jerez)
The Royal Andalusian School of Equestrian Art Foundation in Jerez de la Frontera is known all over the world thanks to its show entitled "How the Andalusian Horses Dance", a unique exhibition of horsemanship.
---
We Make Trip Planning Easy
Day to day support and advice from our team of travel experts
Easy-to-view online tour quotation
Market-leading trip organiser portal, My Tour Manager
Free Resources and templates to help launch your trip
Email reminders to keep you on track
Free and completely personalised Travel App to access your information on the go
Locate My Trip designed to provide reassurance to parents and teachers
Risk Assessment advice so you can make an informed decision on every tour component
Teacher Inspection Visits
---
---
What You Say
Thoroughly enjoyed the trip, great range of visits. Paella group and flamenco was all delivered in Spanish which was excellent, and the students were able to follow most of it. They were both highlights of the trip.
George Stephenson High School
Particularly pleased with the Flamenco lesson - a real success, and the visit to the Olive Oil factory was great fun. I was most impressed by the service provided by EST throughout the booking and planning process. It was the most relaxing school trip I have ever been on because everything was organised and ran smoothly.
Guildford High School
Both consultants were fantastic and very patient with me as we dealt with the various problems of passports and name changes...(the itinerary) was exactly what I asked for - perfect.
Kineton High School
We had a great time, plus excellent weather. Visits were very educational and guides kept girls interested.
St Margarets School