Latest Offers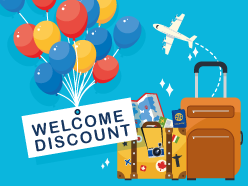 Welcome Discount for Every New Teacher
As a teacher/lecturer booking with us for the first time, you can SAVE £30pp on your next school/college trip to the USA and other long haul destinations and £10pp on UK and Europe destinations.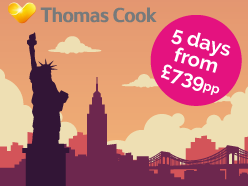 Our Exclusive Deal with Thomas Cook
Book with European Study Tours today to receive this exclusive offer with Thomas Cook from just £739pp.
Price includes 3 nights accommodation, insurance, flights and NYC airport transfers.
Start planning your next trip with us today!
Tailor-made Trips to Normandy
With its beautiful coastline and pretty seaside resorts, Normandy is a very popular destination for a school trip. From the Mont St Michel to the D-Day landing beaches and the Peace Museum in Caen, there are plently of excellent town and city excursions to keep your students busy.
Normandy is a melting-pot of people and languages, a cross-roads where cultures and ideas, artefacts and produce, have met and mingled, giving it a rich heritage of traditions, monuments and history.
The region is also famous for its gastronomy and there are a whole host of visits to local producers who make cheese, butter, cider and Calvados in the traditional manner.
Travel
Accommodation
Bespoke itinerary planning service
Free Place Ratios
Live Trip Tracking
Online trip organiser & Travel App
24/7 support whilst you are away
---
Reasons to Visit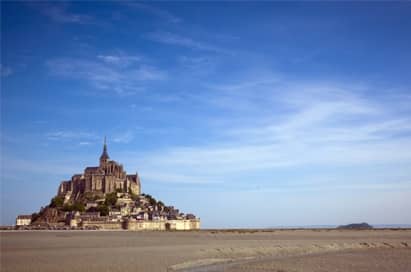 The island is at the very frontier of Normandy and Brittany, which for over a millennium has housed the abbey of Mont St Michel. Since the eleventh century new buildings have been added and the whole monument now forms probably most recognisable silhouettes in France after the Eiffel Tower. Access to the island is free and unrestricted.
Bayeux is most famous for its tapestry. A unique masterpiece in the world, the Bayeux Tapestry is actually embroidery, done in wool on linen canvas during the 11th century. 70m long and 50cm high, it recounts, simply but with a wealth of detail, how and why William the Conqueror achieved the conquest of England on 14 October 1066.
The biggest theme park in Normandy Festyland offers a recreational insight into Normandy's history, via a range of attractions. Explore the park's 4 worlds: Belle Epoque, Viking, Pirate and Medieval and travel back in time through Normandy's history on thirty or so thrilling and fun attractions for all ages.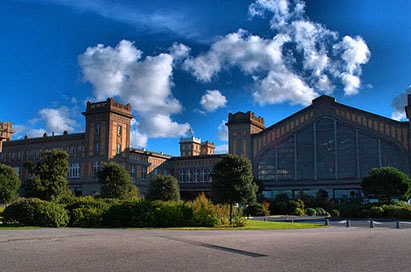 Visit the deepest aquarium in Europe, the largest submarine open to visitors in the world, sea depths exploration exhibition, virtual walking in to the depths adventure and the gallery of men and machines. Also the Titanic exhibition including photos, interactive videos and reconstruction of parts of the ship
---
We Make Trip Planning Easy
Day to day support and advice from our team of travel experts
Easy-to-view online tour quotation
Market-leading trip organiser portal, My Tour Manager
Free Resources and templates to help launch your trip
Email reminders to keep you on track
Free and completely personalised Travel App to access your information on the go
Locate My Trip designed to provide reassurance to parents and teachers
Risk Assessment advice so you can make an informed decision on every tour component
Teacher Inspection Visits
---