Latest Offers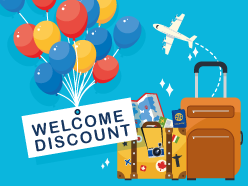 Welcome Discount for Every New Teacher
As a teacher/lecturer booking with us for the first time, you can SAVE £30pp on your next school/college trip to the USA and other long haul destinations and £10pp on UK and Europe destinations.
EXTRA! Double Your 'Welcome' Discount for February 2020 Trips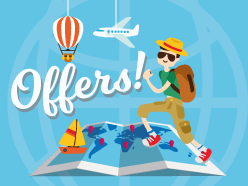 See All Offers
To view click here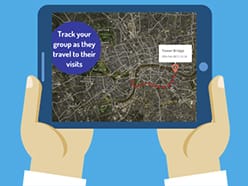 Locate My Trip Included in Every Tour
Locate My Trip is the easy, convenient way for your school to follow your group's location whilst on tour and, has been specifically designed to provide reassurance to both parents and teachers and is included as STANDARD in all our tours.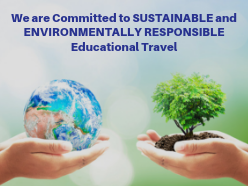 We Take Responsibility
For every school and college who take a trip with us, a Maya nut tree will be planted in Peru supporting reforestation and we pledge to offset an additional tonne of CO2 through the Brazilian Amazon deforestation project. Learn more here.
Politics Trips to Brussels
Brussels along with Strasbourg are Europe in a nutshell, multicultural and multilingual. Brussels is one of the world's most cosmopolitan cities, as well as one of Europe's most important political hubs being home to The European commission, NATO and The European Parliament's Visitors Centre.
Curriculum Topics Key Stage 5
Politics of the European Union
International Politics
EU Political Issues and Institutions
Return coach travel (based on 40 passengers)
3 nights B&B accommodation
Specialist Group Travel Insurance
Bespoke itinerary planning service
Free Place Ratios
Live Trip Tracking
Online trip organiser & Travel App
24/7 support whilst you are away
---
Places to Stay
This is a small sample of the available accommodation options. For expert advice on the most suitable accommodation to suit your group's specific needs speak to one of our expert Tour Consultants today.
---
Reasons to Visit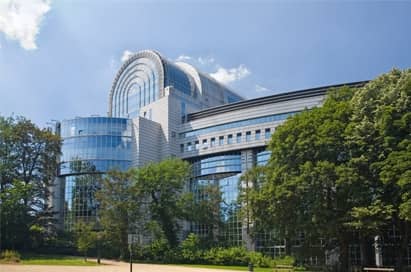 Council of the European Union
The Council of the European Union, usually known as the Council of Ministers has no equivalent anywhere in the world. Here, the Member States legislate for the Union, set its political objectives, coordinate their national policies and resolve differences between themselves and other institutions. Visits must be booked directly by the school.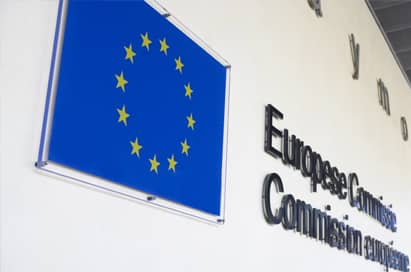 The European Commission is made up of twenty seven members and is at the heart of the European Union's policy making process. The commissions role is to ensure EU law is properly applied by individuals, national authorities and other EU institutions. Visits to the European Commission must be booked directly, please contact us for contact details.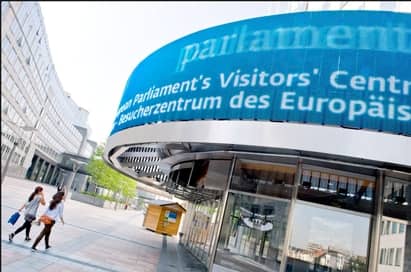 Experience the European Parliament as never before at the European Parliament's Visitors Centre, Parlamentarium. Dynamic, interactive multimedia displays guide visitors through the journey of European integration and the impact this has on our everyday lives.
Taking place at the Parlamentarium, students can step into the shoes of a Member of the European Parliament and take a fast-track course on how Europe's democratically elected body works. Students will need to negotiate and compromise to build the future they want for Europe during these simulated sessions. This activity is aimed at secondary school pupils.
Supreme Headquarters Allied Power Europe (SHAPE)
Visit the Headquarters of Allied Command Operations (ACO), one of NATO's two strategic military commands. Located in Mons, it is possible to visit SHAPE where their public affairs team offer briefings on NATO and Allied Command Operations with Q&A sessions.
Waterloo Battlefield & Wellington Museum
Visit the site where Napoleon lost the battle against the allied troops commanded by Wellington and the Prussian Marshal Blucher in 1815. The museum is situated in the former stagecoach station where the Duke of Wellington stayed. You can still visit the Duke's bedroom and the office where he wrote his victory report.
The In Flanders Field Museum is an interactive museum which takes students through the events of the First World War. Students are given tickets which enable them, to follow the history of a soldier, civilian or nurse in the Salient to really illustrate the human experience of the war. Excellent educational resources/worksheets are available.
The Blegny mine is a heritage of Belgium's industrial past. An astonishing and educational experience discovering a strange and fascinating world.
---
We Make Trip Planning Easy
Day to day support and advice from our team of travel experts
Easy-to-view online tour quotation
Market-leading trip organiser portal, My Tour Manager
Free Resources and templates to help launch your trip
Email reminders to keep you on track
Free and completely personalised Travel App to access your information on the go
Locate My Trip designed to provide reassurance to parents and teachers
Risk Assessment advice so you can make an informed decision on every tour component
Teacher Inspection Visits
---