Latest Offers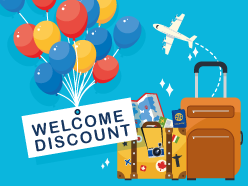 Welcome Discount for Every New Teacher
As a teacher/lecturer booking with us for the first time, you can SAVE £30pp on your next school/college trip to the USA and other long haul destinations and £10pp on UK and Europe destinations.
EXTRA! Double Your 'Welcome' Discount for February 2020 Trips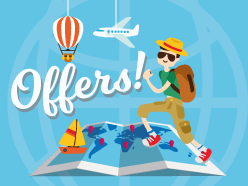 See All Offers
To view click here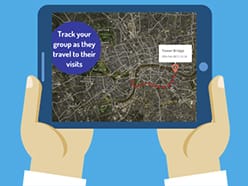 Locate My Trip Included in Every Tour
Locate My Trip is the easy, convenient way for your school to follow your group's location whilst on tour and, has been specifically designed to provide reassurance to both parents and teachers and is included as STANDARD in all our tours.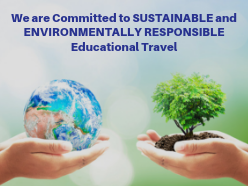 We Take Responsibility
For every school and college who take a trip with us, a Maya nut tree will be planted in Peru supporting reforestation and we pledge to offset an additional tonne of CO2 through the Brazilian Amazon deforestation project. Learn more here.
German Language Trips to Berlin
The story of Berlin has to be one of the most fascinating studies in 20th century history. In recent years the city has become a culturally diverse, dynamic, exciting and student-friendly capital at the forefront of European youth culture. Our range of visits and activities will allow your group to explore the city and develop their language skills among native speakers.
Curriculum Topics
Key Stage 4
Identity and culture
Local area, holiday and travel
Future aspirations, study and work
Key Stage 5
Regional culture & heritage
The world around us
Popular itinerary
Our sample itinerary provides you with an idea of the visits you can cover during your trip. We can tailor-make an itinerary to support your specific learning outcomes.
Morning
Afternoon
Evening
1
Check in to UK airport for flight to Berlin
Arrive and transfer to your accommodation
Guided Walking Tour of Berlin
2
Guided Tour of the DDR Museum
Visit to the Story of Berlin
Bowling and evening meal
3
Visit to Berlin Wall Documentation Centre
Evening meal with free time at Potsdamer Platz
4
Transfer to Berlin airport for return flight
Arrive UK, onward travel to school
| | |
| --- | --- |
| Morning | Check in to UK airport for flight to Berlin |
| Afternoon | Arrive and transfer to your accommodation |
| Evening | Guided Walking Tour of Berlin |
| | |
| --- | --- |
| Morning | Guided Tour of the DDR Museum |
| Afternoon | Visit to the Story of Berlin |
| Evening | Bowling and evening meal |
Morning
Afternoon
Visit to Berlin Wall Documentation Centre
Evening
Evening meal with free time at Potsdamer Platz
Morning
Afternoon
Transfer to Berlin airport for return flight
Evening
Arrive UK, onward travel to school
Return Air Travel
3 nights B&B Accommodation
Specialist Group Travel Insurance
Bespoke itinerary planning service
Free Place Ratios
Live Trip Tracking
Online trip organiser & Travel App
24/7 support whilst you are away
---
Places to Stay
Berlin
This is a small sample of the available accommodation options. For expert advice on the most suitable accommodation to suit your group's specific needs speak to one of our expert Tour Consultants today.
---
Reasons to Visit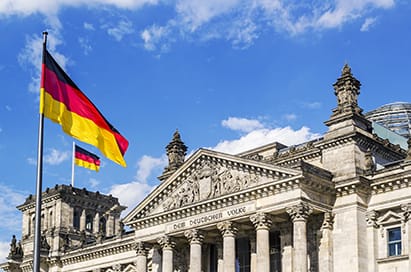 A great way to integrate with a native German speaker, lessons can be tailored to your requirements from a 45 minute session to 3 hours tuition. Students receive a certificate of achievement at the end.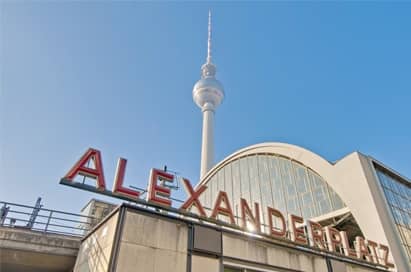 Familiarise yourself with the German language on a walking tour of the city. These can be themed to suit the topic of your choice and can be conducted entirely in native German or a mixture if required.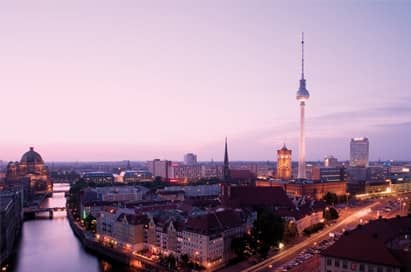 Discover Berlin 360°at the TV tower. From 203 and 207 metres high you can look out over the entire city with its large number of tourist attractions: you can see the Reichstag Parliament building, the Brandenburg Gate and the Main Railway Station from here, as well as the Olympic Stadium, Museum Island and Potsdam Square.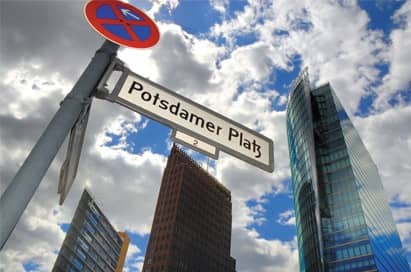 Once a dormant wasteland where the Berlin Wall stood, Potsdamer Platz is the new downtown centre of Berlin with city apartments, shopping, leisure and restaurant facilities. Not strictly a square, the area has both an American plaza feel provided by The Sony Centre and that of a tree-lined European capital, the result is a lively buzzing atmosphere your students will love.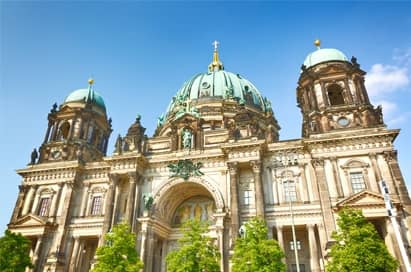 "Story of Berlin" Scavenger Hunt
Especially designed for school groups who want to explore independently, there is a workbook and questionnaire which students have to work on during their tour through the exhibition. These can be downloaded from their website in advance of your visit.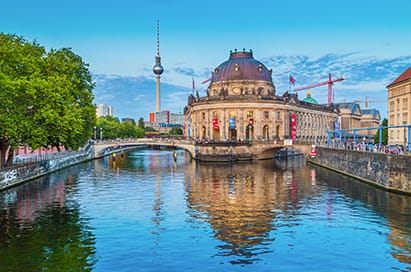 A cruise along the River Spree flows through old and new Berlin and is a great way to see the city from a different angle. The Historical Tour is a one hour round trip; highlights include Palace of Republic, Berlin Cathedral, Museum Island and the Reichstag.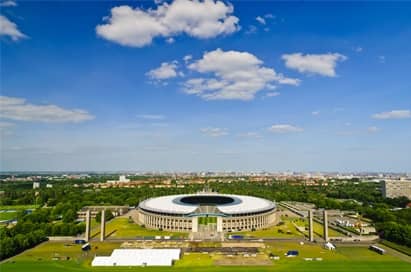 Tour of the Olympic Stadium
The site's conception is characteristic of the architecture of the Third Reich, and the Olympic Stadium remains typical of this style. Today, it hosts major events and concerts featuring international stars.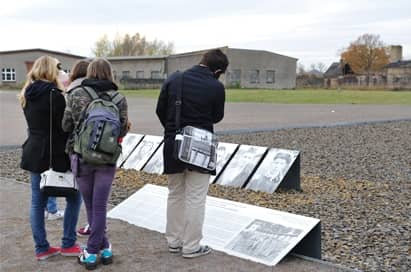 It is estimated that 30 - 35,000 victims died at Sachsenhausen. The parade ground stands before two remaining barrack blocks. One is now a museum and the other a memorial hall and cinema where a film about the history of the camp is shown hourly, on the hour.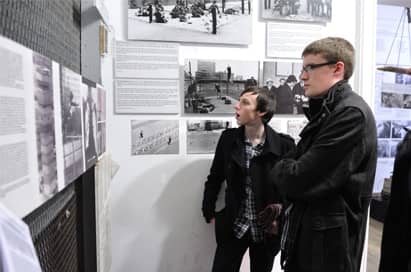 Wallmuseum Haus - Checkpoint Charlie
Checkpoint Charlie was the best known border-crossing of Cold War days. The spot remains a must see sight in Berlin with huge historical and emotional resonance. The Museum, contains the best documentation available on the many escape attempts from East to West. The original Checkpoint sign, a symbol of the division, is still exhibited here.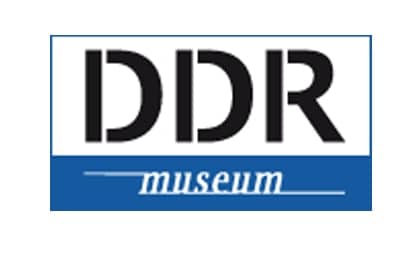 The DDR Museum is one of the most-visited museums in Berlin. It is the only museum which concentrates on everyday life in the DDR and one of the most interactive museums in the world. See, touch, feel and experience the actual conditions of Germany's Socialist past. Exhibits include a living room with the original GDR smell; apparently normal but bugged by the Stasi.
---
We Make Trip Planning Easy
Day to day support and advice from our team of travel experts
Easy-to-view online tour quotation
Market-leading trip organiser portal, My Tour Manager
Free Resources and templates to help launch your trip
Email reminders to keep you on track
Free and completely personalised Travel App to access your information on the go
Locate My Trip designed to provide reassurance to parents and teachers
Risk Assessment advice so you can make an informed decision on every tour component
Teacher Inspection Visits
---
---
What You Say
I liked how easy it was to gain entry to all the places that were arranged for us. The system worked well...Very good service overall. Would use (EST)again.
Bartholomew School
This was my first time organising such a trip. The fact that everything went so well is down to EST - Thank you!
Hellesdon High School
This is the 3rd trip to Berlin we have run with EST, and we have had even more positive feedback than usual from the students and their parents.
Queen Elizabeth II High School
The level of service received was exceptional. Thank you!
Longsands College
The entire team were amazing...I have organised school trips for years and this was fantastic.
Walbottle Campus Technology College​