Latest Offers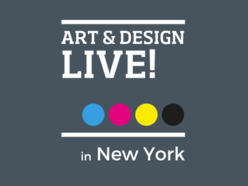 New York
Student Conference
& Event
Bring the curriculum to life and inspire your students future career in February 2020 at the prestigious MoMA, widely considered to be one of the most impressive and diverse Modern Art museums in the world. Find out more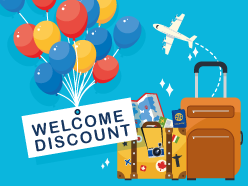 Welcome Discount for Every New Teacher
As a teacher/lecturer booking with us for the first time, you can SAVE £30pp on your next school/college trip to the USA and other long haul destinations and £10pp on UK and Europe destinations.
EXTRA! Double Your 'Welcome' Discount for February 2020 Trips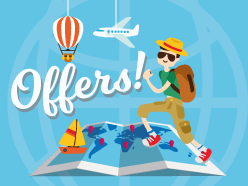 See All Offers
To view click here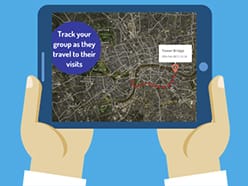 Locate My Trip Included in Every Tour
Locate My Trip is the easy, convenient way for your school to follow your group's location whilst on tour and, has been specifically designed to provide reassurance to both parents and teachers and is included as STANDARD in all our tours.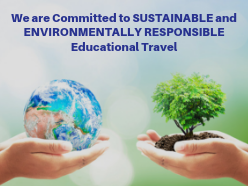 We Take Responsibility
For every school and college who take a trip with us, a Maya nut tree will be planted in Peru supporting reforestation and we pledge to offset an additional tonne of CO2 through the Brazilian Amazon deforestation project. Learn more here.
Art & Design Trips to Berlin
Berlin's vibrant gallery scene, top-class exhibitions, renowned art museums and edgy urban and street art scene make the city a mecca for lovers of all art forms. New museums are being established, historic buildings masterfully restored and collections are appearing under a new roof. Inspired by this outpouring of creativity, growing numbers of artists are arriving in the city from around the world, making it one of Europe's most exciting destinations.
Students of Art and Design cannot fail to be inspired here by visiting one of the cities established galleries or by soaking up the cosmopolitan atmosphere and admiring its cutting edge architecture, Berlin has it all...
Curriculum Topics Key Stage 4 & 5
Art, Craft and Design
Graphic Communication
Textile Design
Three Dimensional Design
Photography
Popular itinerary
Our sample itinerary provides you with an idea of the visits you can cover during your trip. We can tailor-make an itinerary to support your specific learning outcomes.
| | Morning | Afternoon | Evening |
| --- | --- | --- | --- |
| 1 | Check in to UK airport for flight to Berlin | Arrive and transfer to your accommodation | Visit to Reichstag Dome |
| 2 | Graffiti & Street Art Workshop | Visit to the Alte National Gallery | Bowling and evening meal |
| 3 | Visit to the Pergamon Museum | Visit to East Side Gallery | Evening meal |
| 4 | Visit to the TV Tower | Transfer to Berlin airport for return flight | Arrive UK, onward travel to school |
| | |
| --- | --- |
| Morning | Check in to UK airport for flight to Berlin |
| Afternoon | Arrive and transfer to your accommodation |
| Evening | Visit to Reichstag Dome |
| | |
| --- | --- |
| Morning | Graffiti & Street Art Workshop |
| Afternoon | Visit to the Alte National Gallery |
| Evening | Bowling and evening meal |
| | |
| --- | --- |
| Morning | Visit to the Pergamon Museum |
| Afternoon | Visit to East Side Gallery |
| Evening | Evening meal |
| | |
| --- | --- |
| Morning | Visit to the TV Tower |
| Afternoon | Transfer to Berlin airport for return flight |
| Evening | Arrive UK, onward travel to school |
Travel
Accommodation
Bespoke itinerary planning service
Free Place Ratios
Live Trip Tracking
Online trip organiser & Travel App
24/7 support whilst you are away
---
Places to Stay
Berlin
This is a small sample of the available accommodation options. For expert advice on the most suitable accommodation to suit your group's specific needs speak to one of our expert Tour Consultants today.
---
Reasons to Visit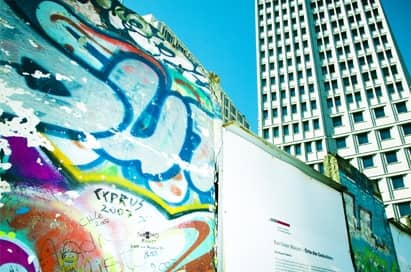 Graffiti & Street Tour & Workshop
Take to Berlin's streets and discover some of the latest and greatest examples of street art, graffiti and mural art in this famous capital of urban art. On your tour you'll take a detailed look at over 50 local and international artists on the streets and in the studios of local artists. Your guide will be a street artist and they will show you some of the best stencil art, throw ups, mural art, paste ups, tagging, adbusting, heaven spots, burners and installations, while teaching your students who is behind the art and what their motivations are.
You'll then get to take part in a workshop where you'll receive instructions on various street art and graffiti techniques from both local and international artists. Pupils will then get to make their very own piece to take home with them.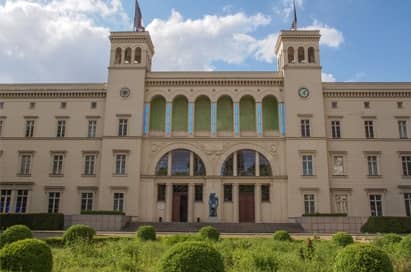 Hamburger Bahnhof (Museum of Contemporary Art)
This museum, housed in a former railway station, presides over a comprehensive collection of contemporary art. It has various temporary exhibits and retrospectives while the permanent exhibition comes from the Marx Collection. This includes works by Andy Warhol and many others.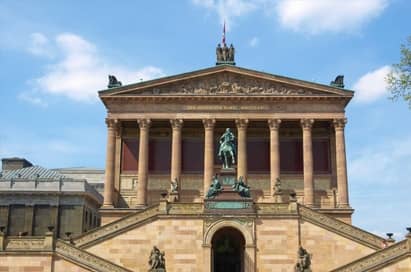 The Alte National Gallery
The Old National Gallery houses one of the largest collections of 19th century sculptures and paintings. Highlights of the Sculpture Collection include the famous "Two Princesses", a statue depicting Princesses Luise and Friederike. The exhibition also features impressionist masterpieces by Manet, Renoir, Cézanne and Rodin.
This museum bears the name of its founder Karl H. Brohan who donated his private collection to the city of Berlin on his 60th birthday. It specialises in Art Nouveau, Art Deco and Functionalism (1889-1939). The collection has two areas of primary interest: decorative arts and painting. It also houses a collection of porcelain as well as pieces of metal work.
One of the worlds largest archaelogical museums the Pergamon should not be missed. One of the museum's highlights is the stunning original frieze of the Pergamon Altar depicting the epic battle between the gods and giants, which is one of the greatest artistic legacies of classical antiquity.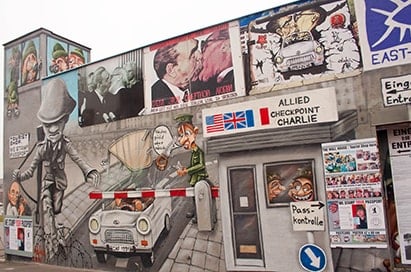 Painted in 1990, it is the longest surviving stretch of the Berlin Wall at 1.3km long. Approximately 106 paintings by artists from all over the world cover the east side of this memorial for freedom and make it the largest open air gallery in the world.
Museum of Decorative Arts
The museum contains a collection of European arts and crafts from the Middle Ages until the present day: silk material and costumes, tapestries, room panelling and furniture, glass, enamel, and porcelain receptacles as well as gold and silversmith work.
The Käthe Kollwitz Museum, which opened in 1986, presents the work of Käthe Kollwitz on four stories. Käthe Kollwitz was born in Königsberg in 1867 and died in Moritzburg near Dresden in 1945 after living and working in Berlin for more than 50 years.
Museum of Prints and Drawings
It is recognised as one of the world's finest collections of graphic art with 110,000 drawings and about 550,000 prints, including works by great artists ranging from Botticelli and Dürer to Picasso and Beuys.
German Museum of Technology
The Deutsches Technikmuseum is a museum of science and technology and is the place to find out about the history and science behind the appliances and things we use every day. The museum presents a broad spectrum of old and new technology including art & design topics; Film Technology, Photo Technology, Paper Technology, Writing & Printing, Textile Work.
---
We Make Trip Planning Easy
Day to day support and advice from our team of travel experts
Easy-to-view online tour quotation
Market-leading trip organiser portal, My Tour Manager
Free Resources and templates to help launch your trip
Email reminders to keep you on track
Free and completely personalised Travel App to access your information on the go
Locate My Trip designed to provide reassurance to parents and teachers
Risk Assessment advice so you can make an informed decision on every tour component
Teacher Inspection Visits
---
---
What You Say
The Alternative Berlin street art/graffiti experience was outstanding and the best experience for both staff and students.
Iceni Academy
This was my first time organising such a trip. The fact that everything went so well is down to EST - Thank you!
Hellesdon High School
This is the 3rd trip to Berlin we have run with EST, and we have had even more positive feedback than usual from the students and their parents
Queen Elizabeth II High School
The level of service received was exceptional. Thank you!
Longsands College
The entire team were amazing...I have organised school trips for years and this was fantastic.
Walbottle Campus Technology College​