Latest Offers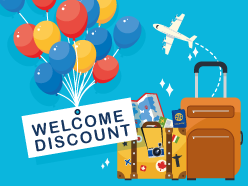 Welcome Discount for Every New Teacher
As a teacher/lecturer booking with us for the first time, you can SAVE £30pp on your next school/college trip to the USA and other long haul destinations and £10pp on UK and Europe destinations.
EXTRA! Double Your 'Welcome' Discount for February 2020 Trips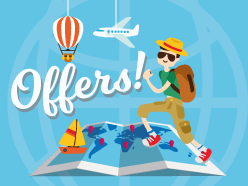 See All Offers
To view click here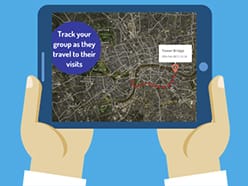 Locate My Trip Included in Every Tour
Locate My Trip is the easy, convenient way for your school to follow your group's location whilst on tour and, has been specifically designed to provide reassurance to both parents and teachers and is included as STANDARD in all our tours.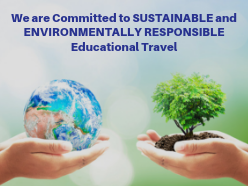 We Take Responsibility
For every school and college who take a trip with us, a Maya nut tree will be planted in Peru supporting reforestation and we pledge to offset an additional tonne of CO2 through the Brazilian Amazon deforestation project. Learn more here.
Religious Studies Trips to London
London is one of the most culturally diverse cities in the world and as a result is a city where a number of different religions are practised daily. A visit to the capital presents your students with a unique opportunity to find out about religious practices, places of worship and gain a greater insight into the history and teachings of the different religions and theologies.
Religious buildings make up some of the city's most recognisable landmarks, probably the most famous is St Paul's Cathedral which runs curriculum linked workshops in RE and philosophy. London is also home to the largest Hindu templeoutside India at Neasden, and the London Central Mosque houses an exhibition, the first of its kind in the UK, which provides visitors with a visual journey through the Islamic faith.
Popular itinerary
Our sample itinerary provides you with an idea of the visits you can cover during your trip. We can tailor-make an itinerary to support your specific learning outcomes.
| | Morning | Afternoon | Evening |
| --- | --- | --- | --- |
| 1 | Group Rail travel to London, drop bags at your accommodation | Take part in a workshop at St Paul's Cathedral | Dinner and trip on the London Eye |
| 2 | Visit the Holocaust Exhibition at Imperial War Museum | Visit the Neasden Temple | Return Group Rail Travel |
| | |
| --- | --- |
| Morning | Group Rail travel to London, drop bags at your accommodation |
| Afternoon | Take part in a workshop at St Paul's Cathedral |
| Evening | Dinner and trip on the London Eye |
| | |
| --- | --- |
| Morning | Visit the Holocaust Exhibition at Imperial War Museum |
| Afternoon | Visit the Neasden Temple |
| Evening | Return Group Rail Travel |
Return rail travel (based on the fare from Birmingham stations)
1 night B&B accommodation
Specialist group travel insurance
Bespoke itinerary planning service
Free place ratios
Locate My Trip - live trip tracking app
Online trip organiser & travel app
24/7 support whilst you are away
---
Places to Stay
London
This is a small sample of the available accommodation options. For expert advice on the most suitable accommodation to suit your group's specific needs speak to one of our expert Tour Consultants today.
---
Reasons to Visit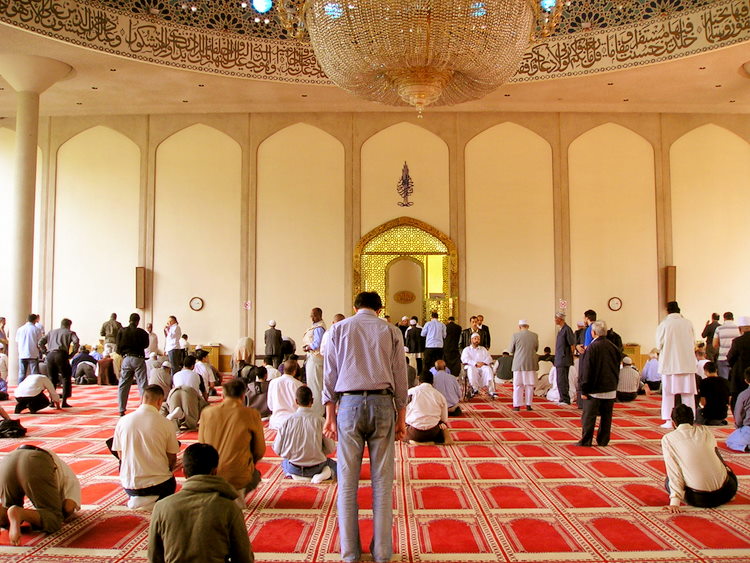 London Central Mosque & Islamic Cultural Centre
The tour will involve taking all the visitors to their Exhibition Centre where they have a plethora of topics for students and staff to engage with.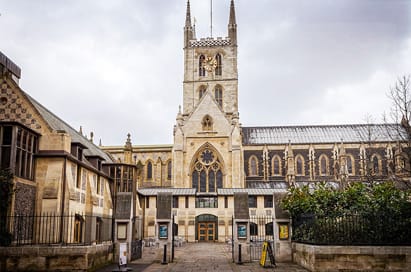 Southwark Cathedral Workshops
Southwark Cathedral Education Centre aims to bring learning to life. Using the Cathedral as an inspirational resource, they provide curriculum-linked trails and workshops for key stage 3-5 that are exciting, engaging and experiential.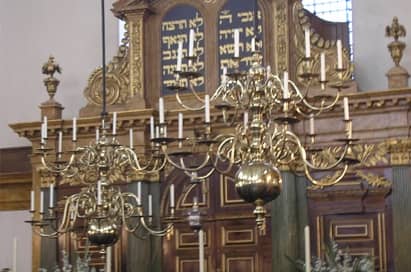 Visit the oldest and most splendid synagogue in Great Britain. See its architectural significance and take a look inside to see the influence of the impressive sister synagogue in Amsterdam become obvious.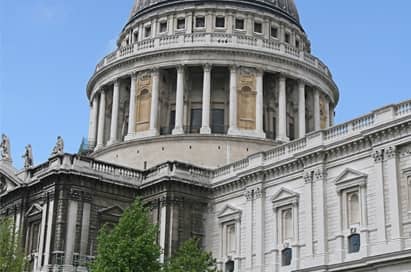 A guided visit encourages students to discover Christianity through Art & Design. It offers an interesting and inspiring opportunity to think about how beautiful objects and paintings can enhance sacred spaces and how they might help Christians to pray, worship and learn about the Bible.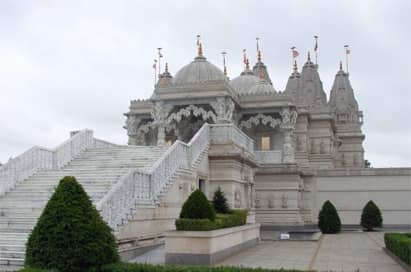 The Neasden Temple, also known as Shri Swaminarayan Mandir, is the largest Hindu temple outside India. It welcomes students of all faiths and none. The temple houses a fascinating exhibition, acting as a museum of Hinduism presented through appealing visual effects, paintings, tableux and traditional craft work.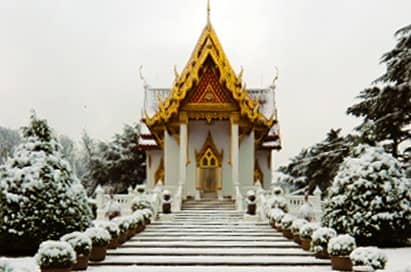 The Buddhapadipa Temple is a Buddhist monastery covering 4 acres and inlcudes an ornamental lake, a small grove, a flower garden and an orchad. The Uposatha or Shrine Hall of the temple is a holy place, which is the sacred house of all Buddhist activities and ceremonies such as Ordination. On the four interior walls are some masterpieces of typical Thai mural paintings to depict the Buddha's lifetime.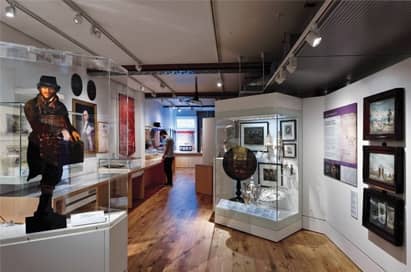 The Jewish Museum is an amazing resource for school groups. As well as inspiring a sense of discovery and creativity, their wide-ranging, cross-curricular workshops encourage students of all backgrounds and faiths to explore Jewish culture, heritage and faith as part of the wider story of Britain. They have an extensive programme of workshops grouped into four categories: Discovering Judaism, Exploring History, Investigating the Holocaust and Revealing Arts.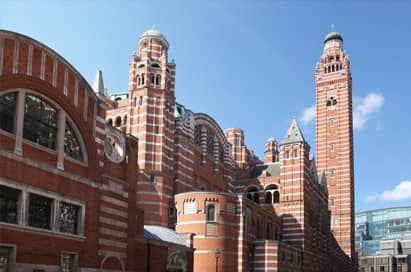 Visitors of every faith and none are welcome to cross the threshold of this holy place to sense the presence of God.
---
We Make Trip Planning Easy
Day to day support and advice from our team of travel experts
Easy-to-view online tour quotation
Market-leading trip organiser portal, My Tour Manager
Free Resources and templates to help launch your trip
Email reminders to keep you on track
Free and completely personalised Travel App to access your information on the go
Locate My Trip designed to provide reassurance to parents and teachers
Risk Assessment advice so you can make an informed decision on every tour component
Teacher Inspection Visits
---
---
What you say
Once again delighted with the service we have received from beginning to end with EST.
Queen Elizabeths Grammar School
I will continue to use EST as each year our annual London trip gets better and better.
Kings Leadership Academy
An excellent trip which was thoroughly enjoyed by staff and students. I received great support throughout.
Sir John Deanes College
This was my second journey via European Study tours and I would highly recommend the company to anyone bringing groups to London.
Pianca School