Latest Offers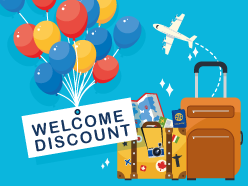 Welcome Discount for Every New Teacher
As a teacher/lecturer booking with us for the first time, you can SAVE £30pp on your next school/college trip to the USA and other long haul destinations and £10pp on UK and Europe destinations.
EXTRA! Double Your 'Welcome' Discount for February 2020 Trips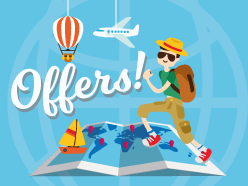 See All Offers
To view click here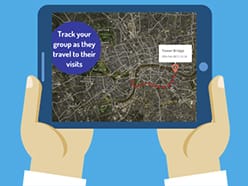 Locate My Trip Included in Every Tour
Locate My Trip is the easy, convenient way for your school to follow your group's location whilst on tour and, has been specifically designed to provide reassurance to both parents and teachers and is included as STANDARD in all our tours.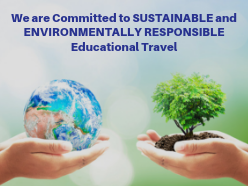 We Take Responsibility
For every school and college who take a trip with us, a Maya nut tree will be planted in Peru supporting reforestation and we pledge to offset an additional tonne of CO2 through the Brazilian Amazon deforestation project. Learn more here.
Food Technology Trips to Brussels
The hospitality and catering industry is a dynamic industry in Belgium. Large numbers of firms use the region as a base for production, processing, packaging and operations. Recent major firms include Tropicana, HJ Heinze, Yakult and Procter & Gamble. Belgium has become renowned for the fine chocolates and gourmet beers they produce and export around the world.
Return Coach Travel
3 nights B&B Accommodation
Specialist Group Travel Insurance
Bespoke itinerary planning service
Free Place Ratios
Live Trip Tracking
Online trip organiser & Travel App
24/7 support whilst you are away
---
Places to Stay
This is a small sample of the available accommodation options. For expert advice on the most suitable accommodation to suit your group's specific needs speak to one of our expert Tour Consultants today.
---
Reasons to Visit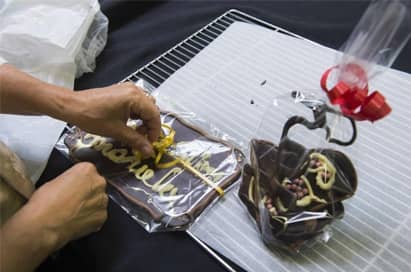 An excellent tour which includes an explanation on the origin of chocolate and the chocolate making process. The group will then be able to see the production in action. To finish the tour all students will be able to sample the finished product and buy the products in the shop. New for 2010 will be the possibility of adding a workshop to the end of the tour where students can participate in making their own chocolate products. Please contact us for more details and prices.
Visits can be arranged to In Bev breweries, including the home of the famous Stella Artois brand in Leuven. In Bev has a portfolio of more than 200 brands, including ®, Stella Artois®, Brahma ® and Beck's ®, its three global flagship brands. In Bev employ nearly 77,000 people, and run operations in 32 countries across the Americas, Europe and Asia Pacific. The visit consists of a guided tour to the brewing hall, the filtration and filling plant and an opportunity to taste Stella Artois.
The auction is the largest fruit and vegetable cooperation in Europe and handles up to 3,000 tons of vergetables per sale day. The experienced guide will talk about the history of the world of auctions, and more particulary about the auction of Mechelen. They will teach you the system of auctions and will lead you through the route of the vegetables – from the market gardener to your local supermarket, and will let you personally witness the sales activity with the auction clock.
---
We Make Trip Planning Easy
Day to day support and advice from our team of travel experts
Easy-to-view online tour quotation
Market-leading trip organiser portal, My Tour Manager
Free Resources and templates to help launch your trip
Email reminders to keep you on track
Free and completely personalised Travel App to access your information on the go
Locate My Trip designed to provide reassurance to parents and teachers
Risk Assessment advice so you can make an informed decision on every tour component
Teacher Inspection Visits
---