Latest Offers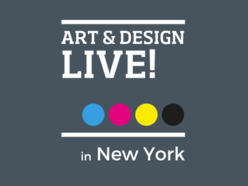 New York
Student Conference
& Event
Bring the curriculum to life and inspire your students future career in February 2020 at the prestigious MoMA, widely considered to be one of the most impressive and diverse Modern Art museums in the world. Find out more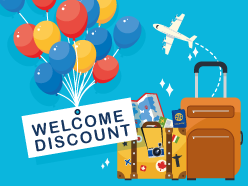 Welcome Discount for Every New Teacher
As a teacher/lecturer booking with us for the first time, you can SAVE £30pp on your next school/college trip to the USA and other long haul destinations and £10pp on UK and Europe destinations.
EXTRA! Double Your 'Welcome' Discount for February 2020 Trips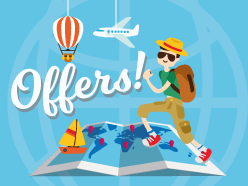 See All Offers
To view click here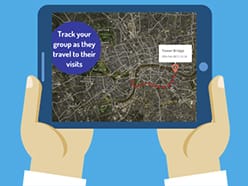 Locate My Trip Included in Every Tour
Locate My Trip is the easy, convenient way for your school to follow your group's location whilst on tour and, has been specifically designed to provide reassurance to both parents and teachers and is included as STANDARD in all our tours.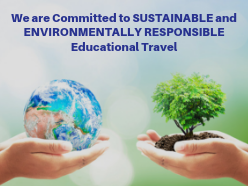 We Take Responsibility
For every school and college who take a trip with us, a Maya nut tree will be planted in Peru supporting reforestation and we pledge to offset an additional tonne of CO2 through the Brazilian Amazon deforestation project. Learn more here.
Art & Design Trips to Florence
The glory of Florence is rooted in its past. Florence is rich with formidable galleries, treasure-crammed churches, sculptures, paintings and architecture, all of which attest to its artistic and cultural past.
The Medici dynasty sponsored philosophers and artists such as Botticelli, da Vinci and Michelangelo, making this compact city an ideal choice for school trips, especially for groups wanting to explore some of the great art treasures of the world.
Curriculum Topics Key Stage 4 & 5
Art, Craft and Design
Graphic Communication
Textile Design
Three Dimensional Design
Photography
Popular itinerary
Our sample itinerary provides you with an idea of the visits you can cover during your trip. We can tailor-make an itinerary to support your specific learning outcomes.
Morning
Afternoon
Evening
1
Depart UK airport for flight to Pisa
Transfer to Florence with a stop at Leaning Tower on route
Free time exploring the city and evening meal
2
Visit to Galleria dell'Academia
Visit to the Uffizi
Evening meal
3
Day trip by coach to Siena and San Gimignano
Return to Florence for evening meal
4
Visit to Boboli Gardens
Transfer to airport for return flight
| | |
| --- | --- |
| Morning | Depart UK airport for flight to Pisa |
| Afternoon | Transfer to Florence with a stop at Leaning Tower on route |
| Evening | Free time exploring the city and evening meal |
| | |
| --- | --- |
| Morning | Visit to Galleria dell'Academia |
| Afternoon | Visit to the Uffizi |
| Evening | Evening meal |
Morning
Day trip by coach to Siena and San Gimignano
Afternoon
Evening
Return to Florence for evening meal
Morning
Visit to Boboli Gardens
Afternoon
Transfer to airport for return flight
Evening
Return air travel
3 nights B&B accommodation
Return airport transfers
Bespoke itinerary planning service
Free Place Ratios
Live Trip Tracking
Online trip organiser & Travel App
24/7 support whilst you are away
---
Places to Stay
Tuscany
This is a small sample of the available accommodation options. For expert advice on the most suitable accommodation to suit your group's specific needs speak to one of our expert Tour Consultants today.
---
Reasons to Visit
The Accademia di Belle Arti was Europe's first school of drawing. The Academy Gallery houses works of Italian sculptors like Michelangelo (main gallery), including the original David.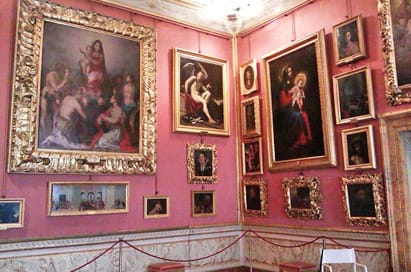 An impressive collection of compromising works by Raphael, Titian, Correggio, Rubens, Pietro da Cortona and other Italian and European masters of the Renaissance and Baroque periods.
The gallery's wonderful collection is arranged to illustrate the evolving story of Florentine art. Some of the most famous pieces are in rooms 7-18; they include Botticelli's Birth of Venus, Titian's Venus of Urbino, Michelangelo's Holy Family and Piero della Francesca's Duke & Duchess of Urbino.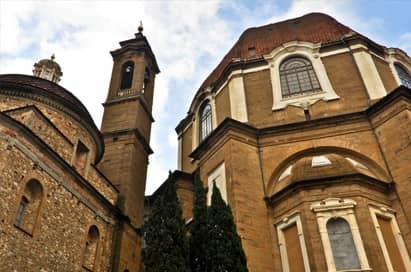 Cappelle Medici is a dome of colored marble. Marble tombs of the Medici family anchored high on the hexagonal dome walls carry the Medici coat of arms. Decorative inlaid semiprecious stones are cut to such precision that seams are nearly invisible to the naked eye.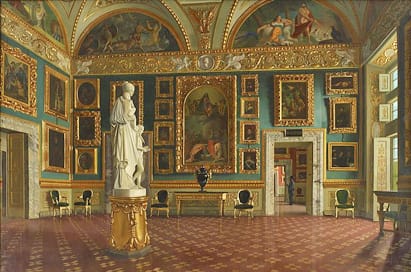 Modern Art Museum (Palazzo Pitti)
Situated on the top floor of the Pitti Palace , the museum consists of 30 rooms which were once royal apartments. The varied collection, comprises works which were donated by private collectors, once belonged to grand dukes and also paintings brought by the state, has everything from neo-classical to early 20th century art.
The remarkable Duomo, of Santa Maria del Fiore, with its pink, white and green marble façade and characteristic dome, dominates the city's skyline. The building took almost two centuries to build (and even then the façade wasn't completed until the 19th century), and is the fourth-largest cathedral in the world. It also houses the crypt of Santa Reparata.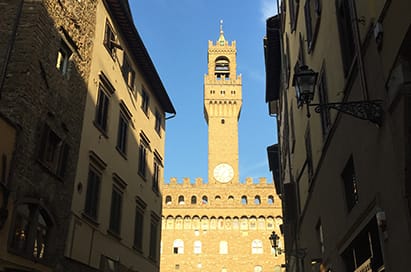 Palazzo Vecchio, a monument of exceptional artistic and historic importance, has been the city's political center over the centuries. The building was erected as the seat of the Priors of the Guilds, probably according to the plans of Arnolfo di Cambio (XIII-XIV centuries).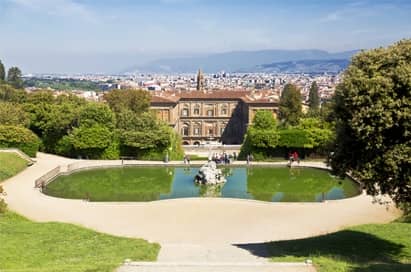 When the Medici bought the Palazzo Pitti in 1549 they also acquired large pieces of land behind the Palace, some of it previously owned by the Bogoli family. Tribolo designed the garden in 1549, containing antique and Renaissance statues, fountains and other Mannerist embellishments.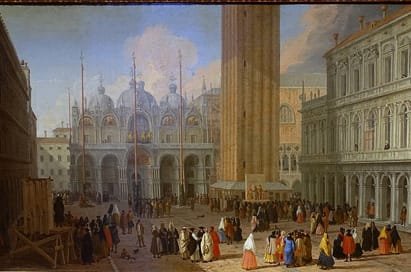 Opened to the public in 1869, this museum houses the largest collection of sacred art in Florence including a sweeping fresco by Giovanni Antonio Sogliani and a superb collection of works by Mariotto Albertinelli.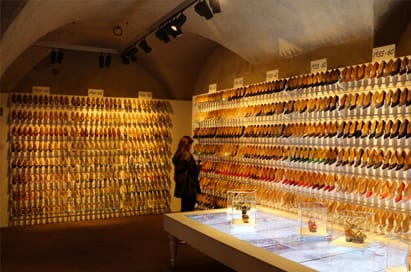 Salvatore Ferragamo Museum
The museum was established in 1995 and located in Palazzo Ferroni. Together with famous fabrics collections and drawings, it is possible to see a collection of 10,000 pairs of shoes designed by this famous Italian stylist from 1920- 1960.
---
We Make Trip Planning Easy
Day to day support and advice from our team of travel experts
Easy-to-view online tour quotation
Market-leading trip organiser portal, My Tour Manager
Free Resources and templates to help launch your trip
Email reminders to keep you on track
Free and completely personalised Travel App to access your information on the go
Locate My Trip designed to provide reassurance to parents and teachers
Risk Assessment advice so you can make an informed decision on every tour component
Teacher Inspection Visits
---