Latest Offers
Book by the 31st May 2019 and SAVE!
Book your trip to the USA before the end of May and save a further £30pp off your tour!
Locate My Trip Included in Every Tour!
Live trip tracking allows parents and staff at school to locate your group whilst on tour and keep up to date with any changes to your travel plans as tehy happen, giving them reassurance and peace of mind.
Tailor-made Trips to Los Angeles
School trips to the Los Angeles are simply unforgettable. The glittering city offers diversity, glamour and a sprinkling of movie magic that cannot fail to impress.
Students of film and performing arts will learn so much about their craft in the back- lots, theatres and studios of Los Angeles as well as find their favourite stars on the Hollywood Walk of Fame.
For geographers the region offers amazing biodiversity from arid deserts, awesome canyons to waterfalls and giant sequoias. These physical wonders provide amazing opportunities for field study while the cities, which battle drought and the threat of earthquake daily, demonstrate mans triumph over the elements better than almost anywhere else in the world.
Travel
Accommodation
Specialist Group Travel Insurance
Bespoke itinerary planning service
Free Place Ratios
Live Trip Tracking
Online trip organiser & Travel App
24/7 support whilst you are away
---
Reasons to Visit
The Hollywood Walk of Fame comprises more than 2,500 stars embedded in the sidewalks along 15 blocks of Hollywood Boulevard and 3 blocks of Vine Street in Hollywood. The stars are permanent public monuments to achievement in the entertainment industry, bearing the names of actors, musicians, directors, producers, musical and theatrical groups, fictional characters, and others.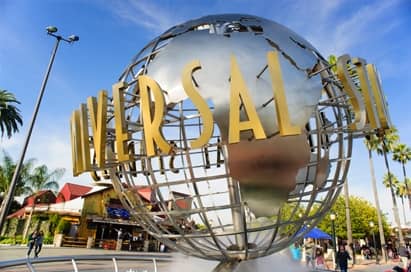 Day Trip to Universal Studios
Find a full day of action-packed entertainment all in one place: Universal Studios Hollywood. With thrilling park rides and shows, a real working movie studio and L.A's best shops, restaurants and all-new cinemas at CityWalk, Universal Studios Hollywood is a unique experience that's fun for students and group leaders alike.
The Chinese Theatre in Hollywood is the most famous movie theatre in the world. Millions of visitors flock here each year, most of them drawn by its legendary forecourt with its footprints of the stars. Yet the Chinese Theatre is also a fine place to see a movie in its own right, a spectacular movie palace with a unique history.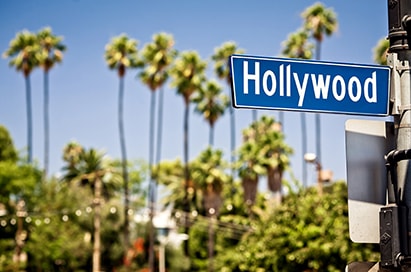 The Hollywood Museum has the most extensive collection of Hollywood memorabilia in the world. The museum is home to more than 10,000 authentic showbiz treasures – one of a kind costumes, props, photographs, scripts, stars' car collections and personal artefacts, posters, and vintage memorabilia. The museum also showcases the history of Hollywood and the Hollywood Walk of Fame.
See "Behind-the-scenes" of your favorite shows and movies at the world's busiest motion picture and television studio. Guests of the Warner Bros VIP Tour are offered a rare and intimate glimpse into real Hollywood at work. The tour takes you through back lot streets, sound stages, sets and craft shops. Walk on to the set of a hit television show, watch as Foley artists create sound effects for movies, see how sets are constructed, peruse over 10 million items in the prop department, see your favorite vehicles from film and television up close, and the list goes on.
---
We Make Trip Planning Easy
Day to day support and advice from our team of travel experts
Easy-to-view online tour quotation
Market-leading trip organiser portal, My Tour Manager
Free Resources and templates to help launch your trip
Email reminders to keep you on track
Free and completely personalised Travel App to access your information on the go
Locate My Trip designed to provide reassurance to parents and teachers
Risk Assessment advice so you can make an informed decision on every tour component
Teacher Inspection Visits
---