Latest Offers
Locate My Trip Included in Every Tour!
Live trip tracking allows parents and staff at school to locate your group whilst on tour and keep up to date with any changes to your travel plans as tehy happen, giving them reassurance and peace of mind.
Tailor-made Trips to Budapest
School trips to Budapest offer a unique experience and the significance of Budapest to Hungary cannot be overstated. As well as housing one fifth of the country's population, the nation's wealth, political power, cultural life and transport converges here in this beautiful capital city.
Lying either side of the river the city is a swath of sweeping bridges and palatial buildings earning it the title "Pearl of the Danube". Still less exposed to tourism than nearby Prague, school trips to Budapest offer an excellent opportunity to explore a city in an exciting stage of transition and is therefore an ideal destination for a school trip or educational tour.
Travel
Accommodation
Bespoke itinerary planning service
Free Place Ratios
Live Trip Tracking
Online trip organiser & Travel App
24/7 support whilst you are away
---
Reasons to Visit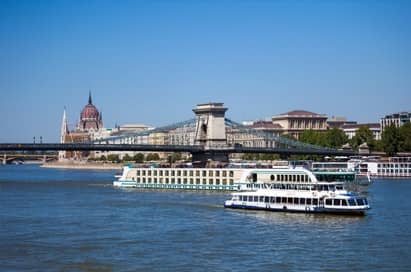 The Danube river both unites and divides Budapest and is where many of the cities sights are to be found all of them illuminated at night. A cruise along the Danube takes in many of these famous landmarks and includes dinner taken in the indoor restaurant (vegetarian meals must be pre-arranged).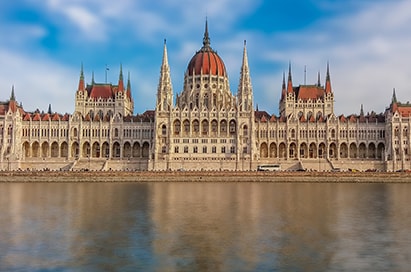 Day Trip to the Danube Bend
A day trip to this area is a combination of cultural highlights and spectacular scenery. Starting with a visit to Esztergom, the cities former capital famous for the country's largest Roman-catholic church, continuing to the ruins of Visegrád castle overlooking the famous Danube Bend. The final stop Szentendre, a picturesque artistic town by the riverside known for its innumerable churches and art galleries provides free time to wander the picturesque streets. Note: does not include entrance fees
Folklore evening with dinner, though not exactly a 'typical Hungarian evening', as it is often referred to, it's sure to create a terrific atmosphere. Dinner is accompanied by a gypsy orchestra followed by a spectacular folk-dance show, performed by 2 pairs of dancers. Dances are taken from real Hungarian folklore, with some Gypsy inserts.
Godollo Castle Empress Elizabeth's Summer Palace
Gödöllõ is the location of the Empress Elisabeth's summer residence. The palace, built in the 1740s is a fine example of the glory days of the Austro-Hungarian Monarchy. A visits takes the students around the carefully reconstructed rooms where the style and architecture as well as the background stories are relayed by an informative guide.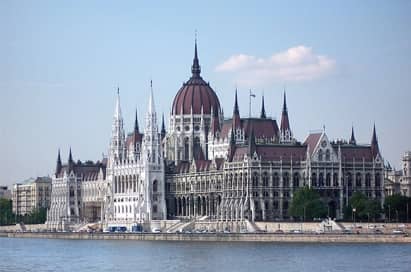 Sightseeing Tour of Budapest
A half-a-day sight-seeing tour that takes in the major sites of the city, by coach due to the distance between them. Stops include the Heroes' Square, the Castle Area, Gellért Hill, Fishermen's Bastion and the Matthias church. The tour (3.5 hours) terminates in the main shopping area just in time for lunch. Entrance fees not included.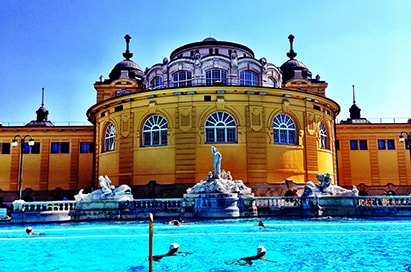 Budapest is Europe's largest spa town and the 120 or so thermal springs that gush up from the Buda limestone bedrock have long inspired a culture of bathing. Many of the Baths around the city were built around the turn of the 19th and 20th centuries in Ottoman and Art Nouveau styles respectively. The bathing habit has become very much a part of Budapest life, visits are possible to Gellért, Széchenyi, and Lukács to name only three.
---
We Make Trip Planning Easy
Day to day support and advice from our team of travel experts
Easy-to-view online tour quotation
Market-leading trip organiser portal, My Tour Manager
Free Resources and templates to help launch your trip
Email reminders to keep you on track
Free and completely personalised Travel App to access your information on the go
Locate My Trip designed to provide reassurance to parents and teachers
Risk Assessment advice so you can make an informed decision on every tour component
Teacher Inspection Visits
---