Latest Offers
Receive a FREE lunch at the Earl of Sandwich, Disneyland® Paris
For every student when you book your 2020 LIVE! Conference at Disneyland® Paris before the end of the summer term 2019.
Not available in conjunction with any other offer, excludes day trips, visit only, transport only, and accommodation only packages.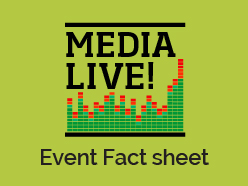 Media LIVE! Factsheet
Download your factsheet here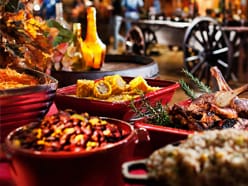 Pre-book meals at LIVE! & SAVE
Pre-book your meals to guarantee space for your group and save money with our discounted group rates. Choose from:
Planet Hollywood
Earl of Sandwich
Billy Bobs Tex-Mex Buffet
Hotel Cheyenne Buffet Meal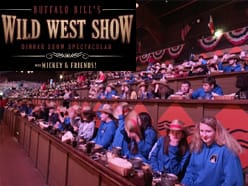 Buffalo Bills Wild West Show
See how the west was won Disneyland style at the Buffalo Bills Wild West Show. With food, a spectacular arena show and an appearance from Mickey himself this evening dinner show is not to be missed.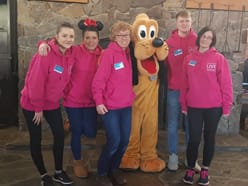 On-Site Support Throughout your Stay
Our LIVE! events team are there to support you throughout your stay.
Meet you on arrival & assist with hotel check-in
Be on-hand & provide assistance throughout the event
Host a teacher meet & greet with coffee & pastries
Register your students at the conference & take questions
Assist with check-out & departure
Media LIVE! Student Event
2nd March 2020 at Disneyland® Paris
Educational Media Studies Student Conference
Media LIVE! is a fantastic opportunity to bring the curriculum to life and show your students the many different paths a career in media could take. From Journalism to Film and from TV to New Media this event will inspire your students and allow them to see work from specialists in their field.
The three quality speakers cover the fundamentals of the Media Studies curriculum at KS4 and KS5, perfectly complementing classroom learning. Students can also get involved in this truly interactive event by submitting a competition entry to be showcased live to their fellow students on the day. The best entry is awarded a prize by our panel of expert judges.
Return travel by Coach, Eurostar or Air
2 nights bed & breakfast accommodation (additional nights available at a supplement)
Park Hopper Ticket
Attendance at the Media Live! Conference
Group Leader's conference pack
Group Travel Insurance
1:10 free place ratio for staff on a twin room basis
Services of the Events Team in Disneyland® Paris throughout your stay
---
Event Overview
Expert Speaker Presentations - Through their real life experiences our speakers will give students
the chance gain an understanding of the dynamic and changing relationships between media forms, products, media industries and audiences and the global nature of the media.

Q&A Session - interactive question and answer sessions lets your students ask the questions they want answers to and invaluable career insight and advice.
Media Award! - This is a key part of the event day and has previously been awarded by Mark Frith, Wayne Gravie and Jo Elvin to name a few. We provide the brief for your students to showcase their talent. Submit a piece of work prior to the event which will be shown at the conference and judged by our panel of speakers.
Events Team On-site Support Throughout Your Stay
Meet you on arrival & assist with hotel check-in
Be on-hand & provide assistance throughout the event
Host a teacher meet & greet with coffee & pastries
Register your students at the conference & take questions
Assist with check-out & departure
---
---
Previous Speakers Include: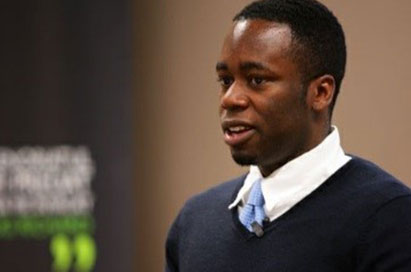 Andrew Davis is one of the UK's most prolific social media speakers, trainers and consultants. He cut his teeth at the frontier of the social media explosion by moderating the chatrooms for some of the biggest sensations of the millennium, such as Pop Idol, PlayStation and Friends Reunited. Andrew went on to be part of the founding team for the digital radio station BBC Radio 1Xtra, from here he cemented his place in the social media revolution by launching the UK marketing and content division for MySpace. Staying with MySpace as they gained and lost over 200 million profiles, Andrew knows what works and what doesn't in the super-fast world of digital communications.
With his experience in tow, he reached a turning point when he launched the Social Media Fundamentals Program, which was connected to GCSE English Course. This received international acclaim, improving creativity and literacy in borderline C/D students. It began Andrew's career as a consultant and trainer. This also created the opportunity for being the head digital consultant for the new Edexcel GCSE English subject: GCSE Digital Communication. Going on to train some of the UK's biggest brands in their social media strategy, Andrew has honed key skills that promote innovation, growth and convert social media users into business customers.
Andrew followed this up in 2008 by becoming the only person listed in both the prestigious Media Week Top '30 under 30' rundown of the most talented individuals in the UK and Broadcast magazine's 'Hot Shots' list of media insiders tipped for future success. Programmes For four years he sat on the Ofcom Advisory Committee, leaving this position in 2016. He now works as a freelance trainer delivering tailor made consultancy to big and small businesses on social media, marketing and building a brand.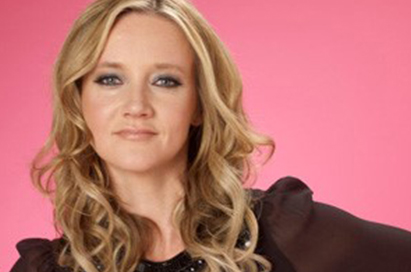 Kate Russell, Facilitator
Kate Russell has been writing about technology, gaming and the Internet since 1995 and currently appears weekly on BBC2 and BBC World News, reporting for technology programme Click. She is an experienced and adept technology speaker.
She got her first break on TV after being encouraged to apply for a job advertising for a "young & funky" female presenter who knew about videogames for a new show on Nickelodeon. Kate got the job and presented the show for three series, co-hosting with Mike McClean and an animated fish called Bert.
Kate was a regular expert on the sofa at ITV's Daybreak and various other TV and radio stations, she also writes columns for National Geographic Traveller magazine. Her first book 'Working the Cloud' and companion blog workingthecloud.biz was published in March.
In addition to her prolific writing and TV career Kate speaks regularly at technology events and conferences and in schools and Universities inspiring the next generation of female technologists. She is also gets involved in policy meetings that aim to shape the way the Internet is governed in the UK.
In 2013 she crowd funded more than 400% of her target to write a science fiction novel. She still finds time to run 6.5k three times a week and spends far too much time on Twitter advising people about the best web resources for their day-to-day needs.
Her website, KateRussell.co.uk won the 2015 UK Blog Awards for best individual digital and technology blog, and in June 2015 she was voted the 25th most influential woman in UK IT by Computer Weekly magazine.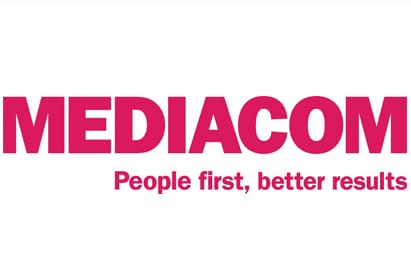 Karen Blackett - MediaCom
Karen is the former CEO and current Chairwoman of MediaCom - the largest media agency in the UK managing more than £1.2bn of advertising spend for firms like Sky, Tesco, GSK, Coca Cola, Audi, DFS and the Metropolitan Police. In the past year, MediaCom has been named agency of the year and Karen was awarded an OBE in the Queen's Honours list for services to the media industry.
She is a business leader and champion of diversity. In 2012, she launched the Apprenticeship Scheme for 18 to 24-year-olds to gain a NVQ in Marketing and Communications; the scheme is the first to be government-backed for any media agency in the UK. "With university fees so high, industry needs to be doing all it can to promote apprenticeships and to get talent," she says.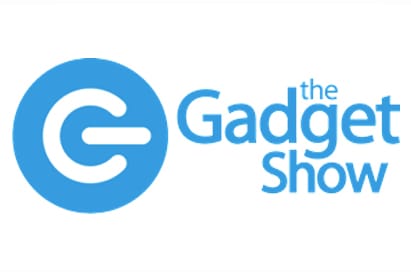 Georgie Barratt - The Gadget Show
Georgie Barrat is a humorous and energetic journalist/broadcaster. A regular tech writer for Marie Claire, Huffington Post and her own specialist site www.hash-tech.co.uk, Georgie is widely regarded as an authority in the field. She has presented alongside Matthew Wright on The Wright Stuff and she now occupies the role of host for London Live's breakfast chat show 'Wake Up London'.
Georgie cut her teeth learning the ins and outs of broadcasting from scripting and presenting to editing and producing after spending two years leading the video team of showbiz site www.entertainmentwise.com, where she caught up with everyone from Jude Law to One Direction racking in 2.7million views per month.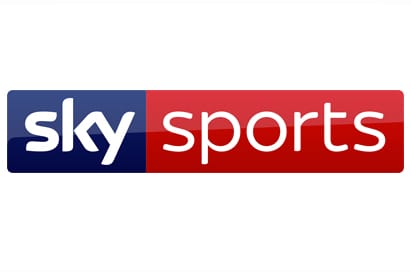 David Garrido- Sky Sports
Throughout David's career as a broadcaster he has reported from major sporting events including football World Cups, Champions League finals, Wimbledon and Formula 1 Grand Prix.
In 2003, he joined BBC Radio 1 to become the main daytime sports voice for Newsbeat. During his time at the BBC, David was also a regular reporter on Final Score and Football Focus, and presented on The Football League Show and Match of the Day.
A new challenge presented itself with Sky Sports News in 2011, and David became an integral part of the presenting team. Thriving on the unpredictable environment of 24-hour sports news, 'Transfer Deadline Day' is one of David's favourite working environments, requiring precise preparation, concentration, improvisation and a good sense of humour. David is an energetic force in the newsroom, always striving for stories to get to air.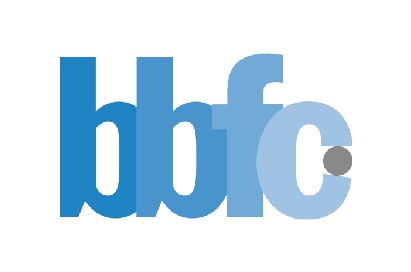 The British Board of Film Classification (BBFC) is an independent, non-governmental body which has classified cinema films since it was set up in 1912 and videos/ DVDs since the Video Recordings Act was passed in 1984.
Lucy Brett joined the BBFC as an Examiner in 2004, became Education Officer in 2010 and is now the Head of Education. She coordinates the BBFC education and outreach programme including education visits, creates online resources and runs a series of in house seminars. Prior to joining the BBFC, Lucy was a journalist for trade and consumer home entertainment magazines and a media studies teacher.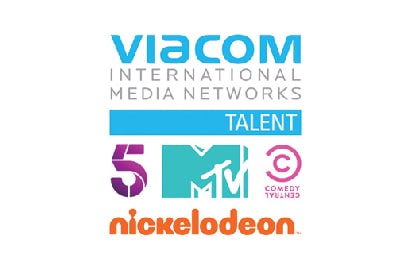 As Senior Vice President, Viacom International Media Networks, Cally Beaton is responsible for international programme and format distribution for MTV, VH1, Nickelodeon, Comedy Central, BET, CMT, TV Land and Paramount. She manages a multi-million-dollar budget and holds a seat on the VIMN Programming Council which assesses all potential programming across various genres including kids, music, factual and young people.
During her career she has worked with TV producers, distributors, broadcasters and other media organisations, making her knowledge of the media industry very broad. She is expert in communication in all its many forms, and a superb addition to our panel at Media Live!
---
Package Options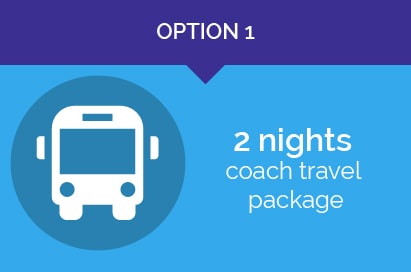 2 Night Coach Travel Package
Sunday to Tuesday
1 DAY PARK TICKET
Sunday: Morning departure for Disneyland® Paris, overnight at Disneyland® Paris
Monday: Live! Student Conference & Free time in the park. Overnight at Disneyland® Paris
Tuesday: Return coach travel.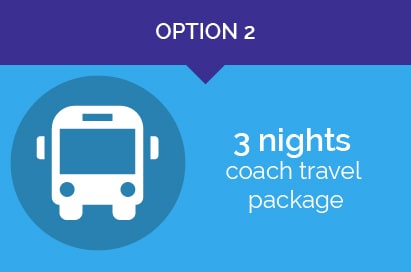 3 Night Coach Travel Package
Sunday to Wednesday
Sunday - Wednesday
2 DAY PARK TICKET
Sunday: Morning departure for Disneyland® Paris, overnight at Disneyland® Paris
Monday: Live! Student Conference & Free time in park. Overnight at Disneyland® Paris
Tuesday: Day trip to Paris. Overnight at Disneyland® Paris
Wednesday: Morning free in the Park. Return coach travel.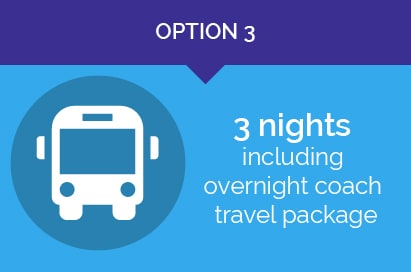 3 Nights Overnight Coach Travel Package
Saturday to Tuesday
2 DAY PARK TICKET
Saturday: Late evening departure. Night time channel crossing
Sunday: Morning arrival at Disneyland® Paris. Day free to use your Disneyland® Pass. Overnight at Disneyland® Paris
Monday: Live! Student Conference & Free time in park. Overnight at Disneyland® Paris.
Tuesday: Return coach travel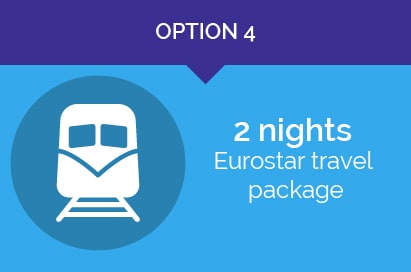 2 Night Eurostar Travel Package Sunday to Tuesday
2 DAY PARK TICKET
Sunday: Afternoon departure from St Pancras International. Overnight at Disneyland® Paris.
Monday: Live! Student Conference & Free time in Park. Overnight at Disneyland® Paris.
Tuesday: Free time to use your Disneyland® Pass. Early afternoon departure. Arrive back in London early evening.
---
Meet Your Learning Objectives:
Media Representation and Media Audiences
Understanding the meaning behind the content
How audiences respond to and interpret media representations
How representations may invoke discourses and ideologies and position audiences
Role of media technologies in reaching and identifying audiences
Regulation in the Media Industry
Function and types of media regulation
How regulation reflects society, culture, politics and the economy
Understanding Media Industries
Structure of the media industry
How media industries maintain audiences nationally and globally
The effect of technological change on production and distribution
---
Who Is This For?
Key Stage 4 & 5 students of Media Studies. The event is designed to complement studies across a wide range of topics. Media Live! is designed to meet course aims by encouraging and developing enthusiasm for studying Media and give students the chance to hear how the Media industry operates in a range of difference contexts. Through the workbook and park challenges the event is an immersive educational experience aimed at seeing Media Studies in action.
---
Media Award!
The Media Live! Award is a key part of the day. We provide the brief for your students to showcase their talent. Submit an original piece of work prior to the event to be judged by our speaker panel. The winning entry will be shown at the conference on the big screen with a prize being awarded at the event.
---
---
What You Say
The conference was excellent and the students thoroughly enjoyed hearing from a wide selection of professionals from the media industry. We are so pleased our school won the competition for the advert too!
Chelmer Valley High School
On site support was excellent. Staff were friendly and accommodating whatever the time of day.
Hereford Sixth Form College
I cannot recommend this trip enough, I've already started plugging it to other media teachers in other schools!
Homewood School
My Media students loved the conference, they were engaged and felt that the information presented was relevant and gave them food for thought. The speakers were all excellent and the content was relevant to what the students are learning especially the A2 media programme. The students highly enjoyed it!
Bacons College