Latest Offers
Student Conference
& Event
from ONLY £249!
Our immersive learning experience includes all this….
Travel, 2 nts accommodation & insurance
Conference & workbook
Park Hopper ticket
Event team services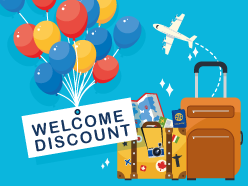 Welcome Discount for Every New Teacher
As a teacher/lecturer booking with us for the first time, you can SAVE £30pp on your next school/college trip to the USA and other long haul destinations and £10pp on UK and Europe destinations.
EXTRA! Double Your 'Welcome' Discount for February 2020 Trips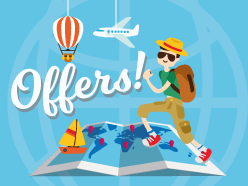 See All Offers
To view click here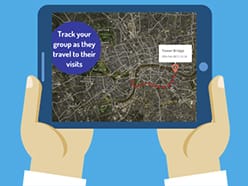 Locate My Trip Included in Every Tour
Locate My Trip is the easy, convenient way for your school to follow your group's location whilst on tour and, has been specifically designed to provide reassurance to both parents and teachers and is included as STANDARD in all our tours.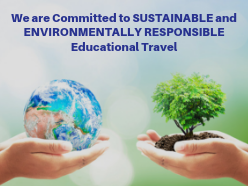 We Take Responsibility
For every school and college who take a trip with us, a Maya nut tree will be planted in Peru supporting reforestation and we pledge to offset an additional tonne of CO2 through the Brazilian Amazon deforestation project. Learn more here.
Psychology & Sociology Trips to London
London is a great value and easily accessible destination for your Psychology & Sociology students. With a variety of workshops at some of the Capital's best attractions which explore the key themes on the curriculum this is an ideal way to boost attainment.
From our exclusive mental health visits and London's excellent museums and exhibitions, to the more light hearted Jack the Ripper walking tour you can cover a diverse range of key study areas that will deepen your students understanding and bring their learning to life.
Combine this with some of the capitals favourite tourist land marks or an ever popular west end show and you have a visit that is both enriching and educational.
Popular itinerary
Our sample itinerary provides you with an idea of the visits you can cover during your trip. We can tailor-make an itinerary to support your specific learning outcomes.
| | Morning | Afternoon | Evening |
| --- | --- | --- | --- |
| 1 | Group Rail travel to London, drop bags at your accommodation | Take part in a London Zoo Phobias Workshop | Dinner and Jack the Ripper Tour |
| 2 | Visit the Holocaust Exhibition at Imperial War Museum | Visit the Freud Museum | Return Group Rail Travel |
| | |
| --- | --- |
| Morning | Group Rail travel to London, drop bags at your accommodation |
| Afternoon | Take part in a London Zoo Phobias Workshop |
| Evening | Dinner and Jack the Ripper Tour |
| | |
| --- | --- |
| Morning | Visit the Holocaust Exhibition at Imperial War Museum |
| Afternoon | Visit the Freud Museum |
| Evening | Return Group Rail Travel |
Return rail travel (based on the fare from Birmingham stations)
1 night B&B accommodation
Specialist group travel insurance
Bespoke itinerary planning service
Free place ratios
Locate My Trip - live trip tracking app
Online trip organiser & travel app
24/7 support whilst you are away
---
Places to Stay
London
This is a small sample of the available accommodation options. For expert advice on the most suitable accommodation to suit your group's specific needs speak to one of our expert Tour Consultants today.
---
Reasons to Visit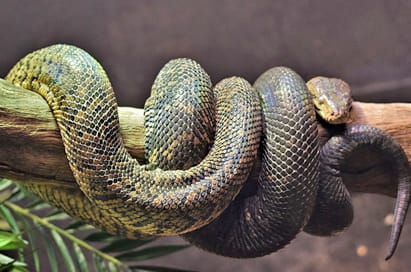 London Zoo - Phobias Workshop
This workshop explores the psychology of phobias, their symptoms and triggers.They will also be introduced to phobia treatments, using the well-established 'ZSL Friendly Spider Programme' as a case study. They will have the opportunity to take part in a hypnosis therapy demonstration, and experience a graduated exposure to an animal that often causes a phobic response.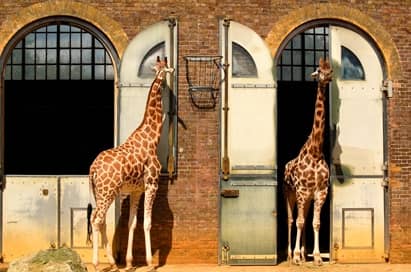 London Zoo - Animal Learning & Intelligence
During this KS5 workshop, students will explore the reasons why we consider certain animals "intelligent" or "not intelligent", and the theories surrounding how animals learn. They will discover how the zoo uses the science of learning behaviours to benefit animal welfare at the zoo - including the opportunity to observe a live animal training session, and to try out animal training techniques on each other!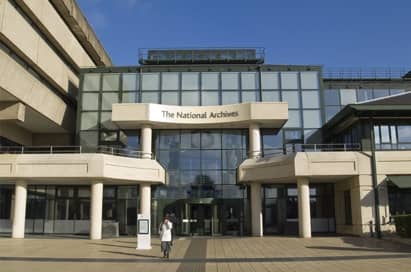 The National Archives Workshops
Using the vast resources available at the National Archives students can take part in workshops where they learn how to analyse and interpret archival material through examining an original document. In "Through Hitler's Words" students analyse speeches and news articles focusing on Hitler as an orator. Applying the German sociologist Max Weber's model of 'charismatic authority', students examine evidence to determine whether Hitler was a charismatic leader.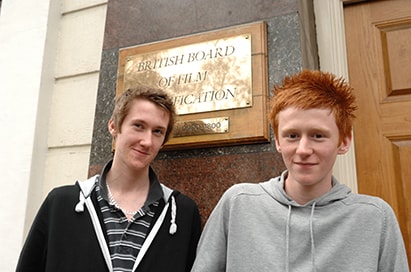 British Board of Film Classification (BBFC)
Students will gain an exclusive insight into the ever-changing practices of the BBFC as it keeps up to date with changes in both attitude and technology. Using film clips to put decisions into context, you will see how some recent and even controversial classifications have been made and explore the influence of film and media on society. The sessions are fully interactive and can be tailored to your requirements.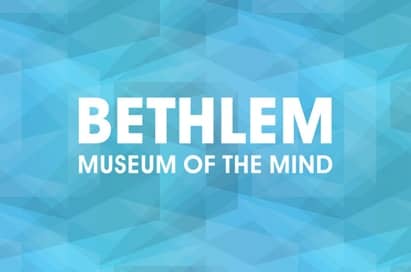 Bethlem Museum of the Mind
Bethlem Museum of the Mind is a leading information and learning resource for the history of mental health care and treatment. It offers permanent and temporary exhibitions as well as an archive room. Self guided visits include a short introductory talk and a visit to the museum which has sections on labelling and diagnosis, freedom and constraint, temperament, treatments and recovery.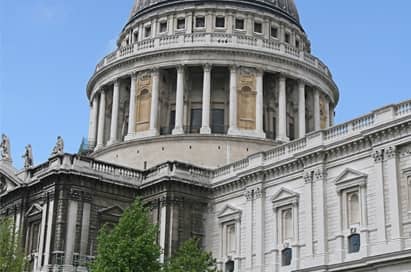 St Paul's Cathedral - The BIG Issues Workshop
Located within the crypt of St. Paul's Cathedral, the Education Department ensure that school groups get the very best out of their visit by offering a selection of guided tours, workshops, and self-guided trails. The BIG issues is a workshop which looks specifically at philosophy and ethics based issues for KS3-5 students.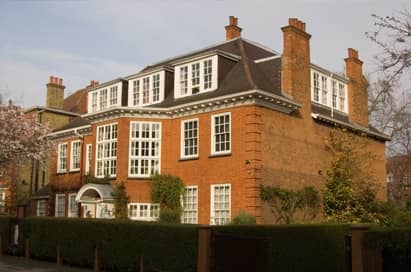 Home of Sigmund Freud and his family. The centrepiece of the museum of Freud's study, preserved just as it was during his lifetime. The Freud Museum, at 20 Maresfield Gardens in Hampstead, was the home of Sigmund Freud and his family when they escaped Nazi annexation of Austria in 1938.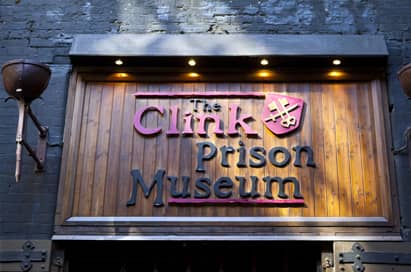 The museum gives a wonderful understanding of crime and punishment through the Medieval, Tudor and Elizabethan time periods, along with a comprehensive study of a number of the social, religious and geographic issues.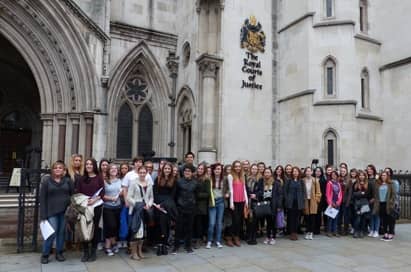 The Royal Courts of Justice
The Royal Courts of Justice is home to the High Court and Court of Appeal. Students can take part in interactive and thought provoking workshop sessions linked to KS5 curricula delivered in real working court rooms. The environment and the chance to work on a real legal problem, based on a previous high court case, makes for a unique and engaging learning experience.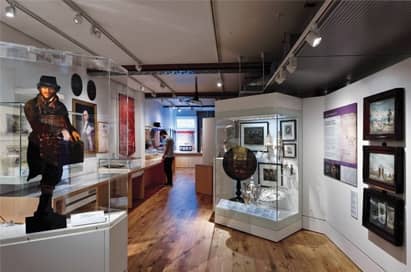 The Jewish Museum is an amazing resource for school groups. As well as inspiring a sense of discovery and creativity, their wide-ranging, cross-curricular workshops encourage students of all backgrounds and faiths to explore Jewish culture, heritage and faith as part of the wider story of Britain. They have an extensive programme of workshops, including Investigating the Holocaust and Discovering Judaism.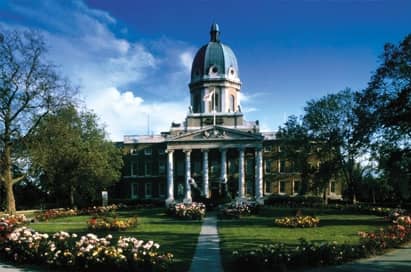 The Holocaust Exhibition at the IWM
This award-winning exhibition traces the Nazi persecution and murder of Europe's Jews from 1933 to 1945. Audio guides help students navigate their way through a chronological narrative of the Holocaust and tailored teaching sessions can be added to explore how Hitler's ideas spread throughout the country, ultimately affecting people all around the world.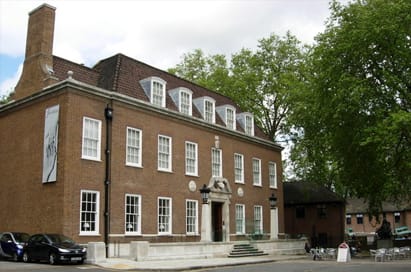 The Museum runs a varied and exciting learning programme for schools that encourages participants to critically engage with the eighteenth century and the history of the Foundling Hospital. The Foundling Museum explores the history of the Foundling Hospital, the UK's first children's charity that was established in 1741 and celebrates the ways in which artists of all disciplines have helped improve children's lives for over 270 years.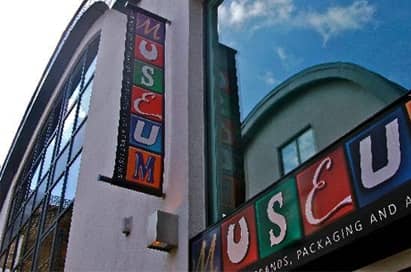 Museum of Brands, Packaging & Advertising
Featuring over 12,000 original items, the museum is a great addition to any Psychology trip to London, located just off the famous Portobello Road in Notting Hill. Discover how well-loved brands evolved through their creative use of packaging and advertising. Student Worksheets are available for a variety of subject areas including Advertising and Visual Communication.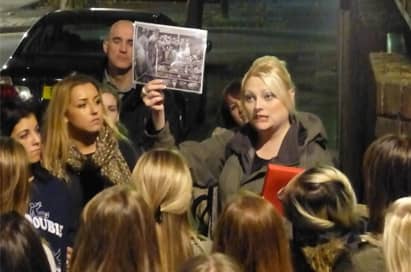 Jack the Ripper Walking Tour
In the autumn of 1888 a series of brutal murders in the East End of London sent shockwaves around the civilised world. The murderer was never caught, but, at the height of the panic, a letter signed "Jack the Ripper" was received by a London news agency and the criminal legend was born.

Guided by acknowledged experts, many of whom have written on the subject, this unique and highly original Jack the Ripper walking tour will transport you back to an era when terror lurked in the shadows and the whole of London walked in fear. You will get an insight into the mindset of this renowned murderer and map his trail of terror. As you walk in the footsteps of the Victorian police you will discover the problems they faced as they pursue the Ripper through Whitechapel.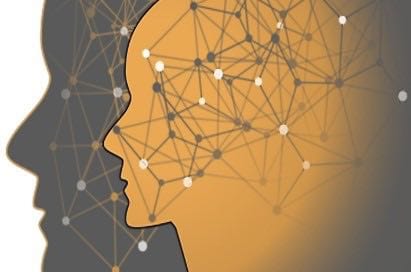 British Psychoanalytical Society
The British Psychoanalytical Society is an internationally renowned centre of excellence, dedicated to helping people enhance their lives through intensive talking therapy. Their members have helped set up and develop clinics in the National Health Services, such as the Tavistock Clinic, The Portman Clinic and the Maudsley Hospital.
Depending on your itinerary and budget choose from:
Careers in Mental Health talk (2 hours): Two-hour long visit covering a topic of interest as identified by the teacher and students plus a talk on careers in psychology.
'Being a clinical psychologist' Experience day (Four hours): Students have the opportunity to experience first-hand what it is like to work as a clinician. Experience days are limited to a maximum of 20 students. A certificate of participation is awarded and the course can be tailored to suit the desired learning outcomes for each group.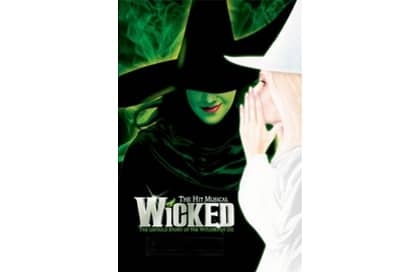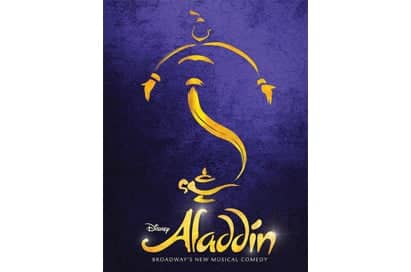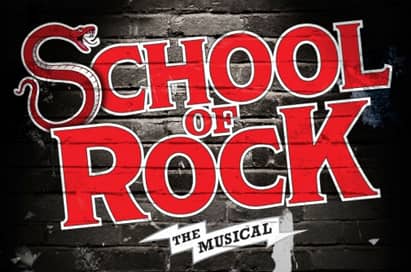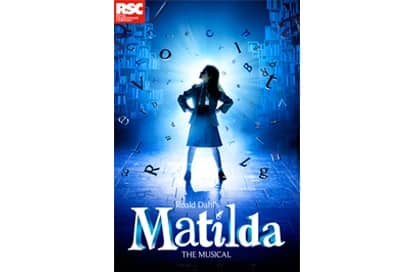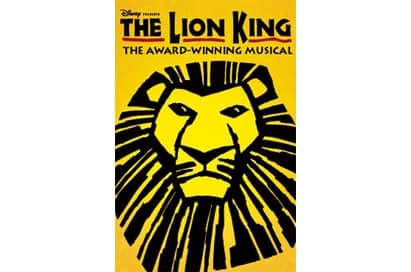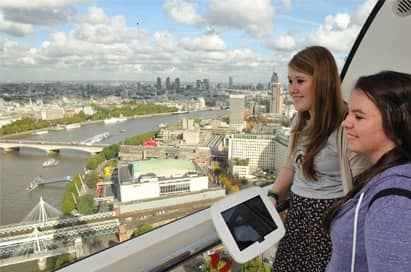 The famous Coca-Cola London Eye is one of the world's highest observation wheels, standing at 135 metres high. The wheel has thirty-two capsules, each of which holds 25 people and views possible as far away as twenty-five miles on a clear day.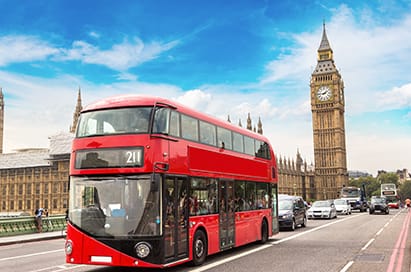 Hop-on hop-off bus tours are great for general sightseeing, giving access to all the major sites. Departing from Grosvenor Gardens it includes Buckingham Palace, the Tower of London, Tower Bridge, St Paul's Cathedral, Trafalgar Square, Big Ben, London Eye and Piccadilly Circus.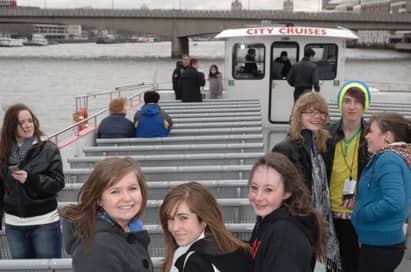 A great opportunity for you to discover the 'must-see' sights in London. Watch as the River Thames weaves its way through the heart of London and see the history of this city around every bend. Cruises depart frequently from Westminster Pier, Waterloo (London Eye) Pier, Tower Pier and Greenwich Pier.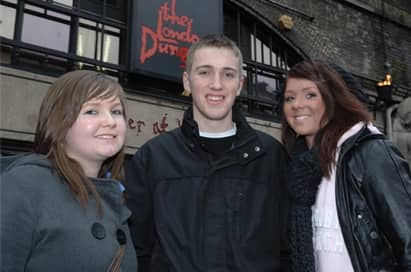 Transport yourself back to the darkest moments in the capital's history within the deep depths of the London Dungeons.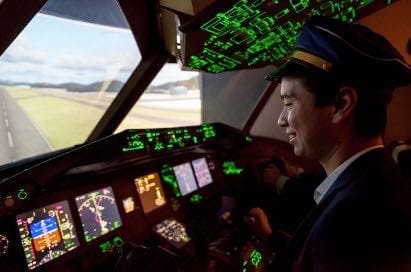 Rising to a height of 90 metres, Emirates Air Line offers you an exciting 1.1km cable car journey across the Thames on the UK's only urban cable car. Emirates Air Line connects the Greenwich Peninsula and the Royal Victoria Dock.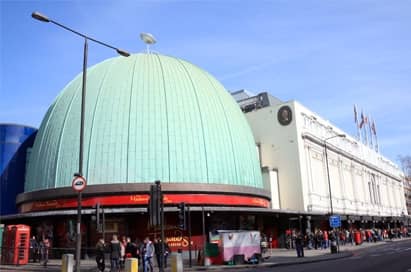 Madame Tussauds is one of London's most popular tourist attractions with over 400 wax works of celebrities, politicians, pop stars and actors. Educational packs to support the Leisure and Tourism curriculum for Key Stage 4 and 5 are available to enhance your visit.
---
Curriculum Topics
Key Stage 4
Impact of social, cultural, scientific issues on everyday life
Social learning, conditioning and phobias
Biological and social causes of criminality
Key Stage 5
Issues and debates in Psychology
Forensic Psychology
Social Influence
Research Methods
---
We Make Trip Planning Easy
Day to day support and advice from our team of travel experts
Easy-to-view online tour quotation
Market-leading trip organiser portal, My Tour Manager
Free Resources and templates to help launch your trip
Email reminders to keep you on track
Free and completely personalised Travel App to access your information on the go
Locate My Trip designed to provide reassurance to parents and teachers
Risk Assessment advice so you can make an informed decision on every tour component
Teacher Inspection Visits
---
---
What you say
The Freud Museum was really engaging and informative which meant students were able to get much more from the visit and overall this was a real highlight. Fantastic service, thanks to Hollie and Remi for all of their help organising and planning a successful trip.
East Norfolk 6th Form College
Once again delighted with the service we have received from beginning to end with EST.
Queen Elizabeths Grammar School
I will continue to use EST as each year our annual London trip gets better and better.
Kings Leadership Academy
An excellent trip which was thoroughly enjoyed by staff and students. I received great support throughout.
Sir John Deanes College
This was my second journey via European Study tours and I would highly recommend the company to anyone bringing groups to London.
Pianca School