Latest Offers
Don't miss our Latest LIVE! Discount Offer
Book by the 31st May 2019 to get a further £10pp off our Live! Student events
Pre-book meals at LIVE! and Save
Pre-book your meals to guarantees space for your group and save money with our discounted group rates. Choose from:
Planet Hollywood
Earl of Sandwich
Billy Bobs Tex-Mex Buffet
Hotel Cheyenne Buffet Meal
On-Site Support Throughout your Stay
Our LIVE! events team are there to support you throughout your stay.
Meet you on arrival & assist with hotel check-in
Be on-hand & provide assistance throughout the event
Host a teacher meet & greet with coffee & pastries
Register your students at the conference & take questions
Assist with check-out & departure
Computing Live! Student Event
March 2nd 2020 at Disneyland® Paris
Educational Computer Science Conference
Computing Live! is a fantastic opportunity to bring the curriculum to life and inspire your students future careers.
Expert and Live speaker presentations gives your your learners the opportunity to access people from high profile organisations who provide relevant examples and case studies for exams. Our quality speakers are chosen based on their ability to meet the learning objectives of the Computing curriculums at KS4 and KS5, which your students can then take out into the Disneyland Parks and apply in a practical and fun way. The whole experience perfectly complements classroom learning.
Return travel by Coach, Eurostar or Air
2 nights bed & breakfast accommodation (additional nights available at a supplement)
Park Hopper Ticket
Attendance at the Computing Live! Conference
Curriculum-linked workbook for students
Group Leader's conference pack
Group Travel Insurance
1:10 free place ratio for staff on a twin room basis
Services of the Events Team in Disneyland® Paris throughout your stay
---
Event Overview
Speaker Presentations - Through their real life experiences our speakers will give students the chance to hear how fundamental principles and concepts of computer science are applied in the real world to offer real solutions to everyday problems, as well as understanding the different directions a career in
computing could take.

Q&A - The opportunity to communicate with computing industry professionals during the interactive question and answer sessions offers invaluable career insight and advice.

Team Park Challenges - While enjoying and being immersed in the Disneyland® Parks the Park Challenges encourage students to analyse problems in computational terms. Thinking analytically, logically and critically they will be able to see different aspects of computing technology in action whilst problem solving and gaining practical experience of the subject.
Events Team On-site Support Throughout Your Stay
Meet you on arrival & assist with hotel check-in
Be on-hand & provide assistance throughout the event
Host a teacher meet & greet with coffee & pastries
Register your students at the conference & take questions
Assist with check-out & departure
---
---
Previous Speakers Include: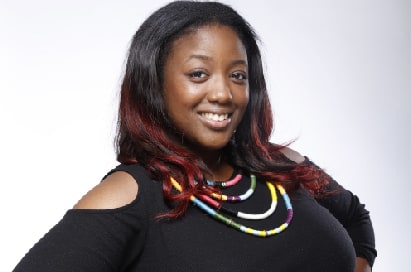 Anne-Marie Imafidon, Stemettes
From child prodigy to MBE, Anne-Marie Imafidon is Head Stemette and co-founder of Stemettes, the award-winning social enterprise inspiring the next generation of females into Science, Technology, Engineering and Mathematics (STEM) roles via a series of prestigious events and opportunities. In four years, just under 15,000 girls across the UK, Ireland and Europe have had attended Stemette experiences. As part of the initiative she has also co-founded Outbox Incubator: the world's first tech incubator for teenage girls.
Her prodigious childhood achievements include passing two GCSEs aged ten (Mathematics & ICT), being the youngest girl ever to pass A-level computing (aged 11). Anne-Marie went on to be one of the youngest ever to be awarded a Masters' degree in Mathematics & Computer Science by the University of Oxford, aged 20, Anne-Marie, unsurprisingly, continued to soar. She was the UK IT Industry & British Computer Society's Young IT Professional of the Year in 2013, Red Magazine's 'Woman to Watch' 2014, won a Points of Light award from the UK Prime Minister in October 2014 and was named the 8th Most Influential woman in IT in 2016. Also, she has just been named one of the 50 most inspiring women in Europe by Inspiring Fifty. And in recognition of her influence and achievements, Anne-Marie was awarded an MBE in the 2017 New Year's Honours for services to young women and STEM sectors.
Not only a champion of getting women into STEM positions, Anne-Marie has previously worked with Goldman Sachs, Hewlett-Packard, Deutsche Bank and Lehman Brothers, amassing a wealth of experience. She is also a recognised thought-leader in the tech space, regularly appearing in the media as a talking head, and giving talks at tech giants such as SXSW and Founders Forum.
Anne-Marie has been awarded Honorary Doctorates from Open University & Glasgow Caledonian University and, as of June 2017, is Honorary Fellow at Keble College, Oxford. She is also a Commissioner on Tom Watson's Future of Work Commission, and sits on the boards of Durham University's Computer Science Department, Urban Development Music Foundation and Inspirational YOU.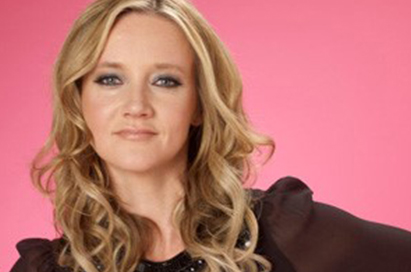 Kate Russell, Facilitator
Kate Russell has been writing about technology, gaming and the Internet since 1995 and currently appears weekly on BBC2 and BBC World News, reporting for technology programme Click. She is an experienced and adept technology speaker.
She got her first break on TV after being encouraged to apply for a job advertising for a "young & funky" female presenter who knew about videogames for a new show on Nickelodeon. Kate got the job and presented the show for three series, co-hosting with Mike McClean and an animated fish called Bert.
Kate was a regular expert on the sofa at ITV's Daybreak and various other TV and radio stations, she also writes columns for National Geographic Traveller magazine. Her first book 'Working the Cloud' and companion blog workingthecloud.biz was published in March.
In addition to her prolific writing and TV career Kate speaks regularly at technology events and conferences and in schools and Universities inspiring the next generation of female technologists. She is also gets involved in policy meetings that aim to shape the way the Internet is governed in the UK.
In 2013 she crowd funded more than 400% of her target to write a science fiction novel. She still finds time to run 6.5k three times a week and spends far too much time on Twitter advising people about the best web resources for their day-to-day needs.
Her website, KateRussell.co.uk won the 2015 UK Blog Awards for best individual digital and technology blog, and in June 2015 she was voted the 25th most influential woman in UK IT by Computer Weekly magazine.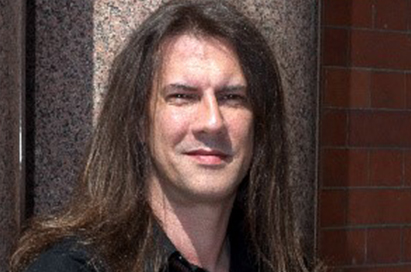 Rik Ferguson, Cyber Security Expert
Rik Ferguson is the Director of Security Research & Communications at Trend Micro, he is a leading expert in information security. One of the leading figures in online threats and the underground economy.
A Special Advisor to Europol EC3, a project leader with the International Cyber Security Prevention Alliance (ICSPA), and Vice Chair of the Centre for Strategic Cyberspace & Security Science. Rik was inducted into the Infosecurity Hall of Fame. A leading figure in the impact of security on consumers in the enterprise, Rik's vast work history makes him appropriate to educate and enlighten an audience in online security.
Rik addresses the challenges emerging technology and online crime poses to the average user and to high security firms. A frequent presenter at global industry events such as the Mobile World Congress, Virus Bulletin, RUSI and the e-Crime Congress, Rik is well-versed in presenting to a large audience.
Frequently interviewed by the BBC, CNN, CNBC, Channel 4, Sky News and Al-Jazeera English and is quoted by national newspapers and trade publications throughout the world, Rik's work gathers a high profile across the globe.
Rik writes the Countermeasures blog and is the lead spokesperson for Trend Micro, he also writes regular columns for CIO, ZDNet, T3 and several other European publications. In this position, Rik is actively engaged in research into online threats and the underground economy.
He also researches the wider implications of new developments in the Information Technology arena and their impact on security both for consumers and in the enterprise, making vital safety information accessible to a wider audience.
Prior to assuming his role at Trend Micro, he served as Security Infrastructure Specialist at EDS where he led the security design work for government projects related to justice and law enforcement and as Senior Product Engineer at McAfee focused on network security, intrusion prevention, encryption and content filtering.
Rik Ferguson holds a Bachelor of Arts degree from the University of Wales and is a Certified Ethical Hacker and CISSP-ISSAP in good standing.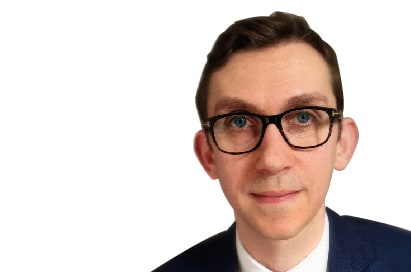 Tom Nelson, The Walt Disney Company
As Digital Commerce Manager for Disney Destinations, Tom is responsible for defining and executing digital strategy across e-commerce platforms. He was responsible for the design, development and ongoing maintenance of the Walt Disney World e-commerce website. Online business saw a quantifiable improvement post-launch, with a significant increase in booking conversion rates and visitor time-on-site. He hand coded the HTML5, CSS and jQuery based user interface, and the VB and SQL back-end, seamlessly integrating third-party technology for flights, accommodation and payment solutions.
With over 10 years' experience at digital agencies, Tom has delivered award-winning websites for a range of global brands, putting the customer at the heart of the experience. In 2015, Tom was recognised by Google, winning their award for inspirational digital marketers.
---
Package Options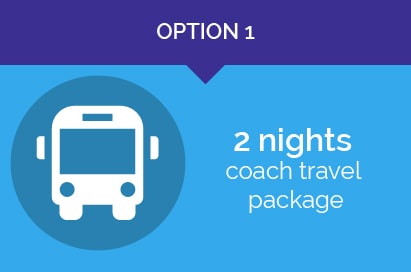 2 Night Coach Travel Package
Sunday to Tuesday
1 DAY PARK TICKET
Sunday: Morning departure for Disneyland® Paris, overnight at Disneyland® Paris
Monday: Live! Student Conference & Free time in the park. Overnight at Disneyland® Paris
Tuesday: Return coach travel.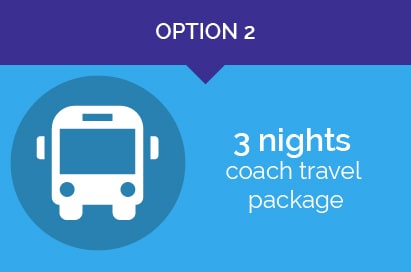 3 Night Coach Travel Package
Sunday to Wednesday
Sunday - Wednesday
2 DAY PARK TICKET
Sunday: Morning departure for Disneyland® Paris, overnight at Disneyland® Paris
Monday: Live! Student Conference & Free time in park. Overnight at Disneyland® Paris
Tuesday: Day trip to Paris. Overnight at Disneyland® Paris
Wednesday: Morning free in the Park. Return coach travel.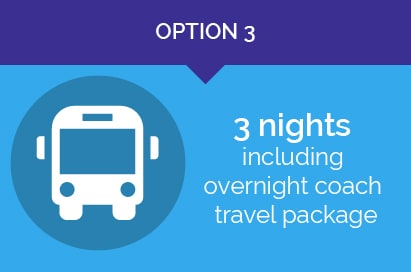 3 Nights Overnight Coach Travel Package
Saturday to Tuesday
2 DAY PARK TICKET
Saturday: Late evening departure. Night time channel crossing
Sunday: Morning arrival at Disneyland® Paris. Day free to use your Disneyland® Pass. Overnight at Disneyland® Paris
Monday: Live! Student Conference & Free time in park. Overnight at Disneyland® Paris.
Tuesday: Return coach travel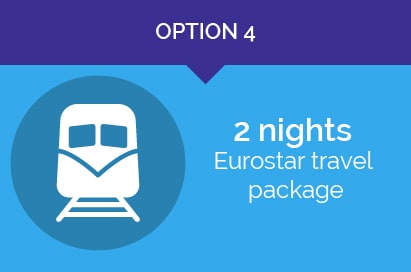 2 Night Eurostar Travel Package Sunday to Tuesday
2 DAY PARK TICKET
Sunday: Afternoon departure from St Pancras International. Overnight at Disneyland® Paris.
Monday: Live! Student Conference & Free time in Park. Overnight at Disneyland® Paris.
Tuesday: Free time to use your Disneyland® Pass. Early afternoon departure. Arrive back in London early evening.
---
Meet Your Learning Objectives:
Programming and Coding
Concepts of coding and how they are implemented in the real world
Algorithms and data representation
Using computational thinking to solve a wide variety of problems
Cyber Security
Network security principals, protocols and standards
Encryption and ciphers
Security breaches and cyber attacks, legal and ethical implications
E Commerce
Impact of Ecommerce on a business
Technologies used in setting up a secure ecommerce site
Impact of new and emerging technologies on the design of software applications
---
Who Is This For?
The event is aimed at Key Stage 4 and 5 students of Computing and Computer Science and is designed to complement studies within the AQA, OCR, Edexcel syllabus as well as complimenting WJEC and SQA qualifications. It is aimed at encouraging and developing an enthusiasm for the subject as well as inspiration for how to progress further in the subject.
---
---
What You Say
Great speakers this year…good student workbook - really enjoyed the information related to Disneyland and the info graphics - can use these in the classroom.
Aylesbury Grammar School
Learners came away with ideas to discuss and were engaged by the issues raised.
Birmingham Metropolitan College
The speakers were excellent. The pupils really enjoyed the conference and it was very relevant to their learning.
Bathgate Academy
We definitely want to come back next year. Your trip represented better value for money than the rival company as the pupils had one more day in the park.
Churchdown School Academy