Latest Offers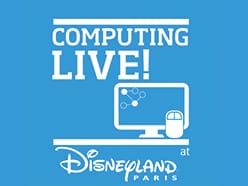 Student Conference
& Event
from ONLY £249!
Our immersive learning experience includes all this….
Travel, 2 nts accommodation & insurance
Conference & workbook
Park Hopper ticket
Event team services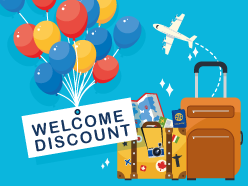 Welcome Discount for Every New Teacher
As a teacher/lecturer booking with us for the first time, you can SAVE £30pp on your next school/college trip to the USA and other long haul destinations and £10pp on UK and Europe destinations.
EXTRA! Double Your 'Welcome' Discount for February 2020 Trips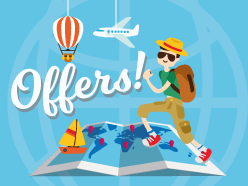 See All Offers
To view click here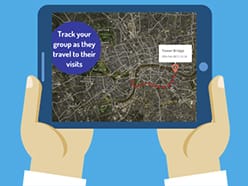 Locate My Trip Included in Every Tour
Locate My Trip is the easy, convenient way for your school to follow your group's location whilst on tour and, has been specifically designed to provide reassurance to both parents and teachers and is included as STANDARD in all our tours.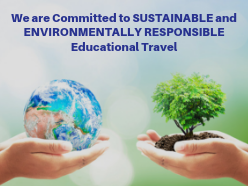 We Take Responsibility
For every school and college who take a trip with us, a Maya nut tree will be planted in Peru supporting reforestation and we pledge to offset an additional tonne of CO2 through the Brazilian Amazon deforestation project. Learn more here.
Computer Science Trips to Berlin
Berlin is a fascinating city and encapsulates all that is modern about Europe whilst not forgetting its turbulent past. Since the fall of the Berlin Wall in 1989, Berlin has undergone a building boom and has truly shed the ills of the past to establish itself as a funky, dynamic and creative city.
As well as some of the iconic sites for your students to experience, there are some ideal computer science attractions.
At the Computer Spiele Museum the evolution of computer games exhibition contains over 300 exhibits including rare originals and playable classics. The Game Science Center is an interactive future museum showcasing a line-up of innovative technologies and playful game projects.
A visit to the BMW Motorcycle Plant will show your students how computers take their part in a modern manufacturing production line and finally the German Museum of Technology presents a broad spectrum of old and new technology including many computer science topics.
Return Air Travel
3 nights B&B Accommodation
Specialist Group Travel Insurance
Bespoke itinerary planning service
Free Place Ratios
Live Trip Tracking
Online trip organiser & Travel App
24/7 support whilst you are away
---
Places to Stay
Berlin
This is a small sample of the available accommodation options. For expert advice on the most suitable accommodation to suit your group's specific needs speak to one of our expert Tour Consultants today.
---
Places to Visit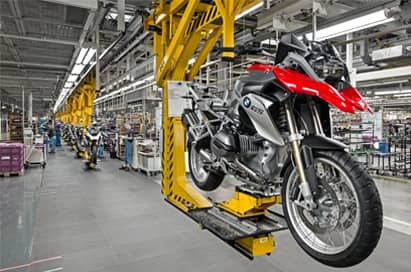 Visit BMW's motorcycle plant for a tour of this modern production facility which builds premium brand motorbikes. As well as seeing the production process, there will be the opportunity to ask questions from the experts. The production areas that can be visited vary depending on the internal production requirements.
German Museum of Technology
The Deutsches Technikmuseum is a museum of science and technology and is the place to find out about the history and science behind the appliances and things we use every day. The museum presents a broad spectrum of old and new technology including computer science topics; information and communication networks, telecommunications and the world's first computers built in Berlin.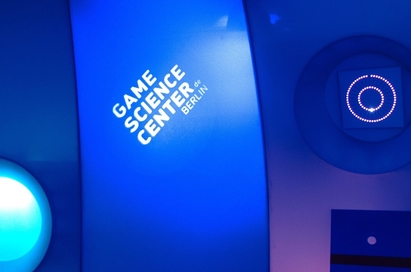 The Game Science Center is a small, interactive future museum, run by a team of game developers showcasing a line-up of innovative technologies and playful projects. You will learn about and try out futuristic ways to interact with computers.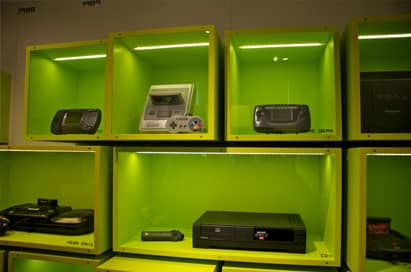 The exhibition "Computer Games. Evolution of a Medium" contains over 300 exhibits, including rare originals and playable classics.
---
We Make Trip Planning Easy
Day to day support and advice from our team of travel experts
Easy-to-view online tour quotation
Market-leading trip organiser portal, My Tour Manager
Free Resources and templates to help launch your trip
Email reminders to keep you on track
Free and completely personalised Travel App to access your information on the go
Locate My Trip designed to provide reassurance to parents and teachers
Risk Assessment advice so you can make an informed decision on every tour component
Teacher Inspection Visits
---