Latest Offers
Science LIVE! Event
Bring the curriculum to life at our LIVE! event at Disneyland® Paris. Find out more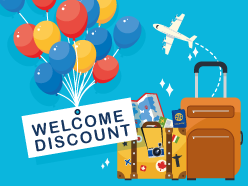 Welcome Discount for Every New Teacher
As a teacher/lecturer booking with us for the first time, you can SAVE £30pp on your next school/college trip to the USA and other long haul destinations and £10pp on UK and Europe destinations.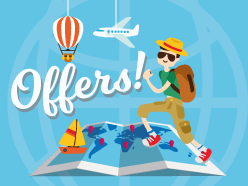 See All Offers
To view click here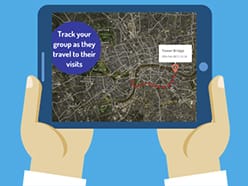 Locate My Trip Included in Every Tour
Locate My Trip is the easy, convenient way for your school to follow your group's location whilst on tour and, has been specifically designed to provide reassurance to both parents and teachers and is included as STANDARD in all our tours.
Science Trips to Brussels
Brussels is one of the world's most cosmopolitan cities with a wealth of activities to inspire your students. Belgium is a hub for science students and innovation with excellent, subject specific science visits. Visit Scientastic to discover physics and biology, learn about the Natural World at the Royal Belgian Institute and visit the House of Science Liege, compromising the House of Science and the Liege Aquarium, it is also home to the Zoology Museum.
Return Coach Travel
3 nights B&B Accommodation
Specialist Group Travel Insurance
Bespoke itinerary planning service
Free Place Ratios
Live Trip Tracking
Online trip organiser & Travel App
24/7 support whilst you are away
---
Accommodation
This is a small sample of the available accommodation options. For expert advice on the most suitable accommodation to suit your group's specific needs speak to one of our expert Tour Consultants today.
---
Reasons to Visit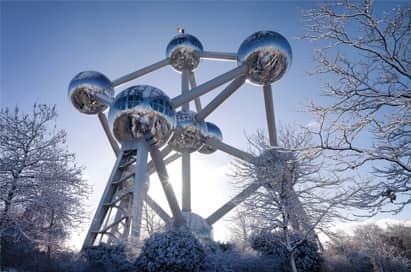 The Atomium is an impressive 102 metre structure of the nine atoms of a molecule in steel and aluminium. It was built for the 1958 Expo and was not intended to survive it, but its popularity and success ensured its place as a major landmark on the Brussels skyline. The spheres can be visited and contain scientific exhibits. There is also a restaurant and viewpoint in the top sphere.
Comprising the House of Science and also the Liege Aquarium, this museum complex is extremely popular with tourists and is also home to the Zoology Museum. There is so much on offer here that there is sure to be something for everyone, regardless of taste and age. These attractions are all located within a historic University building, off the Quai Van Beneden.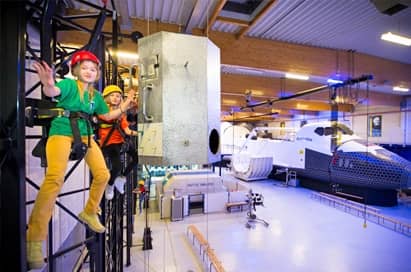 Euro Space Centre is dedicated to space travel and learning about the galaxies and planets. See full size replicas of the US Space Shuttle and a Belgian-built laboratory on the European Space Observatory. There's lots to do be learnt on the standard 2 hour trip with plenty of hands-on experiences!
One of the largest planetariums in Europe where eight projectors immerse you in an impressive image projected onto the surface of the roof of 840 m2. Thanks to a rich astronomical database of over 100,000 stars, it is now possible to travel between planets, flying over the surface of Mars, approaching the rings of Saturn!
The exhibitions and events combine an educational approach with fun experiments to arouse students' curiosity, stimulate questions and encourage them to learn more and develop their critical faculties. The themes covered vary widely: from the human body to genetics, from television to programming a robot... the aim is to see daily life from another perspective, through the prism of a scientific, technical and humanist culture.
Living Tomorrow is a unique attraction designed to demonstrate the latest trends and innovations in working and living. Three thematic guided tours are available to illustrate what work and home life will look like in the future; the sustainable development of our planet around water, health, energy, food and natural resources; the future of medicine and health care.
---
We Make Trip Planning Easy
Day to day support and advice from our team of travel experts
Easy-to-view online tour quotation
Market-leading trip organiser portal, My Tour Manager
Free Resources and templates to help launch your trip
Email reminders to keep you on track
Free and completely personalised Travel App to access your information on the go
Locate My Trip designed to provide reassurance to parents and teachers
Risk Assessment advice so you can make an informed decision on every tour component
Teacher Inspection Visits
---