Latest Offers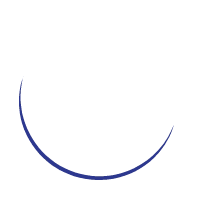 Welcome Discount for Every New Teacher
As a teacher/lecturer booking with us for the first time, you can SAVE £30pp on your next school/college trip to the USA and other long haul destinations and £10pp on UK and Europe destinations.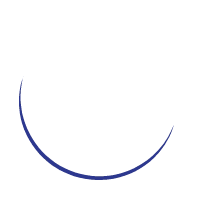 See All Offers
To view click here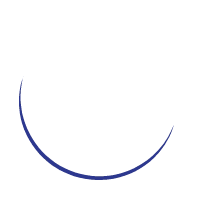 Locate My Trip Included in Every Tour
Locate My Trip is the easy, convenient way for your school to follow your group's location whilst on tour and, has been specifically designed to provide reassurance to both parents and teachers and is included as STANDARD in all our tours.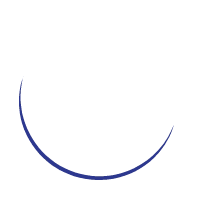 We Take Responsibility
For every school and college who take a trip with us, a Maya nut tree will be planted in Peru supporting reforestation and we pledge to offset an additional tonne of CO2 through the Brazilian Amazon deforestation project. Learn more here.
School Trips to London
College and school trips to London are always a popular choice due to the abundance quality visits and attractions.
An educational visit to London provides your students the opportunity to experience this vibrant, multi-cultural city, steeped with tradition and royal heritage. Students on school trips to London will be met with an incredible choice of traditional sights such as Buckingham Palace, St Paul's Cathedral, Houses of Parliament and Tower of London, and modern day famous landmarks such as The Shard, Coco-Cola London Eye, Canary Wharf and The O2 Arena.
Arguably, it has the best selection of museums, galleries and national collections in the world including Tate Modern, Science Museum and the Victoria and Albert Museum. London also has four UNESCO World Heritage Sites: The Tower Of London, Maritime Greenwich, Westminster Palace and Saint Margaret's Church as well as Kew's Royal Botanical Gardens.
With a world famous West End Theatre District showing top shows including School of Rock, Wicked and Mary Poppins, and Thorpe Park Resort theme park within easy reach, there is no shortage of visits to combine fun and education.
On an educational visit to London you have so many choices, whatever your subject area. Below you will find further information on potential places to visit as well as the opportunity to browse by specific subject area.
Through booking your college or school trip to London with us, our experienced Tour Consultants can guide you to make the right choices by recommending appropriate educational visits and/or cultural and enrichment activities to add a bit of fun!
Return rail travel (based on the fare from Birmingham stations)
1 night B&B accommodation
Specialist group travel insurance
Bespoke itinerary planning service
Free place ratios
Locate My Trip - live trip tracking app
Online trip organiser & travel app
24/7 support whilst you are away
---
Reasons to Visit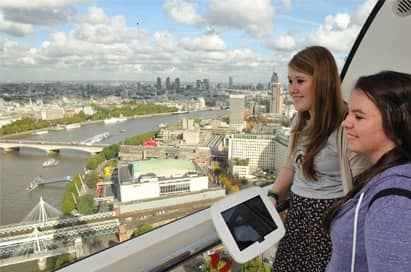 The famous Coca-Cola London Eye is one of the world's highest observation wheels, standing at 135 metres high. The wheel has thirty-two capsules, each of which holds 25 people and views possible as far away as twenty-five miles on a clear day.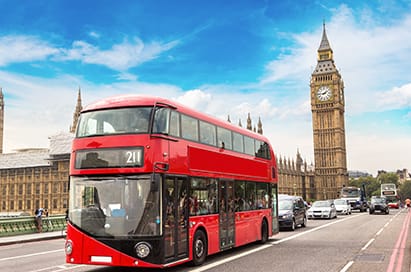 Hop-on hop-off bus tours are great for general sightseeing, giving access to all the major sites. Departing from Grosvenor Gardens it includes Buckingham Palace, the Tower of London, Tower Bridge, St Paul's Cathedral, Trafalgar Square, Big Ben, London Eye and Piccadilly Circus.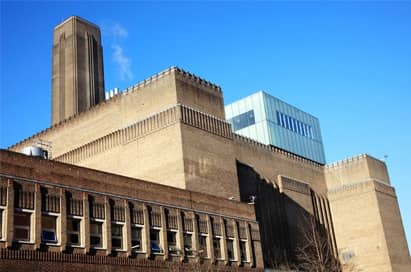 Tate Modern is Britain's new collection of modern art. The museum contains works from 1900 to present day and includes Dali, Picasso, Matisse, Rothko, Warhol and more contemporary artists. There is also a wide range of temporary exhibitions and public programmes.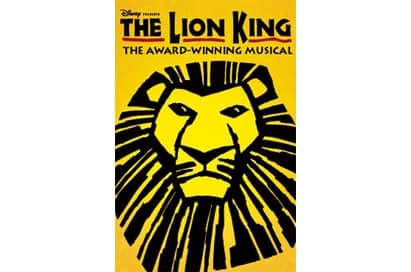 Set against the majesty of the Serengeti Plains and to the evocative rhythms of Africa, Disney's multi award-winning musical uses breath-taking masks and puppetry to create pure theatrical magic. At its heart is the powerful and moving story of Simba - the epic adventure of his journey from wide-eyed cub to his destined role as King of the Pridelands.
(Source: https://disney.co.uk/shows/the-lion-king-musical-tickets)
NOTE: There are other shows/plays on offer not featured. All are subject to availability.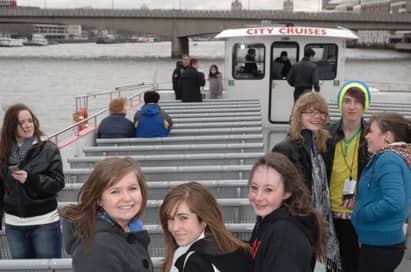 A great opportunity for you to discover the 'must-see' sights in London. Watch as the River Thames weaves its way through the heart of London and see the history of this city around every bend. Cruises depart frequently from Westminster Pier, Waterloo (London Eye) Pier, Tower Pier and Greenwich Pier.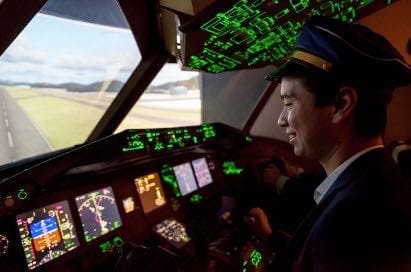 Rising to a height of 90 metres, Emirates Air Line offers you an exciting 1.1km cable car journey across the Thames on the UK's only urban cable car. Emirates Air Line connects the Greenwich Peninsula and the Royal Victoria Dock.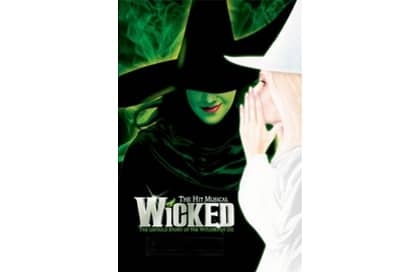 THE UNTOLD STORY OF THE WITCHES OF OZ...
WICKED tells the incredible untold story of an unlikely but profound friendship between two young women who first meet as sorcery students at Shiz University: the blonde and very popular Glinda and a misunderstood green girl named Elphaba. Following an encounter with The Wonderful Wizard, their friendship reaches a crossroads and their lives take very different paths. Glinda's unflinching desire for popularity sees her seduced by power while Elphaba's determination to remain true to herself, and to those around her, will have unexpected and shocking consequences for her future. Their extraordinary adventures in Oz will ultimately see them fulfil their destinies as Glinda The Good and the Wicked Witch of the West.
WICKED is suitable for a general audience. As a guide to parents and guardians, it is recommended for ages 7+
(Source: https://www.wickedthemusical.co.uk/london/about/synopsis)
NOTE: There are other shows/plays on offer not featured. All are subject to availability.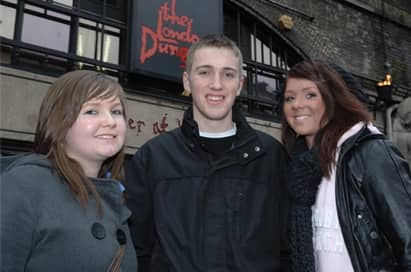 Transport yourself back to the darkest moments in the capital's history within the deep depths of the London Dungeons.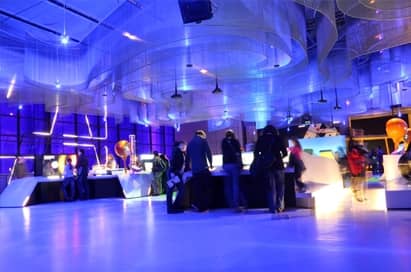 The science museum houses exhibits on computing and ICT with a collection representing how the storage, manipulation and communication of information have become fundamental to human existence. These collections cover electronics, information and computing, mechanical computing, media technologies, networks including the internet, printing, radio, satellites, sound reproduction, software and telephony.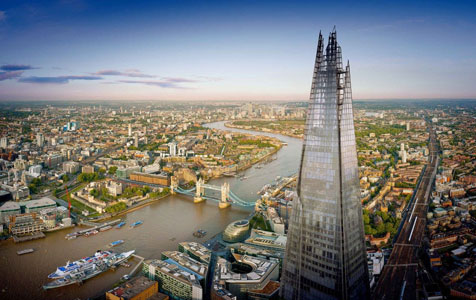 The view from the Shard is situated on floors 68, 69 and 72, almost twice the height of any other viewing platform in London, where you can take in all of London at once with 360 degree views of up to 40 miles long.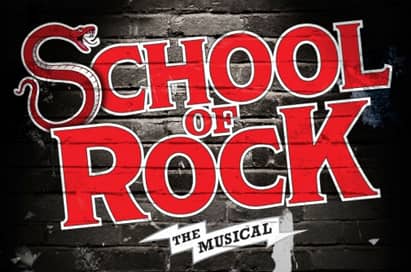 Based on the cult film and with a rocking new score from Andrew Lloyd Webber, School of Rock follows slacker Dewey Finn as he turns a class of straight – A students into an ear-popping, riff-scorching, all-conquering rock band! As they prepare for the Battle of the Bands, can Dewey make them embrace the empowering message of rock?
Recommended for ages 8 and above.
(source: https://schoolofrockthemusical.com/)
NOTE: There are other shows/plays on offer not featured. All are subject to availability.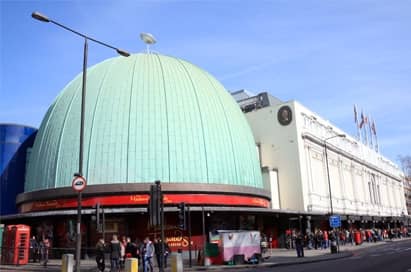 Madame Tussauds is one of London's most popular tourist attractions with over 400 wax works of celebrities, politicians, pop stars and actors. Educational packs to support the Leisure and Tourism curriculum for Key Stage 4 and 5 are available to enhance your visit.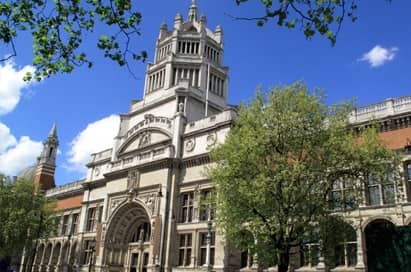 Victoria and Albert Museum
Founded in 1852, it is well known for the wide variety of its collection. The items include furniture, fashion and textiles, sculpture, paintings, silver, glass, ceramics, jewellery, books, prints and photographs which illustrate the artistic life of many different cultures from all over the world.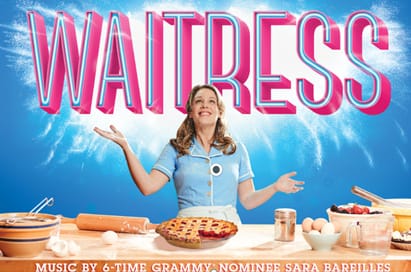 Meet Jenna, a waitress and expert pie-maker who dreams of some happiness in her life. When a hot new doctor arrives in town, life gets complicated. With the support of her workmates Becky and Dawn, Jenna overcomes the challenges she faces and finds that laughter, love and friendship can provide the perfect recipe for happiness.
Suitable for 13 years plus
(Source: https://waitressthemusical.co.uk/about/)
NOTE: There are other shows/plays on offer not featured. All are subject to availability.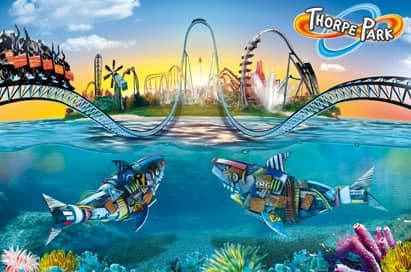 Thorpe Park Theme Park Workshops
Thorpe Park can offer schools a 45-minute talk. The talks focus on the development of the park into a leading enterprise in the leisure and tourism industry. Talks can be tailored to your needs and cover subjects such as Guest Care, Health and Safety, Marketing, Human Resources, Geography, Design and Technology and ICT. Talks are available during term time only, excluding weekends and bank holidays. Students can then go into the park for the remainder of the day.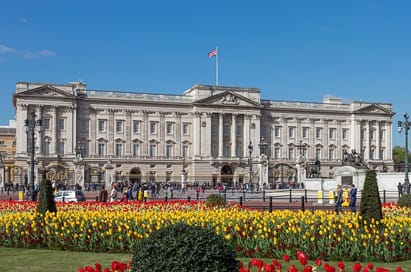 Buckingham Palace is the official London residence of Her Majesty The Queen and serves as both home and office. During August and September when The Queen makes her annual visit to Scotland, the Palace's nineteen state rooms are open to visitors. These are used extensively by The Queen and Members of the Royal Family to receive and entertain their guests on State, ceremonial and official occasions.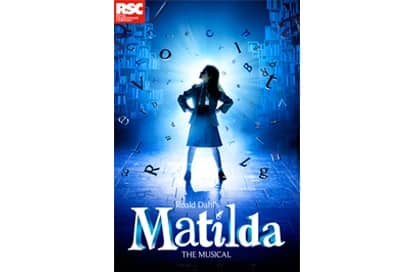 Matilda The Musical is the multi-award winning musical from the Royal Shakespeare Company, inspired by the beloved book by the incomparable Roald Dahl. With book by Dennis Kelly and original songs by Tim Minchin, Matilda The Musical is the story of an extraordinary little girl who, armed with a vivid imagination and a sharp mind, dares to take a stand and change her own destiny.
Recommended for ages 6 and above.
(Source: https://uk.matildathemusical.com/about/the-story/)
NOTE: There are other shows/plays on offer not featured. All are subject to availability.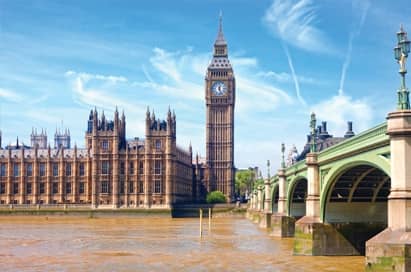 The guided visit will enable students to see The Queen's Robing Room, the Royal Gallery, The Prince's Chamber, the Chamber of the House of Lords, the Central Lobby, House of Commons, Member's Lobby, Division Lobby, St Stephens Hall and Westminster Hall. Visitors can observe Prime Minister's Question Time on Wednesdays at 3pm. Tickets must be obtained in advance through your local MP.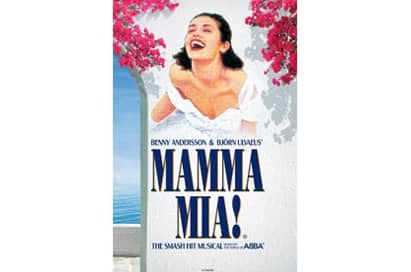 Set on a Greek Island Paradise, the story of a daughter on the eve of her wedding and her quest to discover the identify of her father, all set to the music of ABBA.
NOTE: There are other shows/plays on offer not featured. All are subject to availability.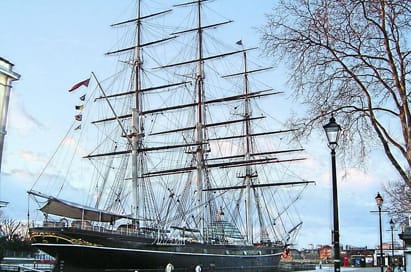 The Cutty Sark – Visitors Centre
Cutty Sark has re-launched, opening a new chapter in the extraordinary life of one of the world's most famous ships. The last surviving tea clipper and the fastest and greatest of her time, she is a living testimony to the bygone, glorious days of sail and, most importantly, a monument to those that lost their lives in the merchant service.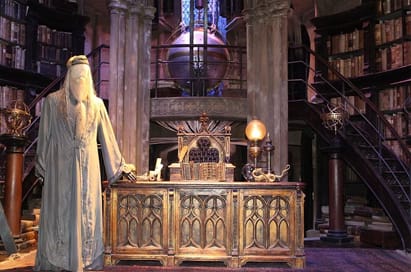 Warner Bros. Harry Potter Studio Tour
Enchanted by Harry Potter and the special effects that have made this iconic series beloved? Go behind-the-scenes and see how many things the camera never showed. From breathtakingly detailed sets to stunning costumes, props and animatronics, Warner Bro. Studio Tour London provides a unique showcase of the extraordinary British artistry, technology and talent that went into making one of the most successful film franchises.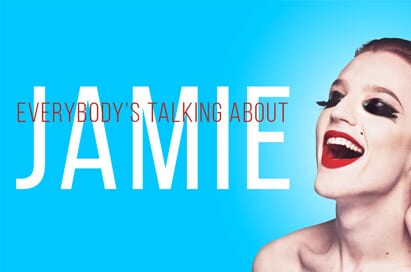 Everybody's Talking About Jamie
Jamie New is sixteen and lives on a council estate in Sheffield. Jamie doesn't quite fit in.
Jamie is terrified about the future. He is going to be a sensation. Supported by his brilliant loving mum and surrounded by his friends, Jamie overcomes prejudice, beats the bullies and steps out of the darkness, into the spotlight.
Recommended for ages 14 and above
(source: https://www.everybodystalkingaboutjamie.co.uk/)
NOTE: There are other shows/plays on offer not featured. All are subject to availability.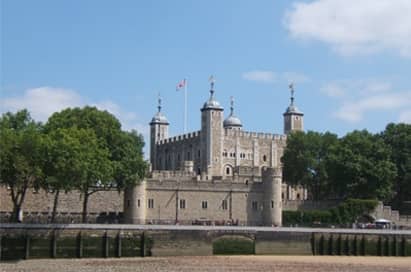 The Tower of London is one of the most famous buildings in the world. The tower has been a fortress, palace, prison and today houses the priceless crown jewels, Royal Armouries, Yeoman Waders and ravens. The tour for the general public takes the group through the tower to see the exhibitions and learn about the tower's history. Various educational programmes and workshops can be arranged.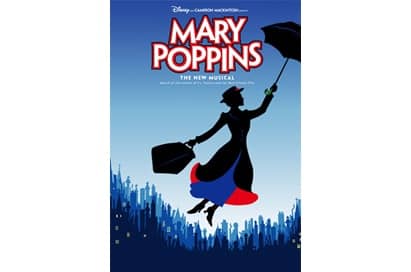 Disney and Cameron Mackintosh's multi award-winning musical Mary Poppins returns to the Prince Edward Theatre, it's original West End home, this October.
The magical story of the world's favourite Nanny is triumphantly and spectacularly brought to the stage with dazzling choreography, incredible effects and unforgettable songs.
(Source: https://disney.co.uk/shows/mary-poppins-musical-tickets)
NOTE: There are other shows/plays on offer not featured. All are subject to availability.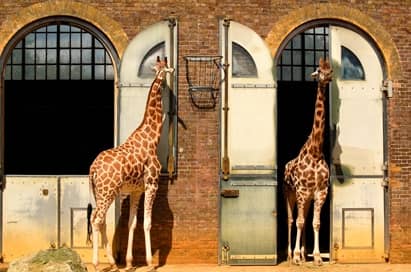 ZSL London Zoo is the world's oldest scientific zoo and one of London's main tourist attractions, located on the edge of Regents Park. It organises a wide variety of educational programmes for all levels of students and will tailor a talk to suit the subject interests of students and Science.
They have a range of online resources available to download and use before, during and after a visit to ZSL London Zoo. Some of the resources are for the pupils to use and some are for the accompanying adults.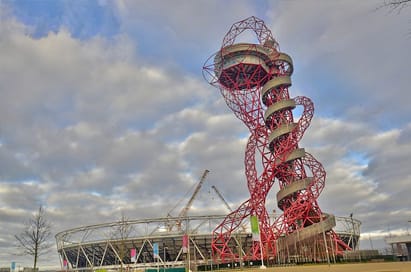 The ArcelorMittal Orbit in the Queen Elizabeth Park, Stratford which is the iconic structure of the London 2012 Games and has the longest and tallest tunnel slide in the world.
Take the lift up to the viewing platform, 80 meters high, and after marvelling at the view take the slide down which lasts a thrilling 40 seconds! Go back to the top and take some time learning about the city on the interactive touchscreens or making use of the free Key Stage 1-4 resources before walking back down the winding staircase with its 455 steps.
You can book with or without the slide and you can choose to stay the whole day in the park by taking a behind the scenes tour at the iconic London Stadium, swimming at the London Aquatics Centre or visiting the Lee Valley Velopark; alternatively, explore the parklands and waterways with a local Blue Badge guide.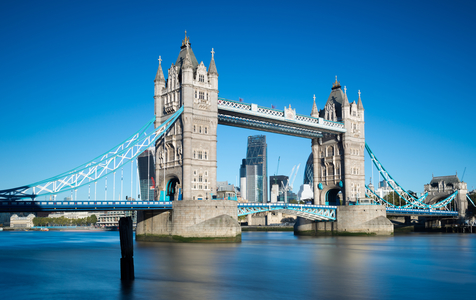 Tower Bridge, which crosses the River Thames, was built between 1886 and 1894 and is an iconic symbol of London with its two towers and bridge deck which opens to allow tall ships through. You can walk across the lower bridge deck but the twin towers and high-level glass walkways and Victorian engine rooms are part of the Tower Bridge Exhibition.
---
We Make Trip Planning Easy
Day to day support and advice from our team of travel experts
Easy-to-view online tour quotation
Market-leading trip organiser portal, My Tour Manager
Free Resources and templates to help launch your trip
Email reminders to keep you on track
Free and completely personalised Travel App to access your information on the go
Locate My Trip designed to provide reassurance to parents and teachers
Risk Assessment advice so you can make an informed decision on every tour component
Teacher Inspection Visits
---