Latest Offers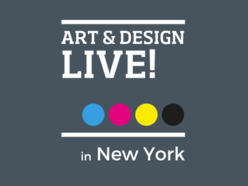 New York
Student Conference
& Event
Bring the curriculum to life and inspire your students future career in February 2020 at the prestigious MoMA, widely considered to be one of the most impressive and diverse Modern Art museums in the world. Find out more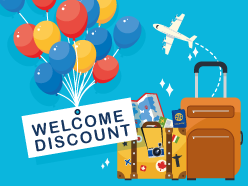 Welcome Discount for Every New Teacher
As a teacher/lecturer booking with us for the first time, you can SAVE £30pp on your next school/college trip to the USA and other long haul destinations and £10pp on UK and Europe destinations.
EXTRA! Double Your 'Welcome' Discount for February 2020 Trips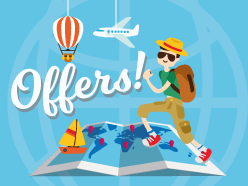 See All Offers
To view click here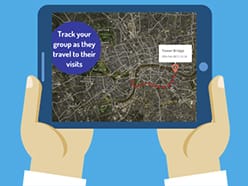 Locate My Trip Included in Every Tour
Locate My Trip is the easy, convenient way for your school to follow your group's location whilst on tour and, has been specifically designed to provide reassurance to both parents and teachers and is included as STANDARD in all our tours.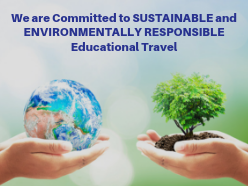 We Take Responsibility
For every school and college who take a trip with us, a Maya nut tree will be planted in Peru supporting reforestation and we pledge to offset an additional tonne of CO2 through the Brazilian Amazon deforestation project. Learn more here.
Art & Design Trips to Nice
The French city of Nice has always been a magnet for artists, attracted by its Mediterranean climate, fabulous light, azure blue sea and vibrantly coloured houses. Matisse, Renoir, Arman and Chagall were all inspired by this stretch of the Côte d'Azur making it a perfect destination to take a group of art students.
There is a great mix of old and new in Nice's galleries and museums. On the contemporary side there is the Museum of Modern and Contemporary Art and the Matisse Museum which houses a huge number of the artist's paintings, drawings and engravings. By contrast, the Marc Chagall Museum has a large collection of biblically themed fine art paintings. This combination makes for a balanced and inspiring art school trip.
Curriculum Topics Key Stage 4 & 5
Art, Craft and Design
Graphic Communication
Textile Design
Three Dimensional Design
Photography
Popular itinerary
| | Morning | Afternoon | Evening |
| --- | --- | --- | --- |
| 1 | Depart UK airport for flight to Nice | Transfer to your accommodation. | Take a Guided Walking Tour of Nice and evening meal |
| 2 | Visit to Matisse Museum | Visit to Marc Chagall Museum | Evening meal |
| 3 | Visit to Picasso Museum in Antibes | Visit to the Renoir Museum | Evening meal |
| 4 | Visit to Theatre of Photography and Image | Transfer to the Airport for return flight | Arrive UK and return to school |
| | |
| --- | --- |
| Morning | Depart UK airport for flight to Nice |
| Afternoon | Transfer to your accommodation. |
| Evening | Take a Guided Walking Tour of Nice and evening meal |
| | |
| --- | --- |
| Morning | Visit to Matisse Museum |
| Afternoon | Visit to Marc Chagall Museum |
| Evening | Evening meal |
| | |
| --- | --- |
| Morning | Visit to Picasso Museum in Antibes |
| Afternoon | Visit to the Renoir Museum |
| Evening | Evening meal |
| | |
| --- | --- |
| Morning | Visit to Theatre of Photography and Image |
| Afternoon | Transfer to the Airport for return flight |
| Evening | Arrive UK and return to school |
Travel Air Travel
3 nights accommodation
Return airport transfers
Bespoke itinerary planning service
Free Place Ratios
Live Trip Tracking
Online trip organiser & Travel App
24/7 support whilst you are away
---
Reasons to Visit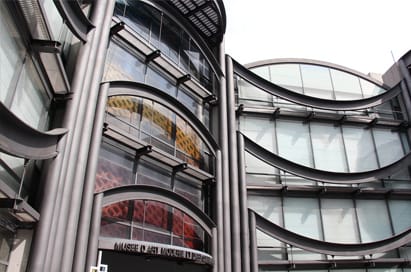 Museum Of Modern and Contemporary Art
Right in the heart of the city, this sprawling temple of white marble enshrines a bold and stimulating collection of European and American modern art. Most notably New Realism and Pop Art there is also a collection from the Nice school, with works by Arman, César and Sosno and a stunning room filled with electric blue works by the late Yves Klein.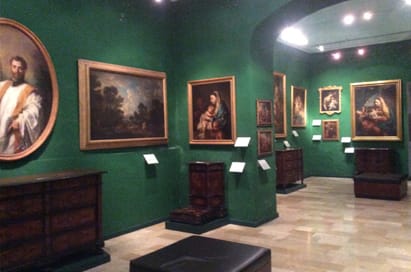 Built for a Russian prince, this splendid Genoese-inspired villa houses an unmissable collection of seventeenth to early twentieth-century works of art. Distributed among its palatial rooms are 18th-century greats like Fragonard to some wonderful Impressionist paintings and Rodin's imposing sculpture, The Kiss, which overlooks an ornate marble staircase.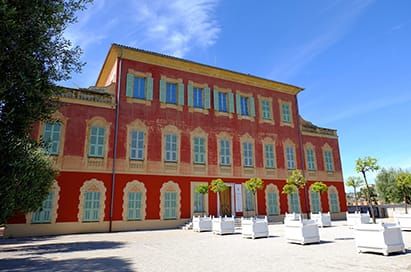 Just a few steps away from the Hotel Regina, where Matisse lived, this Genoese-style 17th-century villa celebrates Matisse's lifes work. The museum will allow the visitor to discover his mastery of different mediums and techniques and keeps a significant number of the artist's paintings, hundreds of his drawings and engravings, as well as an assortment of his sculptures and illustrated books. Various photographs and artefacts from Matisse's personal collection are also scattered around.
Contained within the strict geometry of this bunker-like building is the complete set of biblical paintings by long-time Riviera resident Marc Chagall. Arresting, colourful and otherworldly, these imposing paintings are complemented by the various preparatory sketches made by the artist at the inception of this series, which was designed to transmit, in his own words, 'a certain peace, a certain sense of religion and a sense of life's meaning'.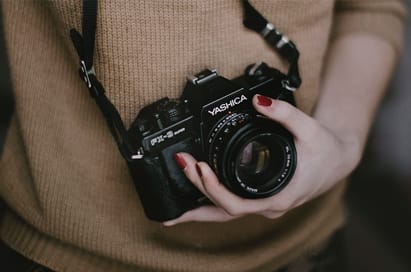 Theatre of Photography and Image
Life through a lens is displayed in all its forms at this slickly appointed photography gallery. Journalism, fashion, art and experimental photography all get their share of wall space. Temporary exhibition are always well chosen the most famous being the annual 'Septembre de la Photo' exhibition, which usually runs right through to November and spills over into some of the city's other museums and galleries.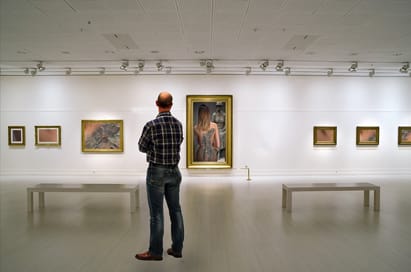 The history of this 19th-century building is far from arty - it has been somewhat ignominiously used in its time as a public lavoir and a fish market - but its conversion in the 1960s into a municipal art gallery was a stroke of genius. The vaulted interior lends itself very well to the varied mix of (mainly modern) foreign and domestic art that is shown here in an ongoing programme of temporary exhibitions.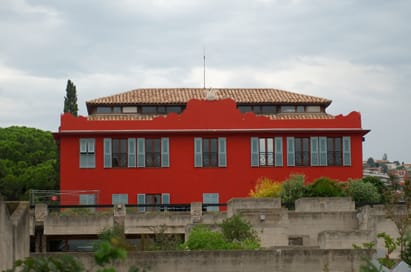 Set in vast parkland, this 18th-century villa is a catch-all centre for contemporary art. There's an art school on site, as well as an exhibition space devoted to cutting-edge work grouped under certain themes. The recent 'Transmission' show, for instance, explored the use of various forms of communication in art, and included some exhibits by Turner Prize-winner Jeremy Deller.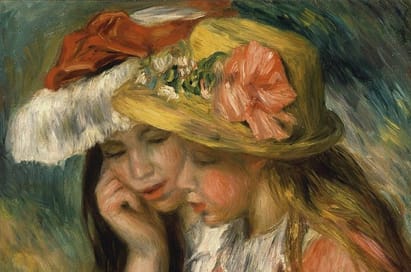 The Renoir Museum is a little gem, inviting a very personal view of the artist, his daily life, and the importance of his family. You can even go into his studio and see his brushes and the colours that were the last on his pallet. This was Auguste Renoir's family home; he lived the last 12 years of his life on this beautiful estate, and filled it with his sculptures, paintings, furnishings, photographs, and personal effects.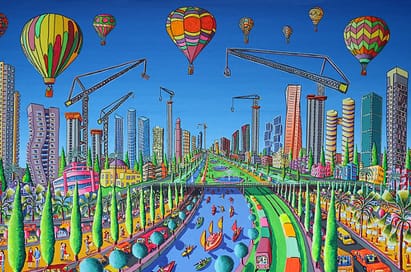 A splendid pink villa houses this collection of naïve art, bequeathed to the city by the eponymous M Jakovsky. Some 600 paintings, drawings and sculptures trace the history of this artistic movement from the 18th century to the present day.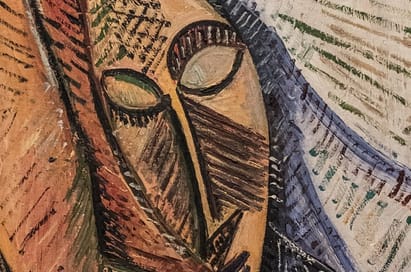 Many of the Picasso works exhibited here were created only a few dozen yards from the place in which they are exhibited today. The museum houses works from other several major 20th-century artistic trends, among them Gleizes, Ernst, Balthus, Brasa.
---
We Make Trip Planning Easy
Day to day support and advice from our team of travel experts
Easy-to-view online tour quotation
Market-leading trip organiser portal, My Tour Manager
Free Resources and templates to help launch your trip
Email reminders to keep you on track
Free and completely personalised Travel App to access your information on the go
Locate My Trip designed to provide reassurance to parents and teachers
Risk Assessment advice so you can make an informed decision on every tour component
Teacher Inspection Visits
---
FUAJ Nice - Les Camelias
This hostel is in the centre of Nice approximately a 13 minute walk from the Promenade des Anglais and the beach area. Close to bar and restaurants and the train station is approximately 5 minutes on foot.
This is only a sample of the options available. Your Tour Consultant will be able to offer you advice on the best accommodation to suit your group's specific needs.
---
What You Say
Villa Ephrussi de Rothschild - Fantastic trip location, helpful staff, beautiful surroundings, space to roam, 100% would recommend.
Thistley Hough High School​
Thank you for all your help and support in the organisation of our trip to Nice. The trip was brilliantly organised, all the services were great and of very good quality and everything just ran very smoothly...The information pack that you sent through with attached maps was brilliant as well. So all in all a great big thank you. I was very impressed and l would definitely use EST to arrange a future school trip.
George Watsons College