Château d'Ebblinghem
Our exclusive school group accommodation on the Opal Coast in Northern France
Château d'Ebblinghem is ideal for school groups being set in a rural location just 8km east of St Omer on the Opal Coast in northern France, and just 45 minutes from the Channel ports.
The centre has four buildings designed with school groups in mind all accommodating student and teacher rooms together alongside dedicated dining and teacher areas.
Ideally positioned for a range of subject trips including French Language & WWI battlefields trips

The complex is only open to our groups, providing reassurance to teachers and parents

Dedicated on-centre Group Co-ordinator for each group to ensure the smooth-running of your educational tour, acting as all-round support for your group

Programme of evening events and activities tailored to your group's requirements

Inspected as part of EST's Safety Management System
School trips available from Château d'Ebblinghem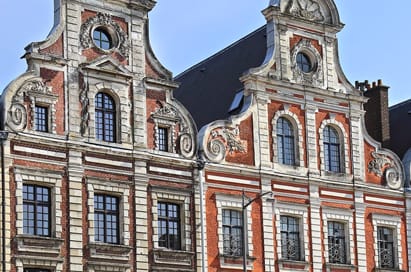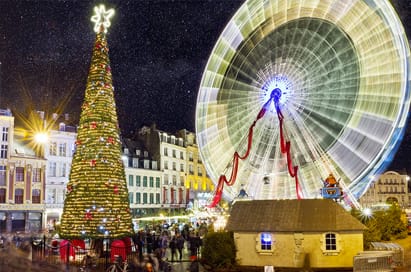 Your group can enjoy the ultimate Christmas market experience staying at Château d'Ebblinghem whilst visiting Lille, Bruges or Ypres markets. Click here for more information on our Christmas market trips staying at Château d'Ebblinghem.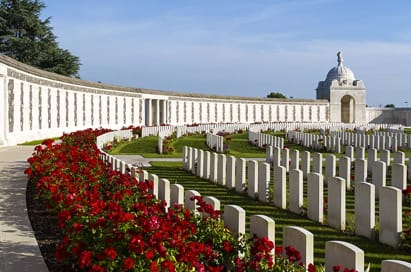 Château d'Ebblinghem is ideally positioned for WWI battlefield trips, with sites in Ypres easily accessed within 45 minutes, Vimy only 75 minutes away and excursions on the Somme Battlefields less than 90 minutes away.
Your group will be able to have a go at baking, and later tasting, traditional 'army biscuits' which soldiers would have eaten during WWI. Your students will also gain a practical understanding of the war by trying on replica wartime uniforms.
Click here for more information on our WWI battlefield trips staying at Château d'Ebblinghem.
Your dedicated Group Co-ordinator
Your Group Co-ordinator (or "Groupie") is here to ensure the smooth-running of your school tour, acting as all-round support for your group. During the course of your stay your Groupie will:
Meet you on your arrival, organise a welcome talk and centre orientation and organise your group into their accommodation.
Accompany you on excursions and assist you with supervision and provide practical and historical information regarding your destination.
Arrange suitable meal times for your group and help supervise them in the dining area.
Liaise with the Group Leader and adult members of the group on a daily basis to ensure good communication throughout your stay.
Organise and supervise evening activities for your group.
Encourage your students to use their language skills at all times, for example, during mealtimes and evening activities.

Accommodation
There are four separate buildings at our château, each designed to accommodate student and teacher en-suite bedrooms together, with dedicated teacher and dining areas too.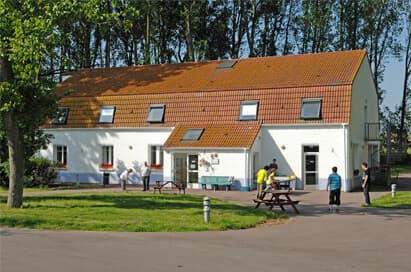 Students rooms : 13 x 4 beds (2 bunk beds)
Teacher rooms: 3 x 2 single beds.
All bedrooms are en-suite.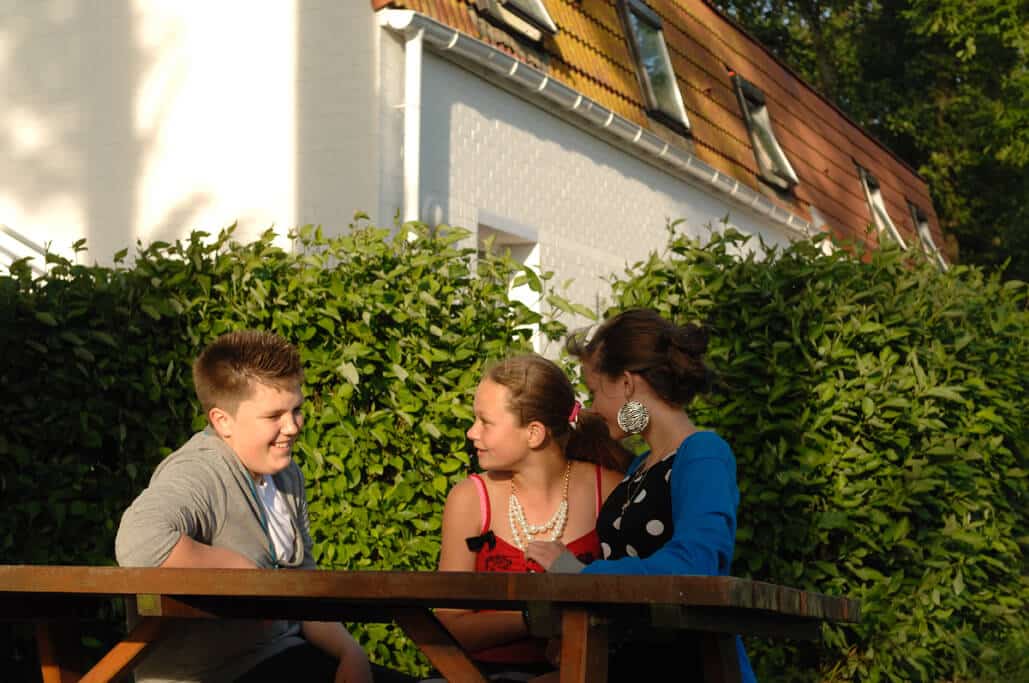 Students rooms: 18 x 4 beds (2 bunk beds)
Teacher rooms: 6 x 2 single beds
All bedrooms are en-suite.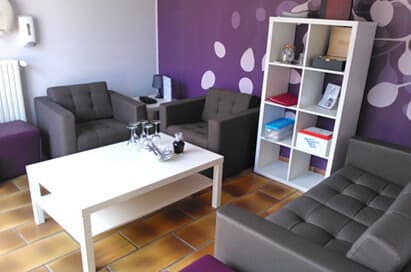 Dedicated teachers' lounge
The ideal place to relax at the end of a long day.
Tea & coffee making facilities
Complimentary wine and cheese each evening
Free WiFi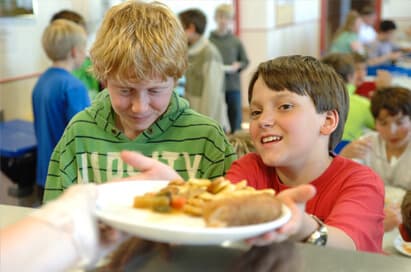 Located in your building and exclusive to your group, area can be used for recreational activities too.
Depending on your group size you may share the La Caserne dining area with another school group.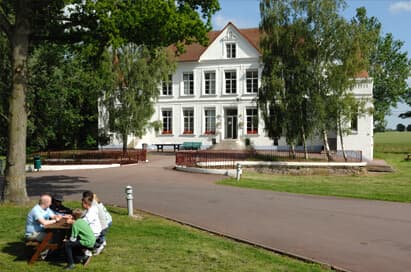 Student rooms: 1 x 6 single beds, 2 x 5 single beds,9 x 4 beds (2 bunk beds)
Teacher rooms: 3 x 2 single beds
All bedrooms are en-suite.
Facilities and activities
On-site shared facilities
Two football pitches (one floodlit)

Volleyball area

A communal games building with pool tables, arcade games and air hockey tables.

Vending machine

Four hectares of private grounds

TV, DVD player and white board available in each building

Full box of sports equipment
Organised evening activities
Our programme of fun leisure-time activities is designed so you can easily enhance your group's itinerary with some fun and cultural learning experiences, activities include:
Talent shows

Games shows

Quizzes

Team challenges

Initiative exercises

Disco

During summer months, outdoor activities will also be added to your evening programme
Meals
Meals are designed to provide a nutritious balanced diet, breakfast and evening meals are provided on-site and packed lunches are supplied daily. Meal times are flexible to suit your itinerary, and most special dietary requirements are easily catered for. The Head Chef will prepare a carefully balanced menu which provides a taste of France but at the same time will still be familiar to most students. View a sample of our menu here.
Daily menu
Continental breakfast: cereals, toast, croissants or pain au chocolats, orange juice and hot drinks.
Lunch: prepared by the pupils to their preference and consists of freshly made baguette with a choice of fillings, crisps, biscuits or cake, fruit and a drink.
Evening meal: hot starter, a main course, choice of salads and a dessert. Teachers will also be offered red and white wine. On your last evening, students will have the chance to try 'les escargots' (snails)!
Supporting Healthier Eating Habits
Our aim is to provide a range of fresh, tasty and nutritious dishes and our focus is on:
Fresh fruit with all meals
Healthy and nutritional salad at dinner time
At least one hot, fresh vegetable served each day
Freshly made vegetarian soups at dinner
Reduction of salt
Reduction of fats (particularly trans and saturated fats)
Reduction of added sugars
Promoting fibre-rich foods
In addition:
Water is available with all meals
Orange juice is available on request
Semi-skimmed milk is available with breakfast
Read

more

less
Latest offers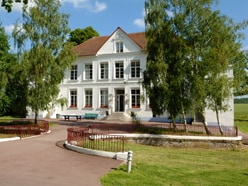 Latest Château Prices
View our great value offers.