Here Are Our Favourite Top 10 Things For Your Students To Do In New York
The city of New York is as famous for its unique and identifiable landmarks and skyscraper skyline. It has many iconic sites as well as being one of the worlds' major commercial, financial and cultural centres. Its five boroughs are home to some of the world's most renowned and recognisable attractions; take a look at EST's top 10 New York attractions and visits: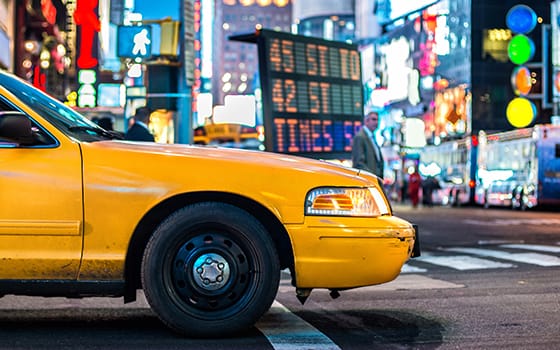 1. Central Park – New York's well-filmed iconic park and cultural platform.
2. The Metropolitan Museum of Art – the largest art museum in the USA.
3. Top of the Rock and The Empire State Building observation decks – providing unforgettable 360° degree views.
4. 9/11 Memorial and Museum - commemorating the September 11, 2001 attacks.
5. Broadway Theatre - performances presented in the 41 professional theatres.
6. Statue of Liberty and Ellis Island - iconic landmark and the gateway for over 12 million immigrants
7. MoMA Museum of Modern Art - extraordinary exhibitions and collection of modern and contemporary art.
8. American Museum of Natural History – millions of plant and animal specimens and cultural artefacts.
9. Grand Central Station - Be transported by the iconic beauty and lasting legacy of Grand Central Terminal
10. Times Square – Experience the New York major commercial intersection.
Here are some suggested itineraries organised by subject areas:
For Performing Arts students Broadway Shows can inspire students and by taking part in Broadway workshops. Take a guided tour of the Theatre District and explore the world-renowned Metropolitan Opera House with the Lincoln Centre guided tour and catch a rehearsal in progress.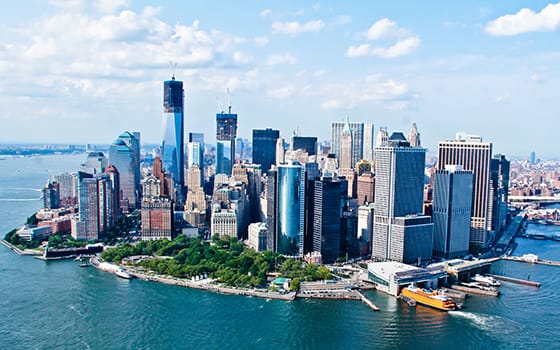 New York is a business hub, home of Wall Street and both NASDAQ and the NYSE. Students can learn how a retailer works by taking a tour of America's largest Macy's department store which offers students an insight into the business's history.

View impressive collections at one of the many museums and art galleries and find inspirational places to sketch or photograph around the city. World renowned institutions such as Metropolitan Museum of Art, the Guggenheim Museum, The Museum of Modern Art (MOMA) are must see for the discerning art and design student.

New York is the backdrop to iconic movies such as 'King Kong', 'Breakfast at Tiffany's', and 'Ghostbusters', visiting these iconic sites and film locations can inspire any budding media and film student. Students can take a tour of the NBC studios, learning about the entire TV production and get the chance to film their own show which they can keep and take home. On a visit to the Museum of the Moving Image students can learn about the history, art, technique and technology of film, television and digital media, the museum also offers hands-on workshops which students can participate in.
Studying a different subject? Click here for our full list of subject specific visits for inspiration.