Latest Offers
Business LIVE! Student Event in Disneyland Paris
Bring the curriculum to life at our Business Live! Event at Disneyland Paris. Find Out More
Book by end 31st May and SAVE!
Book your School Trip to Europe before the end of May and save a further £10pp!
Locate My Trip Included in Every Tour!
Live trip tracking allows parents and staff at school to locate your group whilst on tour and keep up to date with any changes to your travel plans as tehy happen, giving them reassurance and peace of mind.
Business & Economics Trips to The Midlands
The industrial revolution cemented the Midlands' reputation as a hub of engineering excellence and expertise, leading the way in producing coal, iron, steel and ceramics. More than a century later the region remains a prime centre of UK manufacturing expertise. Accounting for more than a quarter of the country's engineering employment and around 30 per cent of UK car production the region is home to major groups like Jaguar Land Rover, Toyota, JCB and Caterpillar.
Many of these major companies operate educational workshops and factory tours to offer you students superb insight into manufacturing processes and the business behind the brands.
Curriculum Topics Key Stage 4
Production Processes
Organisational Structures
Business Location
Globalisation
International trade and the global economy
Curriculum Topics Key Stage 5
Mission, Corporate Objectives & Strategy
Strategic Positioning
Return coach travel (based on 40 passengers)
2 nights B&B accommodation
Bespoke itinerary planning service
Free Place Ratios
Live Trip Tracking
Online trip organiser & Travel App
24/7 support whilst you are away
---
---
Reasons to Visit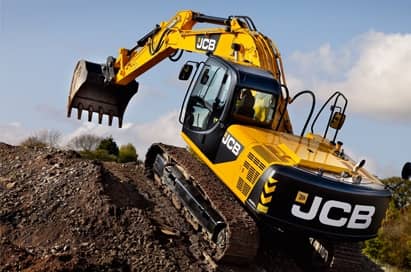 Visits begin with a short presentation in the JCB Theatre followed by time in the new ''Story of JCB'' exhibition, before moving on to assembly line of the world famous Backhoe Loader machine. Here, you will see how the machine is built from the delivery of the sheet steel, profiling, laser cutting, welding, paint shop, assembly and finally the finished product! Please Note: All Visitors must be over 15 years of age.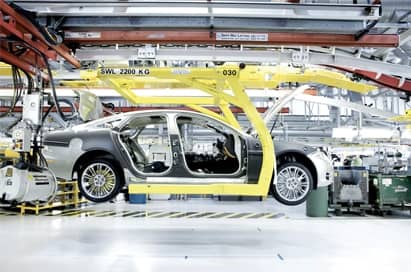 Jaguar Land Rover Factory Tour
What does it take to bring to life some of the most technologically advanced cars in the world? The Tour at Castle Bromwich offers an exclusive insight into the creation of Jaguar cars. In the state-of-the-art factory, you'll see hundreds of robots working in perfect accord with talented craftsmen and witness the entire production process from sheet metal to Jaguar car.
Burton-on-Trent was the engine room for brewing in the 19th century. Tour the only working brewery in the world still brewing cask beer using the traditional Burton Union method, where the famous Marston's Pedigree is fermented in oak casks. Each visit includes a fully guided tour of the Victorian brewhouse, Burton Unions and bottling plant.
Drayton Manor Park Business Workshops
The Education Team at Drayton Manor offer a range of workshops alongside a park visit to get the most out of your day. These hour long interactive sessions are based around Drayton Manor as a Business, Marketing, Customer Service as well as Finance and ICT. All workshops are targeted to the students level and link to the curriculum.
---
We Make Trip Planning Easy
Day to day support and advice from our team of travel experts
Easy-to-view online tour quotation
Market-leading trip organiser portal, My Tour Manager
Free Resources and templates to help launch your trip
Email reminders to keep you on track
Free and completely personalised Travel App to access your information on the go
Locate My Trip designed to provide reassurance to parents and teachers
Risk Assessment advice so you can make an informed decision on every tour component
Teacher Inspection Visits
---